Tracy Spaight has a job so cool it doesn't sound real. He gets paid to travel around the world ensuring the historical accuracy of video games and overseeing his company's support of military research on history expeditions.
Spaight works for Wargaming, the game company behind "World of Tanks" and now he's also the brains behind the company's new dramatized podcast, which aims to give a fresh take on the history of World War II.
'The Finest Half Hour," which combines slick production values and a devotion to storytelling, aims to explore the strategy of both Allied and Axis powers and root causes of the conflict that call back to World War I. It also gives the perspective of both the grunts on the ground and the civilians whose lives were upended during wartime.
Among Spaight's many adventures was an expedition to Myanmar to search for twenty lost Spitfires supposedly buried at RAF Mingaladon at the end of World War II. That project didn't go according to plan -- the misadventures are recounted in the documentary film "Buried in Burma" and Spaight's new book ""The Buried Spitfires of Burma: A 'Fake History," co-written with Andy Brockman.
In short, Spaight, whose official title is Direct of Special Projects, is an in-house historian at a video game company that's made a serious commitment to research and historical preservation. That's both weird and amazing, but the list of projects he's supervised make it clear that Wargaming has made a serious commitment to military history.
Wargaming, which also produces online games "World of Warships" and "World of Warplanes," invests a surprising amount of money in historical preservation and education. It's true that their games are devoted to a realistic portrayal of military gear, but there aren't many entertainment companies committed to this kind of mission.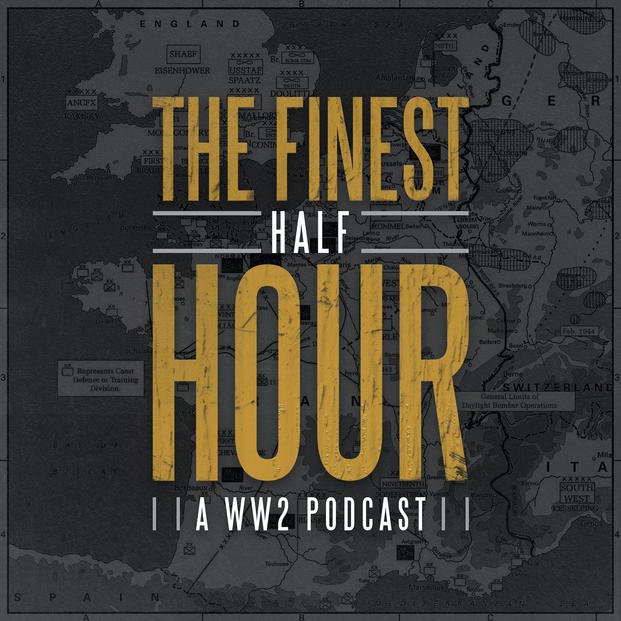 You can listen to "The Finest Half Hour" via all the major podcast distributors. Check out the show's Anchor.fm page for links to listen via your favorite podcast network.
The show is narrated by Richard Cutland, a 30-year veteran of the British Army who served with the Royal Tank Regiment and was an armored warfare instructor. Now he works for Wargaming as Head of Military Relations Europe and brings one of those awesome narrator accents to the program.Industry veteran James Portnow worked with the team as writer and producer of the show.
Spaight took some time and answered our questions about "The Finest Hour."
Military.com: What inspired you and Wargaming to get involved with making "The Finest Half Hour" podcast? Did you see a hole in the market?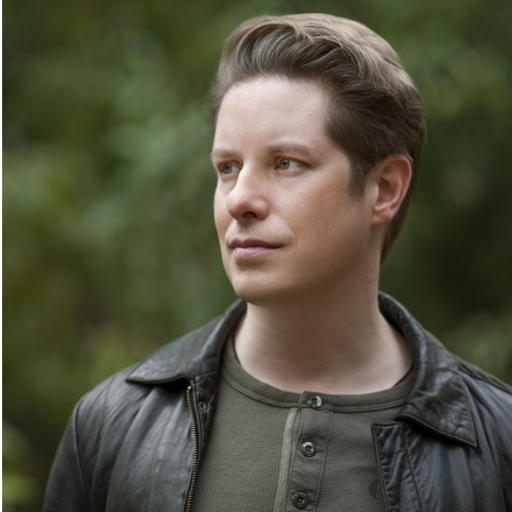 Tracy Spaight: I'm a big fan of historical podcasts. I listen to them during my commute to work, on the treadmill in the gym and sometimes when I'm doing chores around the house. They are a great way to learn new things. But while there are some excellent WWII podcasts out there, I found that most don't hold my attention. They are either too long or too dry or both.
When we designed "The Finest Half Hour," we decided to do things differently. First, we wanted to make each episode bite-sized. Most are about thirty minutes long (hence the "finest half hour"), rather than 45 minutes to an hour or more for many rival podcasts. Second, we wanted to aim at a general audience, rather than specialists. And finally, we wanted the podcast to grab our listeners attention by immersing them in the human drama of the war.
Our podcast is grounded in careful historical research, but we draw upon storytelling techniques developed for television, movies and video games to make the Second World War come alive – particularly for digital natives, who grew up in a different media environment than the post-war generation. We believe that learning about history shouldn't be a chore. It should feel like turning the pages of your favorite novel!
'The Finest Half Hour' uses voice acting, sound effects and archival audio to transport listeners back to the 1930s and 1940s. We want to take our listeners on a journey from the skies above London during the Battle of Britain to the war in the desert at El Alamein. We want them to feel like they are there at the tank battle at Kursk or the naval battles at Midway and Guadalcanal. Each episode includes vignettes of individual soldiers or civilians to ground the larger sweep of history in human moments.
Our focus is not just on the fighting, but also the technology of war, including new weapon systems, radar, cryptography, rocketry and the atomic bomb. We take listeners to the home front and tour factories of Detroit or Chelyabinsk, where workers built the tanks and planes that would ultimately tip the scales. We also explore the competing strategies of the Axis and Allies and 'what if' scenarios of different campaigns.
Our hope with 'The Finest Half Hour' is that listeners come away with a greater understanding and appreciation for the sacrifices people made in the fight against Fascism and tyranny.
Military.com: And what are you trying to accomplish with the series?
Tracy Spaight: We're producing the podcast because we genuinely love history. It's the same passion that informs our games and our work with military history museums.
At the same time, however, we need to keep the lights on, so we can continue to make great content. Our thinking with the podcast is that if someone enjoys listening to stories about WWII, then perhaps they might be interested in driving a tank in "World of Tanks" or commanding a battleship in "World of Warships."
'The Finest Half Hour' is ultimately a way for Wargaming to reach new audiences. We could of course just advertise through Google AdWords or Facebook Ads to reach people (and we do). But in my view, it's much more fun to make cool and engaging content for people to enjoy!
Military.com: Why does it make sense for you to pursue a career as an historian at a gaming company? That has to be a weird conversation starter at parties.
Tracy Spaight: While most working historians tend to be bespectacled academics with an affinity for wool blazers with elbow pads, I took a different path, both in my career and sartorial choices. In 2005, I left the lecture hall for the game industry and never looked back. I never dreamed that my work at Wargaming would take me to the deserts of Egypt, the jungles of Myanmar (long story) or the frozen steppes of Siberia!
Wargaming is an amazing place to work for a historian, since history is part of the DNA of the company. "World of Tanks," "World of Warships," and "World of Warplanes" are all grounded in a firm commitment to historical accuracy. Our design team goes to great lengths to make sure the vehicles look, sound and respond like their WWII counterparts. The attention to detail and "getting it right" is inspiring.
As Director of Special Projects, I've had the opportunity to work with military history museums around the world to bring history alive through new media. In 2013, for example, the Special Projects team partnered with the RAF museum at Cosford to help recover the only existing Dornier 17 bomber from the bottom of the English Channel. We created an AR experience called Apparitions (with Red Loop) to allow museum goers to see a life-sized version of the bomber as it appeared in August 1940. In 2015, we worked with Google and the Tank Museum in Bovington to create a series of 360 VR videos to immerse viewers inside WW2 tanks.
In 2016, the Special Projects team created an Augmented Reality experience (on iPads) to showcase the WWI cruiser HMS Caroline as part of the 100th anniversary of the Battle of Jutland exhibition at the National Museum of the Royal Navy, Portsmouth Historic Dockyard. It was impossible to move the ship from Belfast, so we brought it to Portsmouth virtually!
In 2017, we again partnered with the Tank Museum at Bovington to complete the missing tank from the new Tiger Tank Exhibition: the Sturmtiger. Using Microsoft HoloLens and Google Tango next-gen augmented reality (AR) technology, we created a life-sized virtual tank that visitors can interact with and explore. Developed in collaboration with Gravity Jack, the SturmTiger project was a milestone in new media and heritage storytelling.
In 2018, we teamed up with the History Channel on the 75th anniversary of the battle of Kursk, the largest tank battle in history. We used cutting-edge World of Tanks AR Spectate technology to demonstrate some of the iconic tanks of the battle in tabletop volumetric augmented reality detail, using World of Tanks game engine itself. Think of the chess set on the Millennium Falcon in Star Wars, and you'll be close to the mark!
In addition to our work in VR/AR, we've also been involved in several commemorative projects, including an effort to retrace the Alaska to Siberia air route of the Lend Lease program. In 1942-1945, American pilots (many of them women!) flew P-39s, P-63s, B-25s and other aircraft from the factories of California to Great Falls Montana and then on to Fairbanks, Alaska, where Soviet pilots picked up the planes and flew them across the Bering Sea and Siberia to the Battle fronts.
Military.com: Obviously, time's running out on collecting first-person stories about World War II and even the Korean War. How much urgency do you feel?
Tracy Spaight: I grew up listening to the stories of my grandfather Jack, who served in the Navy in the South Pacific, and my grand uncle Davy, who served as a ball turret gunner on a B-17 in Europe. They were my heroes. Their stories inspired me to learn about the past and become a historian.
One of my great pleasures in working at Wargaming has been the opportunity to meet WWII veterans across the United States. In December 2011, I met pilot Ray Williams during a ceremony honoring the Tuskegee Airmen (the famous Red Tails). The following year, I had the honor of meeting the late Dutch van Kirk, the navigator of the Enola Gay. And in 2015, I met pilot Dorthy Olsen, who was a WASP (Women's Auxiliary Airforce Pilot). She flew just about every warbird there was from the factories of California to Great Falls Montana as part of the ALSIB route!
During a visit to the National WWII museum in New Orleans, I met a paratrooper with the 82nd airborne (alas, I never learned his name) who parachuted into Normandy as part of Operation Overlord. We had a map of Normandy spread out on a table and he showed us exactly where he landed and how he and his fellow soldiers fought off a German attack on a bridge. He was a real-life John Wayne!
With each passing year, there are fewer and fewer WWII veterans. Soon our living connection to the Second World War will be gone. They drove the tanks, flew the planes and sailed the ships that brought the Allied victory. Their sacrifices ensured that we live in a better world. By telling the stories of WWII in "The Finest Half Hour," we seek to honor their memory.
Military.com: Also, while there's a substantial amount of research on the Vietnam conflict, other 20th-century wars have yet to capture the popular historical imagination. Is there a particular path you'd like to pursue in the coming years?
Tracy Spaight: We expect that telling the stories of the Second World War is going to keep us busy for some time! But if in the future Wargaming decides to create titles set in the 1950s or 1960s, then we may explore these conflicts in podcasts as well.
Keep Up With the Best in Military Entertainment
Whether you're looking for news and entertainment, thinking of joining the military or keeping up with military life and benefits, Military.com has you covered. Subscribe to the Military.com newsletter to have military news, updates and resources delivered straight to your inbox.