September 4th marks the 70th anniversary of comic strip Beetle Bailey's debut in the funny pages. Mort Walker created Beetle as a college student but the comic strip soon adopted its military theme when our hero enlisted in the Army during the Korean War.
Of course, our lazy hero has never made it out of boot camp to see action on the front lines. "Beetle Bailey" has excelled at capturing experiences common to everyone who's served and exaggerating them for comic effect.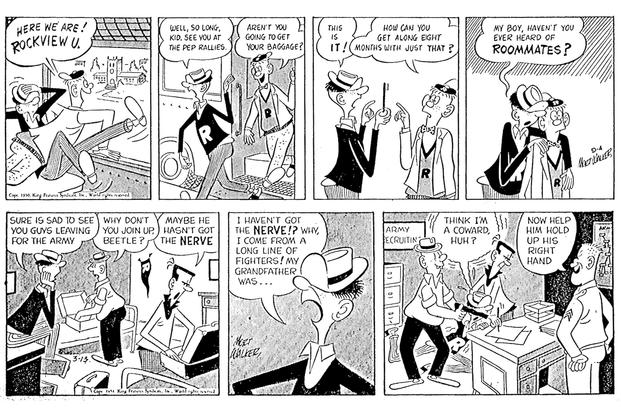 The cast has largely stayed the same. Sergeant Snorkel, his dog Otto, Private "Killer" Diller, General Halftrack and secretary Miss Buxley have been around for almost the entire run of the strip. Camp Swampy may have modernized a bit over the years but the version in today's strip would be instantly recognizable to fans of Beetle's early days.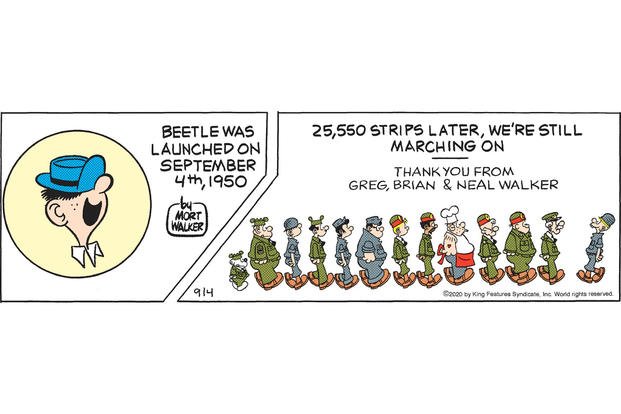 Seventy years equals 25,550 strips. Most of those were published under the supervision of creator Mort Walker until his death in January 2018. The business has stayed in the family and now his sons Greg, Brian and Neal Walker are behind each day's strip.
Related: 'Beetle Bailey' Cartoonist Mort Walker Dies at 94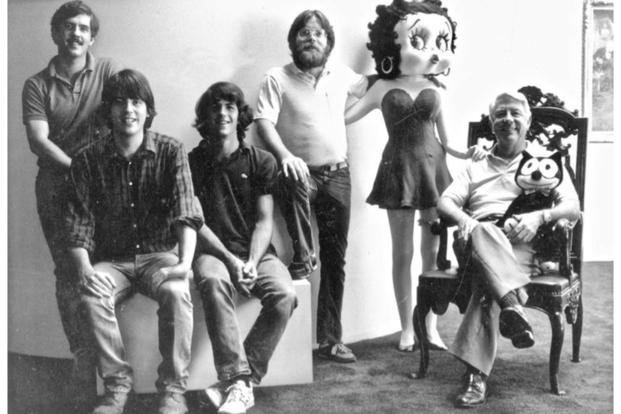 At the peak of the newspaper business, "Beetle Bailey" appeared in nearly 1,800 newspapers worldwide. The strip still enjoys widespread syndication, but a new generation of fans are enjoying it on the web at the Comics Kingdom website. You can read each day's strip for free, but a $19.99 annual subscription gets you an ad-free experience and access to the site's comic archives for dozens of strips.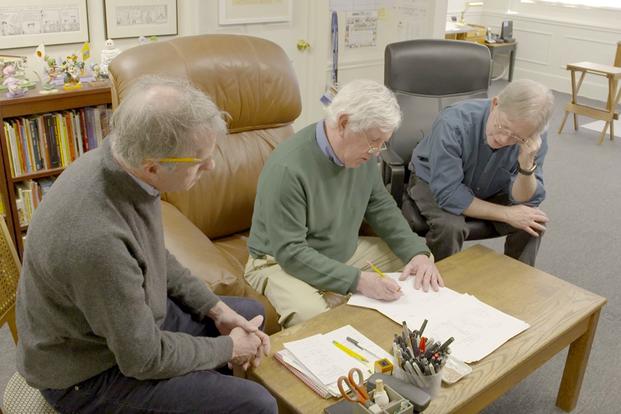 Greg, Brian and Neal got on the phone with us to talk about their dad and growing up with their "big brother" Beetle. Here are some facts they shared.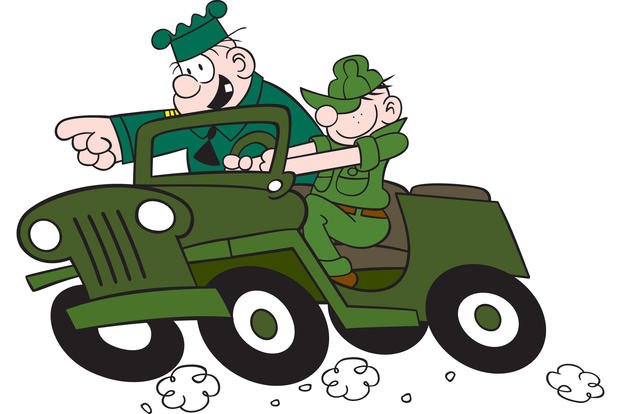 1. Beetle is universal
Beetle Bailey was designed to represent more than just the Army life, Brian Walker said. "Our father always used to say, "Beetle Bailey" is not just a strip about the Army. It's a strip about a bunch of funny people that happen to be thrown together in an organization with a job to do. It could be an office. It could be a school, it could be a fire station or a police department. They're just people that have roles in that organization. And that's really where the humor comes from. None of it's that specific to the Army."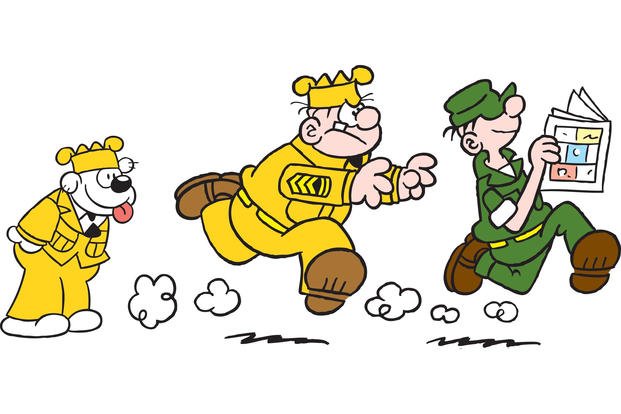 2. Mort Walker wasn't sure how long the strip would last.
Greg says that Mort wasn't sure that the strip would survive after the war ended. "Beetle was born during the Korean War and once that was over, Dad created "Hi and Lois," because he really didn't think that an Army strip would have that much appeal going forward. During the Vietnam war, surprisingly, we held in there. Papers didn't drop it and people seemed to still enjoy it."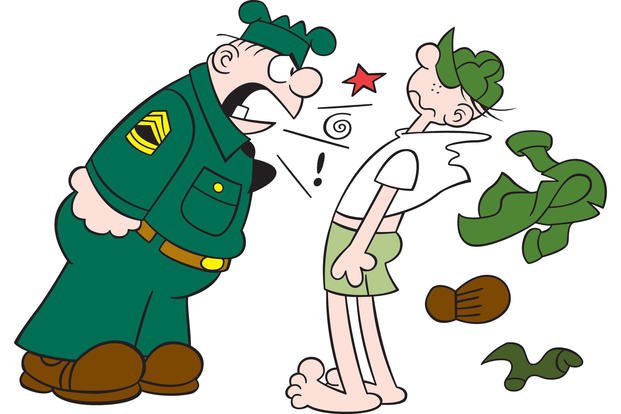 3. Everyone can relate to boot camp.
Brian thinks that keeping Beetle close to home was a key to the comic's success. "We've had letters from people who wanted us to send him to Iraq or Afghanistan. My father would always say, 'I like to keep him in Camp Swampy. There's not a lot of humor in a combat zone.' He always kept Beetle out of harm's way."
He adds, "We keep him in basic training because that's what anybody who goes in the military goes through, but not everybody in the military goes to war. Some become secretaries or they stay home or maintain offices around the world, but everybody goes to basic training. It's something that anybody who was in the military can relate to. "
Brian also notes that the family had some conflict during the late '60s. "Greg and I were definitely anti-war protesters during the Vietnam War period. We definitely had some lively discussions with my father during those days because he was an Army veteran and relatively conservative."
Keep Up With the Best in Military Entertainment
Whether you're looking for news and entertainment, thinking of joining the military or keeping up with military life and benefits, Military.com has you covered. Subscribe to the Military.com newsletter to have military news, updates and resources delivered straight to your inbox.