Some of us are almost three months into this quarantine life, and things that seemed new and exciting are starting to get a little tired.
Take Zoom. Admit it. You never heard of Zoom back in January, and now it is what you do all day. Some people have actually rearranged their houses to provide maximum Zoom background prestige, but most of us are either too tired or too lazy to mess with it.
Our friends at Amazon Prime understand and have generated some free Zoom backgrounds to help improve your videoconferencing appearance.
Of greatest interest is a background inspired by season two of "Tom Clancy's Jack Ryan." Want everyone to think you're fighting tin-pot dictators in South America and desperate for a helo to get you out of harm's way? Got to Tom Clancy's Jack Ryan Twitter or Tom Clancy's Jack Ryan's Facebook page to download the image seen at the top of this post.
Related: Jack Wants to Save Democracy in Season 2 of 'Tom Clancy's Jack Ryan'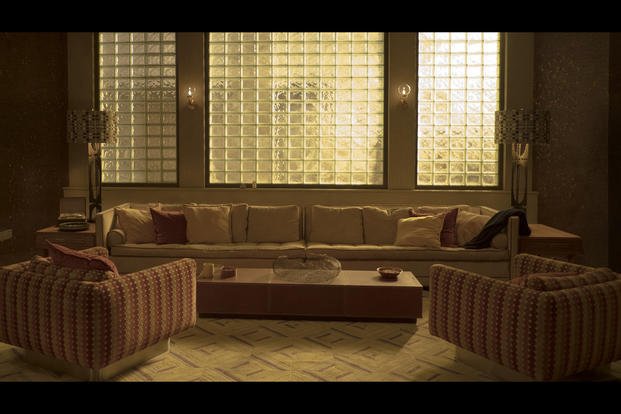 Fans of the the 1970s Nazi hunters on the show "Hunters" get a variety of options, including the luxe mid-century modern living room suite pictured above. Go to the Hunters Twitter or the Hunters Facebook page.
Related: 'Hunters' Confronts America's Post-War Nazi Secrets and Gets Pretty Wild
If you're looking for other options, Amazon Prime has also created backgrounds from other shows like "Bosch," "Fleabag," The Marvelous Mrs. Maisel," "Good Omens," "The Expanse," "Upload" and "The Boys." Check out the Amazon Prime Video Facebook page or each show's social media accounts.
How are you keeping your Zoom look vibrant? Is videoconferencing more exhausting than meeting in person? Give us your Zoom tips in the comments below.
Keep Up With the Best in Military Entertainment
Whether you're looking for news and entertainment, thinking of joining the military or keeping up with military life and benefits, Military.com has you covered. Subscribe to the Military.com newsletter to have military news, updates and resources delivered straight to your inbox.