TV makers debuted more than 500 new series in 2019, flooding the market with shows that often demand your full attention to follow all the high-stress twists and turns.
Sometimes (and perhaps even more often these days), all you want from a show is to check in with some old (fictional) friends and enjoy something familiar. The best of these shows have a rhythm (maybe even a formula) that just feels right whenever you drop in.
It's a very particular kind of show that stands up to repeated viewing, and we asked around the (virtual) office for some staff favorites.
"M*A*S*H"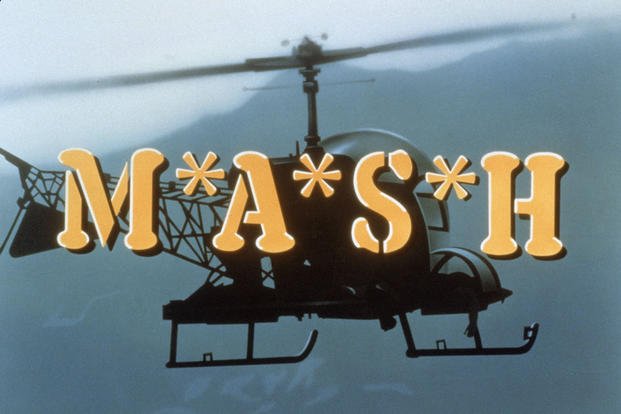 The Korean War comedy was one of the most popular shows of all time when it aired on CBS, and nothing about the show has gotten old since it went off the air 37 years ago. As we recently noted, some folks believe that "whatever issue life puts in front of us, 'M*A*S*H' has a solution."
Related: The 'M*A*S*H' Guide to Coronavirus
Just like in a real war zone, doctors, nurses, officers and troops come and go, and somehow "M*A*S*H" managed to introduce new characters who were just as entertaining as the one they replaced. You can stream "M*A*S*H" on Hulu.
"Law & Order"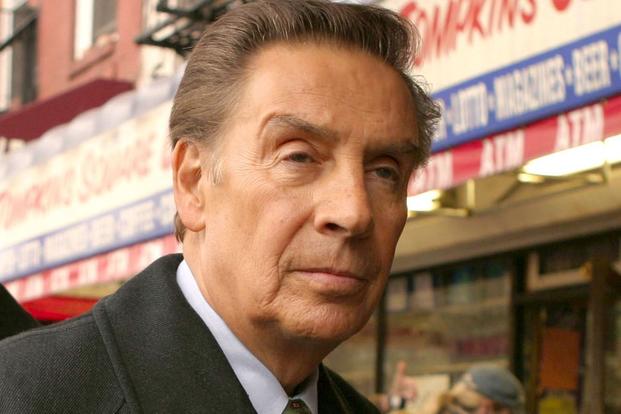 Work-from-home freelancers have constituted a "Law & Order" cult dating back to the late 1990s, when TNT showed at least eight episodes a day. It's been on cable TV ever since and has been joined by spinoffs "Law & Order: Special Victims Unit" and "Law & Order: Criminal Intent."
Original flavor "Law & Order" may be the perfect comfort TV because of its rigid structure. The crime is established before the first commercial break, and the perp is arrested just before the half-hour mark, when the cops hand the case over to the district attorney's office. Then they go to trial and (almost) always convict. True fans may have closer connections with detectives like Lenny Briscoe (Jerry Orbach), Mike Logan (Chris Noth), Rey Curtis (Benjamin Bratt) and Ed Green (Jesse L. Martin) than they do their own families.
"SVU" has been on the air even longer than original "L&O," and it's now the longest-running drama in television history. Capt. Olivia Benson (Mariska Hargitay) has been on the job for all 21 seasons, and Sgt. Fin Tutuola (hip hop legend Ice-T) has been around for 20.
"SVU" injects a bit more personal life into the show to take some of the pressure off the wear and tear of investigating sex crimes and crimes against children. Good news for Detective Elliot Stabler fans: Although actor Chris Meloni left the show after the twelfth season, NBC has announced a series order for a new "Law & Order" show that will bring back Elliot from retirement to lead an organized crime task force.
But wait, there's more! "Law & Order: Criminal Intent" featured the Major Case Squad and, over its life, had a pair of Sherlock Holmes-like weirdo/genius detectives (Vincent D'Onofrio as Bobby Gorin and Jeff Goldblum as Zach Nichols) and the return of the previously disgraced Mike Logan (Chris Noth).
Each loose cannon was paired with a more politic partner (Kathryn Erbe for D'Onofrio, Saffron Burrows for Goldblum, and both Julianne Nicholson and Anabella Sciorra for Noth) who helped calm down the rich and powerful after their feathers (inevitably) got ruffled.
The hardest of hard-core fans remember the fallen spinoffs: New York newspaper drama "Deadline," "Conviction," "Law & Order: Trial by Jury" and "Law & Order: LA" all exist in the same fictional universe as the original series, but none gathered enough of an audience to last more than a single season. None of them is streaming. All but "Deadline" have been released on DVD.
Original "Law & Order" isn't streaming, but it's on cable most days of the week on either WE TV or Sundance Channel. "Law & Order: SVU" is streaming on Amazon Prime, but only the first five seasons plus seasons 19-20. All 21 seasons are streaming on Hulu. "Law & Order: Criminal Intent" isn't streaming either, but it's currently airing on cable channels Oxygen and WE TV and local ION and MyNetwork TV stations.
At least some episodes from each of the "Law & Order" big three will be available on NBC's upcoming Peacock streaming service, which will have an ad-supported free version or a $4.99 ad-free version with expanded programming. The ad-free version will be free for Xfinity customers. The service will launch July 15, but Xfinity customers get an early peek starting April 15th.
"Downton Abbey"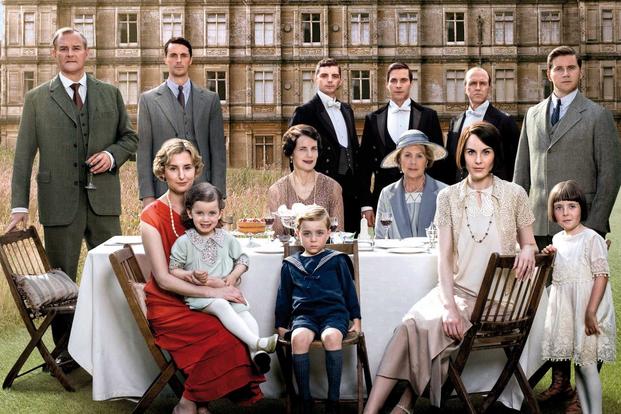 What should be a downcast show about the fall of Britain's landed gentry somehow became the biggest show in the history of PBS and a go-to show for repeat viewing.
No one ever forgets that the Crawley family servants are just that, but series creator Julian Fellowes figured out how to humanize the interaction between the classes but keep those relationships at least somewhat real.
There are costumes, gardens, a giant house and plenty of soapy drama to keep everyone entertained. Even when you know what's coming, the broken romances, deaths and betrayals still shock but the happier moments never lose their charm.
You can stream all six seasons of "Downton Abbey" on Amazon Prime.
"The West Wing"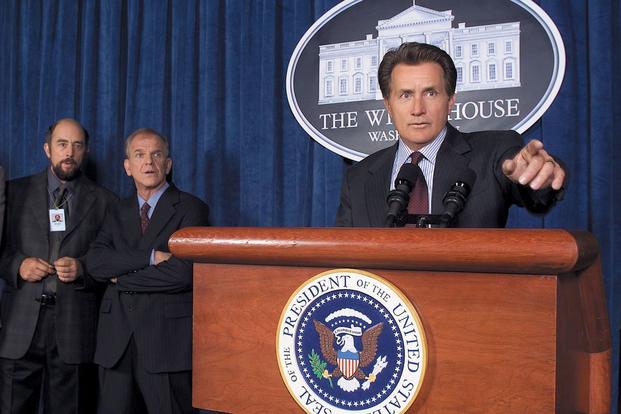 Imagine a two-party government where both sides have bitter confrontations but almost always pull through to do the right thing for the country. Then imagine a president unafraid to buck his own party when he needs to do the right thing for the country.
"The West Wing" was a fantasy version of Washington when it ran for seven seasons between 1999 and 2006 and, of course, it seems even more disconnected from reality with everything that's happened over the last 14 years.
Martin Sheen's President Jed Bartlet is the kind of principled leader that both sides can (at least grudgingly) admit has the country's best interests at heart. His staff does the wheeling and dealing, but ultimately the boss takes responsibility for the ship, even when it's someone else who screwed things up.
There are plenty of folks who believe that Jed Bartlet is the greatest president of our lifetimes and watching him govern is the most calming thing imaginable. They can revisit the show now because it's streaming on Netflix.
"Friends"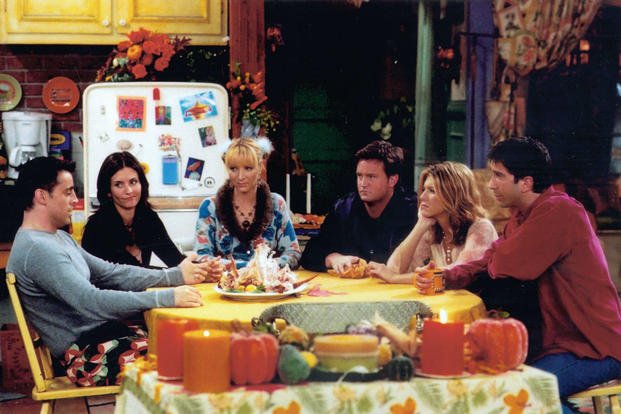 "Friends" enjoyed a massive revival over the last couple of years on Netflix, as a younger generation marveled at the massive apartments and spacious coffee shops enjoyed by young professionals back at the turn of the century.
Spoiler: The show was filmed on the Warner Bros. lot in beautiful Burbank, California, and no young person without a massive trust fund has ever seen apartments that large in New York City, no matter what the era.
Combine a cast that stayed intact throughout the series' run with writing that had a good sense of the interpersonal crises faced by groups of friends everywhere, and you get a show that knows its strengths and always plays to them.
"Friends" is gone from Netflix, but it's set to be the big draw for the new HBO Max streaming service set to launch in May 2020. That's supposed to cost $15/month (same as HBO alone does now) and include all HBO programming, plus a whole lot of new shows and plenty of old movies and TV shows from the Warner Bros. catalog. If you can't wait a few weeks, the entire series is available now on digital for $79.99.
"The Office"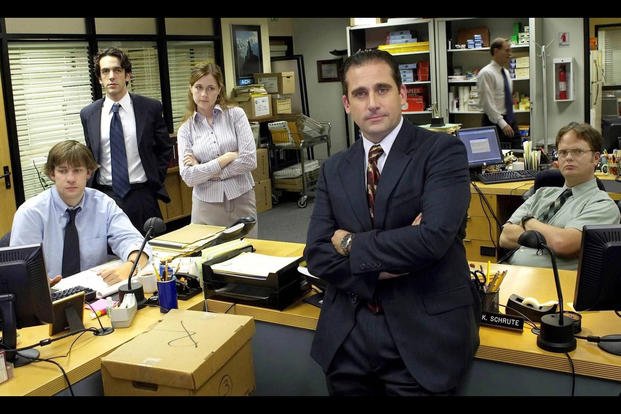 NBC's workplace comedy is another show that found a huge audience with kids on Netflix. Billie Eilish, the eighteen-year-old pop music prodigy who swept the Grammys back in February, claims she watches the show every day and even sampled the show's dialogue for her song "My Strange Addiction" (i.e. "The Office").
"The Office" ran for nine seasons on NBC. Star Steve Carell left after season 7, and some loyal fans dismiss the final two seasons, but there may have been some cracks starting to show once showrunner Greg Daniels turned his attention to "Parks & Recreation."
For now, "The Office" is still streaming on Netflix but will leave at the end of 2020. Its new streaming home will be NBC's Peacock streaming service. Episodes should be available right away when the service launches.
"Parks and Recreation"
Speaking of "Parks & Rec," the gentle satire about the virtues of public service and government work has become far more popular in its streaming afterlife than it was during its network run on NBC.
Leslie Knope ("Saturday Night Live" alum Amy Poehler) is the deputy director of the Parks and Recreation Department in Pawnee, Indiana. She's there to do good and make her community better even though she's surrounded by co-workers who sometimes think she's delusional. This show is both goofy and gentle in its satire, less cutting than other smart comedies like "30 Rock" and "Community."
The series made stars out of Chris Pratt, Nick Offerman, Aubrey Plaza, Aziz Ansari, Rashida Jones and Adam Scott. The show also gave Rob Lowe the chance to prove how funny he can be.
"Parks and Recreation" is streaming on Netflix, Amazon Prime and Hulu, plus Comedy Central shows it all the time on cable. If you want the more biting stuff, "30 Rock" is streaming on Hulu and Amazon Prime. And "Community" (created by "Rick & Morty" boss Dan Harmon) is now on Netflix and Hulu.
"The Andy Griffith Show"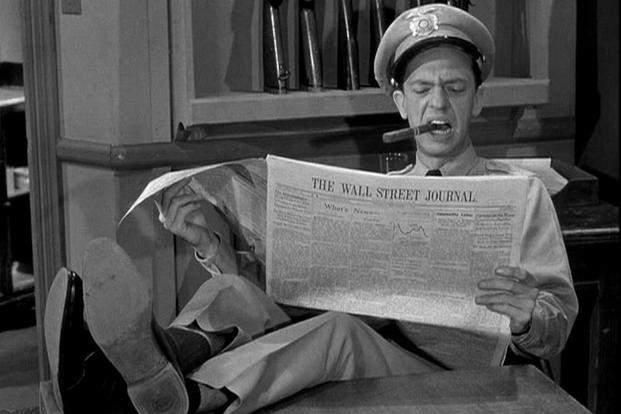 Back in the old days, "Andy Griffith" seemed to be on TBS all the time, only interrupted by the occasional Atlanta Braves game. Sheriff Andy Taylor (and his son Opie, played by future big-time movie director Ron Howard) live in the fictional town of Mayberry, North Carolina, with Andy's Aunt Bee.
The show features several of TV's greatest comic characters: Deputy Barney Fife (Don Knotts), Floyd the barber (Howard McNear), Ernest T. Bass (Howard Morris), Otis Campbell (Hal Smith) and Goober Pyle (George Lindsay). Goober, of course, is the cousin of United States Marine Gomer Pyle. Jim Nabors played Gomer on 26 episodes of the show both before and after he left to headline his own show.
Sheriff Andy has to solve someone else's problems in almost every episode, but those problems are always comfortingly low stakes. No one ever learns much about his or her blind spots, which conveniently allows everyone to get back into hot water. The series is streaming on Netflix.
Pro tip: Don Knotts left after season five, just before the show switched from black-and-white to color and started to iron out some of its characters' quirks. Stick with the early episodes for maximum effect.
"Grey's Anatomy"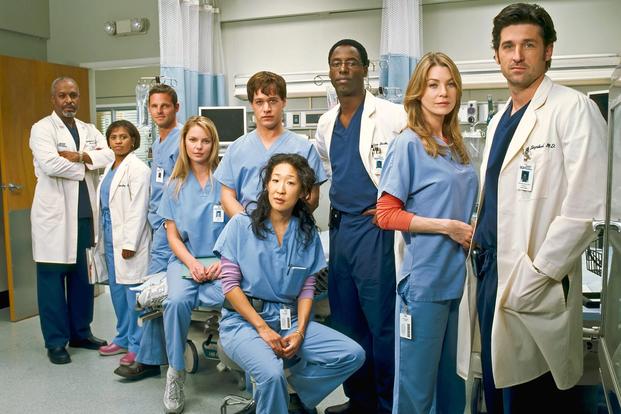 Back in 2005, Meredith Grey (played by Ellen Pompeo) was introduced as a young doctor trying to make a name for herself at Seattle's Grace Mercy West Hospital. After sixteen years and dozens of cast changes, Dr. Grey is still the core of television's longest-running medical show.
While I have no trouble with the murder and mayhem of "Law & Order," medical shows have always stressed me out so I'm taking other people's input for this one. I get the idea that the show is focused more on the interpersonal relationships of the hospital staff than it is on a disease-of-the week. How that translates to comfort viewing may be something you'll have to figure out for yourself.
If you don't find hospitals the most terrifying setting ever for a show, then there are more than 350 episodes to enjoy
The first 15 seasons are streaming on Netflix. Season 16 is available on Hulu.
Did we miss anything? Let us know if there's a show that never fails to suck you in and help you unwind.