Here's a hot one. "Six Days to Zeus: Alive Day," a novel based on a real, secret special ops mission, will be made into a movie by director Phillip Noyce, the man who brought you "Patriot Games," "Clear and Present Danger," "Salt" and the Rutger Hauer classic "Blind Fury."
The novel's author is "Samuel Hill," a pen name for an writer "whose true identity is by law, and subject to non-disclosure agreements, classified until 2085. The Author served in the U.S. Military from March 1976 to July 2006 including both Enlisted and Officer time as well as civilian service." That intel comes from Sam's Amazon page.
Sam calls himself "Chief" in the novel and leads a unit of seven men from the Navy SEALs, Green Berets, Army Rangers and Marine Recon as they conduct secret surveillance during the Saddam Hussein regime.
A 2003 explosion in Iraq near the Jordanian border kills the entire team except Chief, who doesn't quite remember what went down.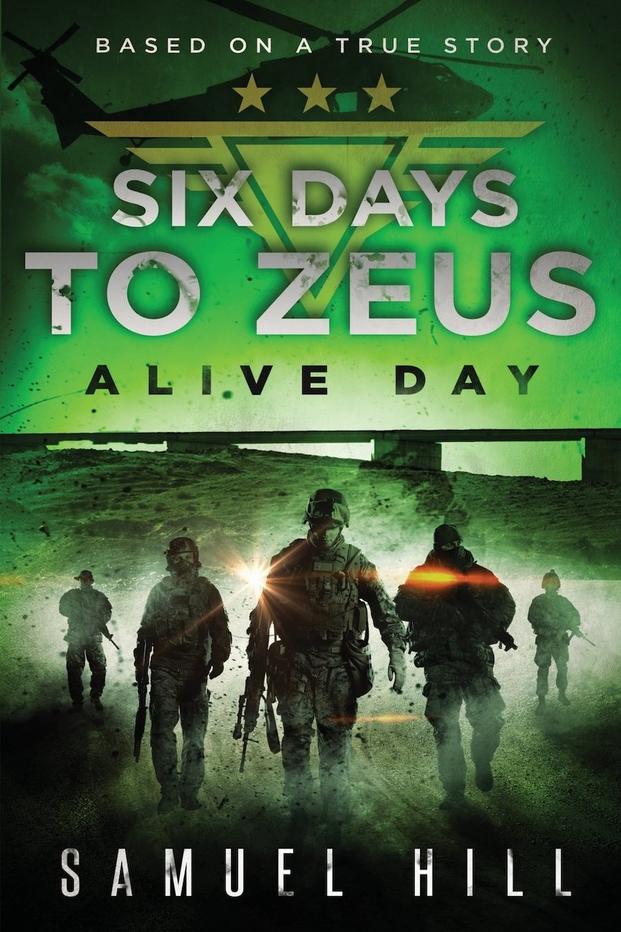 Noyce describes the story as "part ''American Sniper;' part 'Born on the Fourth of July,' part 'Coming Home' and part 'Deer Hunter,' but different to all of them in that it has an Agatha Christie whodunit sensibility to it. And that is the accused, Chief, legitimately doesn't know if he's the perpetrator of slaughtering his own men. What really happened and what was unearthed is an unbelievable detective story involving the FBI, and the work that they were doing secretly for the Jordanian government."
The story of how the book came to screen may be deserving of its own movie. After the real-life version of the mission, Hill was confined to a wheelchair and ended up as a homeless veteran, living in a park in North Carolina.
A visitor to the park helped introduce him to new medical technology that allowed him to walk again. He soon began the writing therapy that led to the novel. After seeing an advertisement for Voyage Media online, he submitted his work and connected with Noyce's longtime producing partner, Kathleen McLaughlin. She introduced the material to Noyce and producer Mike Medavoy and wrote the screenplay for the upcoming movie.
According to the Deadline story that broke the news, Noyce plans to begin filming as soon as movie production restarts once the COVID-19 crisis has passed.
"Six Days to Zeus: Alive Day" is the first novel released in what Hill plans as an eight-book series. The author wants everyone to know that his work is no kiss-and-tell. "Approved by the Pentagon Pre-Publication Security Review process, the names, dates, places, and military tactics have been changed to protect classified information. Although every day was filled with highly classified missions and Special Compartmented Intelligence (SCI), the heart of this story has nothing to do with classified information."
If you think you know the identity of the author, he offers even more clues in his Amazon bio by listing his array of medals. We've added some punctuation to help sort through the thicket. Those medals probably have their own truck whenever our guy moves house.
"He was awarded in ascending order: (All classified awards and considerations have been redacted and will remain classified until at least 2085) Southwest Asia Service Medal; Kuwait Liberation Medal; National Defense Ribbon; Army of Occupation Medal (Berlin); Achievement Medal for Heroism; Good Conduct Medal (four); Army Commendation Medal with six Oak Leaf Clusters (Seven Awards, one with Combat "V" device for Valor); Meritorious Service Medal with two Oak Leaf Clusters (three awards); Legion of Merit Medal with Oak Leaf Cluster, one civilian, one military award (Two awards). Additionally, 'Chief' was cited as the Intelligence and Security Command Commander's Trophy for Operational Intelligence Achievement (1st Runner Up) after only three years in service for operational intelligence 110 miles behind the Iron Curtain during the Cold War."