"Bloodshot" is now officially your only shot to see Vin Diesel star in a movie in 2020. Concerns over the novel coronavirus, formally known as COVID-19, have pushed back the release of "F9" almost a full year. The latest installment in the "Fast & Furious" series will now reach theaters on April 6, 2021.
For now, we've got Vin in an action movie based on the popular Valiant Comics character Bloodshot, an American military veteran named Ray Garrison who's brought back from the dead by an infusion of nanites -- tiny, almost invisible machines whose size is measured in nanometers.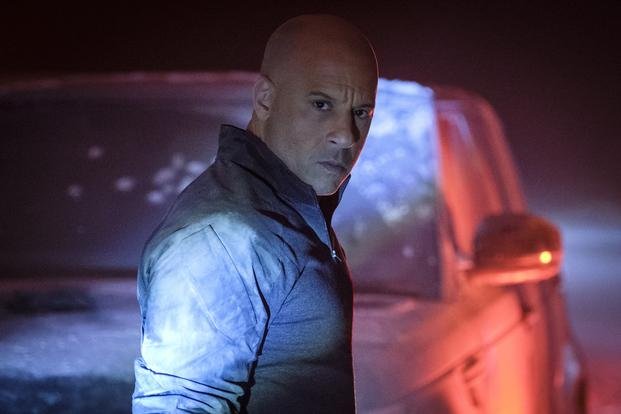 Those nanites make him virtually indestructible, repairing injuries on the fly and giving him almost superhuman strength. At the movie's beginning, Vin goes on a mission of revenge to kill the man who murdered his wife.
Fans of the comic know that the plot isn't nearly as straightforward as that, because there are things that Ray doesn't yet know about these missions, and the movie audience won't find out the truth until he does.
What will surprise longtime Bloodshot readers is that the filmmakers took the basic core premise of the comic and used it to tell a story that doesn't exactly track any of the previously published versions. When Ray wakes up at RST labs, he learns that he's part of a team of augmented wounded warriors.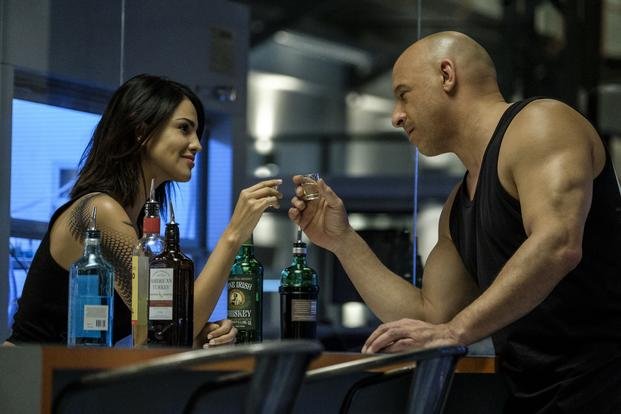 KT (Eiza Gonazález) is a Navy swimmer who suffered respiratory failure on a mission; now, she uses an augmented mechanical breathing device.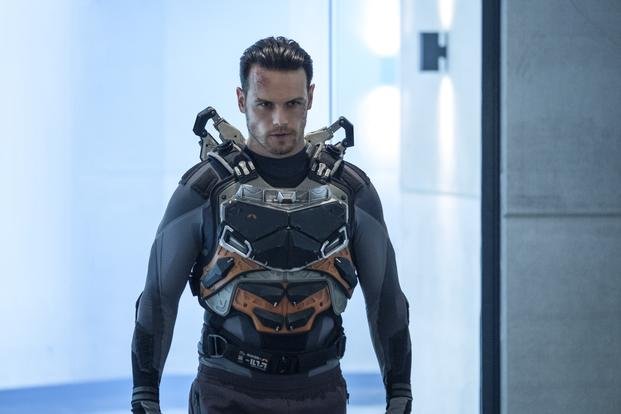 Jimmy Dalton (Sam Heughan) is a Navy SEAL who lost his legs in an IED explosion. He now has bionic legs and an exoskeleton that gives him massive strength.
Tibbs (Alex Hernandez) is an Army Ranger who lost his eyesight in a different IED explosion and now sees with high-powered ocular lenses embedded in his combat vest.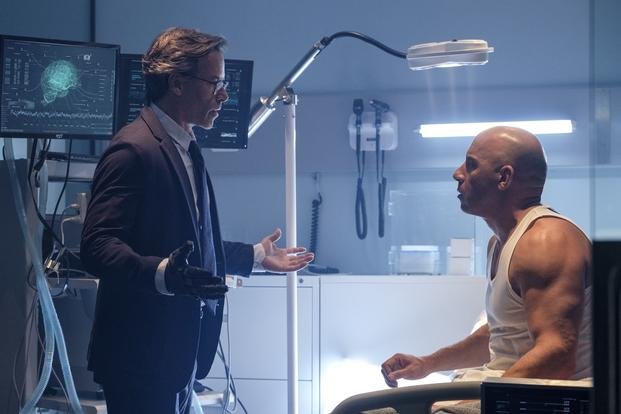 Dr. Emil Harting (Guy Pearce) is the scientist who created the technology that powers these warriors but, being the bad guy in a comic book movie, he expects way too much in return.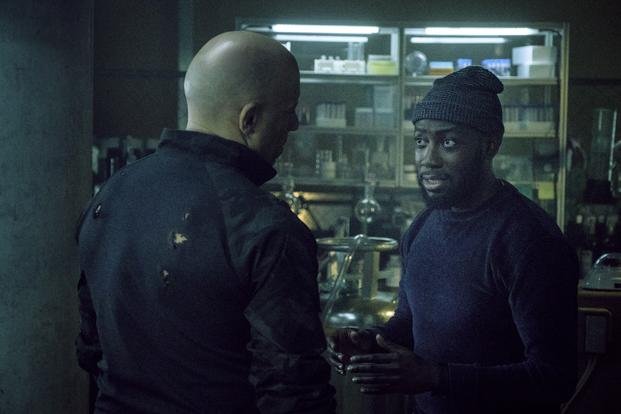 Wilfrid Wigans (Lamorne Morris) is a genius programmer responsible for much of the code that controls Bloodshot's nanites. He's called on to step up and choose a side.
"Bloodshot" isn't burdened with the complexities of a Valiant Comics Universe. Unlike the complicated slog that recent Marvel and DC films have become, this is a self-contained movie that sticks to its story without worrying about how it may or may not plug into some overarching mythology.
Even though it sticks to its story and first-time director Dave S.F. Wilson consistently delivers on the action sequences, "Bloodshot" does at least suggest a few questions about the ethics and consequences of biomechanical enhancement.
Just before everyone realized how serious this COVID-19 pandemic was going to be, the cast sat down with the media in Los Angeles for interviews about "Bloodshot."
Diesel, who also produced the movie, seems glad to have a shot to play another soldier so many years after his breakthrough role in "Saving Private Ryan."
Heughan and Morris don't really act opposite one another in "Bloodshot," but their interview room chemistry suggests that someone might want to consider writing a buddy picture for the two actors.
Gonazález has found a niche playing kickass roles on TV and film in "Baby Driver," "Alita: Battle Angel," "Fast & Furious Presents: Hobbes & Shaw" and "From Dusk Till Dawn: The Series." She finds one of her best action roles so far in "Bloodshot."