"Charlie's Angels" (out now on 4K UHD, Blu-ray, DVD and Digital) is back for a third generation, this time in a girl-powered version written by, directed and starring Elizabeth Banks.
The original "Charlie's Angels" television series told relatively low-stakes stories about the Townsend Agency, a detective service whose owner Charlie used women as operatives on the theory that no man would take a woman as a threat, thereby allowing them to get the inside track on their cases.
Round two at the turn of the century came courtesy of a '90s-style spectacular that mocked the entire idea of the original series while it allowed stars Drew Barrymore, Cameron Diaz and Lucy Liu to saunter around the world looking fabulous and making in-jokes.
Two decades later, we return to the Townsend Agency, and things have changed. There are now agency offices around the world, and the new generation of angels uses a set of tactical skills that no one could imagine Jill Munroe (Farrah Fawcett), Kelly Garrett (Jaclyn Smith) and Sabrina Duncan (Kate Jackson) employing back in the old days.
Angel Jane (Ella Balinska) is former MI6, and Angel Sabina (Kristen Stewart) is a Park Avenue rich kid who goes in for tactical thrills to (presumably) piss off her parents. They're tasked with protecting whistleblower Elena (Naomi Scott), a scientist who's trying to keep her employer from turning a scientific breakthrough into a devastating weapon.
Somehow, the Townsend Agency has come to look more like a fantasy version of Blackwater. They're fully stocked with tactical weapons, and their missions are a hell of a lot more violent than the old-time Townsend missions.
The plot is by-the-numbers and plays as an amped-up version of what happens on most any random episode from the original series. The cast and filmmakers are using the format to make a movie that makes fun of how women are treated in action pictures.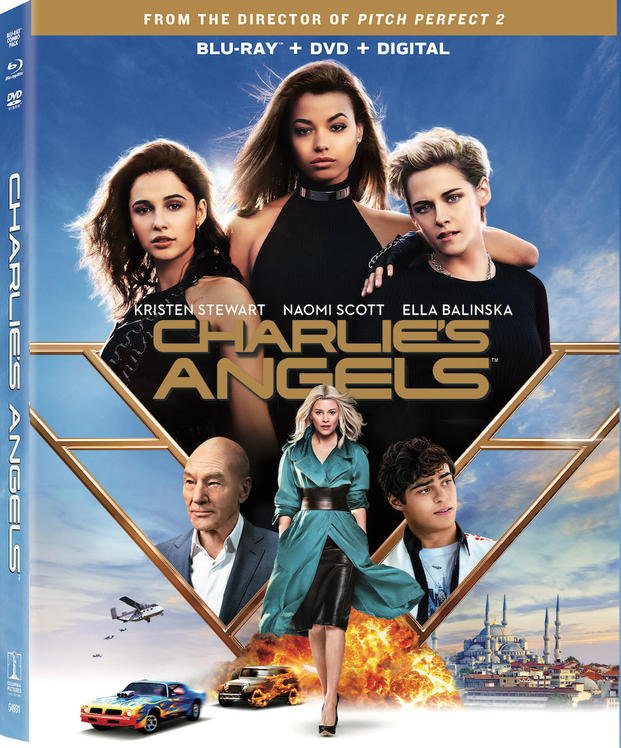 Banks succeeds with the sly commentary, and the cast delivers her jokes with style. The movie is less committed to the action sequences. We're lucky enough to live in a time where women are kicking ass in films, and "Charlie's Angels" doesn't measure up to the fight sequences in movies like "Atomic Blonde," "Ready or Not" or "The Hunt."
That doesn't make "Charlie's Angels" a washout. If you understand what you're getting going in, then the movie delivers on its own terms. It's certainly better than the last two features and a more worthy heir to the TV show.