After just 18 states' primaries or caucuses, the field has already narrowed to five presidential candidates, including three Democrats and two Republicans.
And even though it's 2020, we're still faced with questions about our next president's choices when it came to service in Vietnam.
That's right: Vietnam service is an issue for the EIGHTH consecutive presidential election (1992-2020). Granted, World War II veterans were on the ballot in 10 consecutive elections (1960-1996), but back then we were considering only guys who served and not anyone who figured out a way to skip the war.
UPDATE: As some of our commenters have pointed out, there was this guy General Dwight D. Eisenhower who ran for president in 1952 and 1956. That makes 12 consecutive elections that featured WWII veterans. I guess you could argue that Eisenhower did his initial combat service in World War I and that's the generation he belongs to, but that doesn't make the above statement any less incorrect. I could also point out that we didn't see General Westmoreland running for president in 1976 in an attempt to make things balance out, but I'm sure no one would be buying that argument. And now back to our topic.
We've got five candidates who didn't serve in the Vietnam War running for president in 2020. How did each of them miss out on Uncle Sam's tour of southeast Asia?
Sen. Bernie Sanders (Independent running as a Democrat)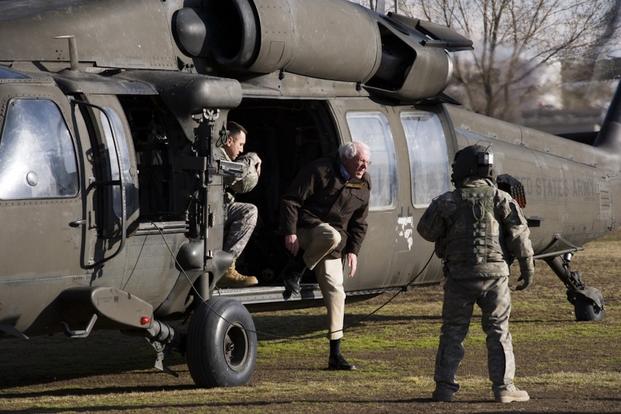 Remember when everyone thought Sen. Robert Dole was positively geriatric when he was the Republican nominee in 1996? Bob had just turned 73 the July before Election Day. Sanders will be 79 years old on Election Day. That's older than Ronald Reagan was when he left office, and lots of folks thought Ronnie was ancient.
Bernie's relationship with the military and Vietnam is complicated. He applied for conscientious objector status and once said he wouldn't have served in the military if drafted.
But Bernie turned 26 before his draft number came up, and didn't have to decide whether to serve in Vietnam because he was TOO OLD. That's right, America. We're eight elections into what we'll call the "Vietnam Cycle," and we've got a guy who didn't have to avoid the draft because he was a relative fossil.
Former Vice President Joe Biden (Democrat)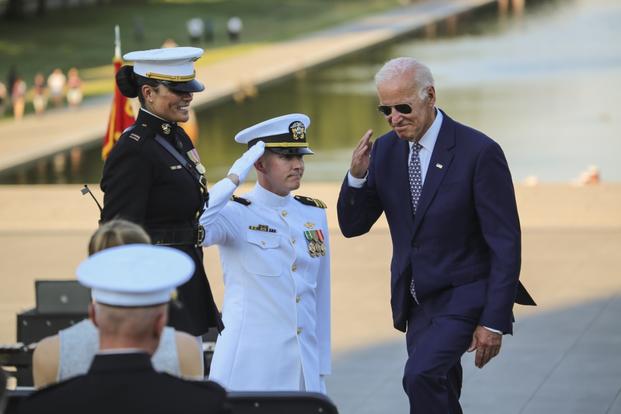 Also old? Joe Biden. On the plus side, he's more than a year younger than Sanders. Biden got five student deferments during the Vietnam era (a distinction he shares with fellow former Vice President Dick Cheney). His teenage asthma attacks landed him a Selective Service classification of 1-Y in 1968, ending the question of whether he'd ever be drafted.
Former Gov. Bill Weld (Republican)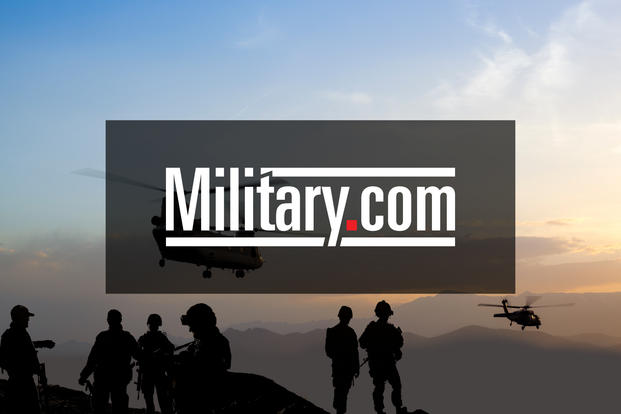 The former Massachusetts governor has positioned himself as the last, best hope for Republican Never-Trumpers. Weld is a relative youngster in the field at age 74.
Some families have long histories of military service. The Welds do their time at Harvard, with the first graduating in 1650 (not a typo). There's even a dorm named after the family on campus.
Bill employed some positively (Bill) Clinton-esque gyrations to stay out of the military. He was certified 1-A four years in a row and passed at least two Army physicals. He was declared eligible for the draft in 1968 and launched a series of unsuccessful appeals.
In 1969, Weld was drafted anyway. He somehow got his records transferred from his hometown of Smithtown, New York, to Cambridge, Massachusetts (the town with buildings named after his family) and remembered some back problems. Poof! No more draft concerns.
President Donald Trump (Republican)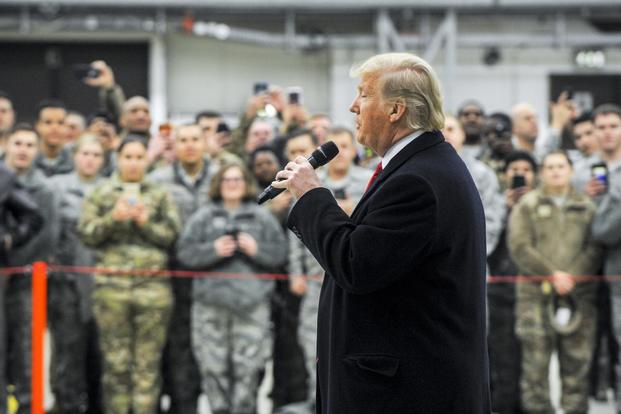 Compared to the other three men on this list, President Trump came the closest to actual military service during his high school years at the New York Military Academy.
During his college years, Trump received four student deferments. After being classified 1-A in July 1968, the future president obtained a medical deferment in October and was classified 1-Y. He finally got a 4-F classification for bone spurs in 1972.
Rep. Tulsi Gabbard (Democrat)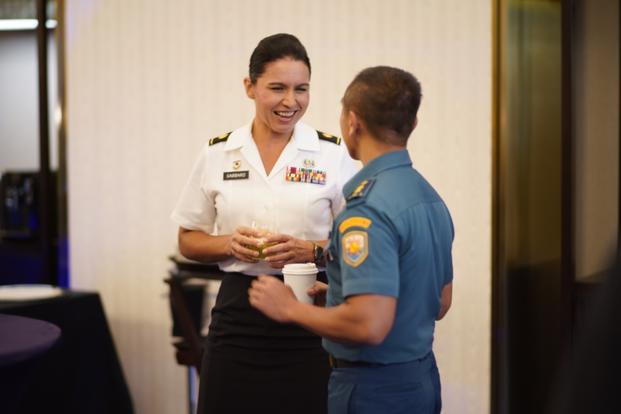 Gabbard hasn't yet scored a win (or a place or even a show) in any of the primaries or caucuses so far, but she seems determined to ride out her campaign for as long as she can keep things going.
The congressional rep from Hawaii used a novel ruse to avoid the Vietnam draft: She avoided being born for almost 6 years after the last helicopter took off from the embassy roof in Saigon. What better way is there to avoid service in an (allegedly) unpopular war?
Gabbard stands out from the pack in one important regard: She's served in the United States military and seen action in a war zone. She served in a field medical unit of the Hawaii Army National Guard in Iraq from 2004 to 2005. Gabbard was also deployed to Kuwait from 2008 to 2009 as an Army Military Police platoon leader.
Thus concludes our 2020 Vietnam War service voting guide. Unless an ancient President Sanders or Biden is running for re-election in 2024, this is probably our last opportunity to go deep on the Vietnam-era draft.
Let's look for more modern-day veterans on the ballot next time.