Harold Russell was a U.S. Army soldier best known for his role as a wounded U.S. sailor who lost both hands in the 1946 film "The Best Years Of Our Lives." Russell was not a professional actor, but he did have a unique qualification -- like the sailor he was playing he, too, had lost both hands in the war. Through that role he became the only actor to ever win two Academy Awards for the same role.
In the years following WWII veterans struggled to reintegrate into a peacetime society that had been transformed while they were away. "The Best Years Of Our Lives" focuses on that struggle. The film follows three American veterans coming home from the war and the trials and tribulations they face as they look for work and reunite with their loved ones. Russell plays Homer Parrish, a former high school quarterback who lost both arms as a Petty Officer in the Pacific.
In the film, Russell wears the hook-hand prosthetics he used in his daily life, an opportunity to showcase his abilities to perform everyday tasks with noted dexterity.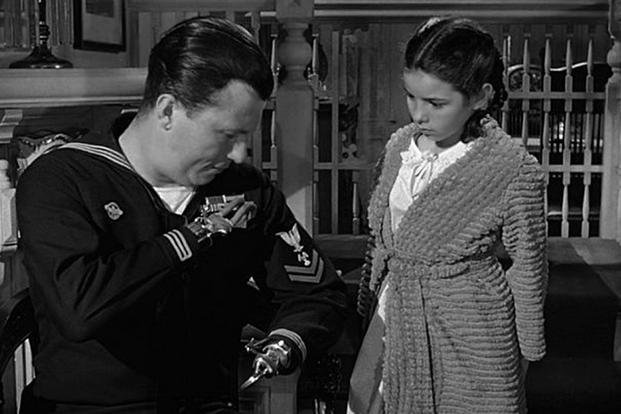 But his hooks weren't the only show for the silver screen. It turns out the onetime grocer-turned-soldier-turned-actor could really act. His performance in the film was so good, director William Wyler called it "the finest performance I have ever seen on the screen.'' Harold Russell had never acted before and, aside from a few small parts in film and television later in life, he never acted again.
During the 1947 Academy Awards ceremony he was presented first with an honorary Oscar for "bringing hope and courage to his fellow veterans," then, later in the evening, the award for Best Supporting Actor.
Before World War II, Russell worked at a market in Massachusetts, joining the Army in the days following the Japanese attack on Pearl Harbor. By 1944, he was training the U.S. 13th Airborne Division in North Carolina.
But he never saw combat. Instead, a training accident while handling TNT with a defective fuse took both of his arms. After he recovered, he attended Boston University, where he was cast in an Army short film, "Diary of a Sergeant," in which Russell had no lines. But Wyler liked Russell and immediately cast him as Homer Parrish.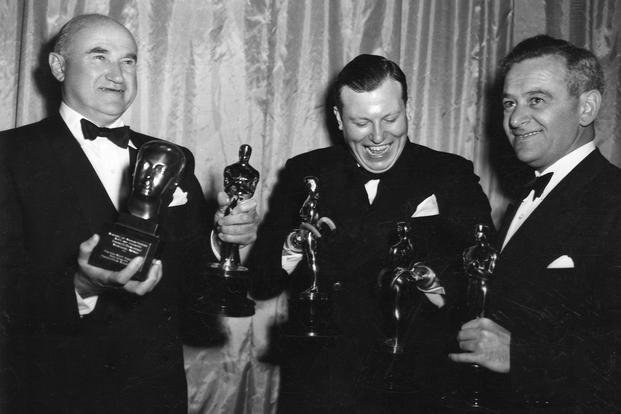 Russell might have continued acting but there just weren't that many parts in Hollywood for veterans missing both arms. On the advice of his director Russell instead returned to school. He later became the National Commander of the AMVETS and was appointed Vice-Chairman of the Presidential Committee for the Employment of Disabled People by President John F. Kennedy. He was promoted to Chairman by Lyndon Johnson and reappointed as Chairman by President Nixon. In the few short parts he took long after his Academy Award wins, he portrayed wounded veterans.
While making the film in 1946, he did not know the impact his performance in the film would have.
In all, "The Best Years Of Our Lives" took home seven awards that night and its legacy and subject matter have long endured. In 2006, noted film critic Roger Ebert said, "As long as we have wars and returning veterans, some of them wounded, 'The Best Years of Our Lives' will not be dated."
Harold Russell died in 2002 at age 88.
Watch Russell in the 1945 War Department film "Diary of a Sergeant" below.
-- Blake Stilwell can be reached at blake.stilwell@military.com
Want to Know More About Post-Military Careers?
Be sure to get the latest news about post-military careers as well as critical info about veteran jobs and all the benefits of service. Subscribe to Military.com and receive customized updates delivered straight to your inbox.