Dogfights that kill in surround sound, aircraft carriers, sports on the beach and, oh of course, Tom Cruise with plenty of loving feelings for one of the best things to ever happen to Navy recruitment.
Paramount Pictures just released the second full trailer for "Top Gun: Maverick." And in case you haven't guessed from the title, Tom Cruise returns as Pete Mitchell, call sign "Maverick," in this sequel to the classic 1986 movie/Navy recruiting video.
"Top Gun: Maverick" won't arrive in theaters until June 26, 2020. That's six months and 10 days from the moment we're writing this (according to the Top Gun Countdown Clock hanging in our newsroom).
Check out the trailer below and then read on for our description of what you just watched.
The good news is that the action looks awesome, far more planned-out and coherent than the first movie's aerial fights. Back in 1986, filmmakers had neither the technology nor the Navy cooperation needed to make the movie they envisioned, so the editor did some scissor magic and generated those exciting scenes that actual aviators have loved to mock ever since.
This time, the Navy was extremely enthusiastic about getting in on the fun and bent over backwards to accommodate the movie production. The filmmakers have rewarded them with an enthusiastic embrace of the F/A-18 Super Hornet and there's even a glimpse in the trailer of an unknown high-speed test plane that Maverick gets to fly.
Old-school fans will be pleased to note that the F-14 Tomcat and the P-51 Mustang -- not a make at least cameo appearances in the new movie.
Related: Here's What It's Like to Run a Carrier as the 'Top Gun' Sequel Films Onboard
What did they get for their money? A weird message. Apparently, Top Gun is having issues in filling its instructor positions and the Navy is forced to bring back one of the school's least cooperative graduates to share wisdom with a new generation.
This, of course, overlooks the fact that Maverick graduated something like THIRTY-THREE years ago and he's got to be well past his sell-by date. Still, Pete's back and he's introduced as "one of the finest pilots this program has ever produced. His exploits are legendary. What he has to teach you may very well be the difference between life and death."
Glen Powell and Miles Teller play the new generation of hotshot aviators, with Teller portraying Goose's son and sporting a 'stache that would make his daddy proud.
Related:
The trailer promises motorcycles, beach sports (football instead of volleyball), singing in a bar and a fistfight in the training facility. Plus it looks like Maverick has traded in Charlie for a fresh partner, played this time by Jennifer Connelly.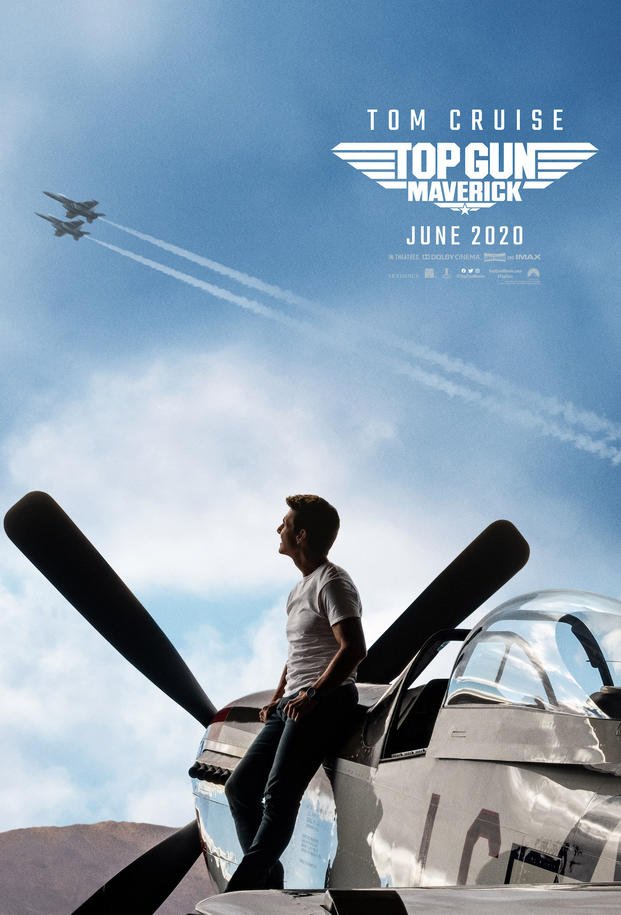 Of course, the biggest question is whether kids today will care about Maverick. A James Cameron-approved "Terminator" sequel just got great reviews but still flopped at the box office. "Rambo: Last Blood" was an outright bomb. Tom may be younger than Arnold or Sly, but he's old enough to be a grandpa now.
The producers could have cast young actors with big social media followings (say, Spider-Man's Tom Holland and Drake) instead of opting for lesser-known but talented options like Powell and Teller.
That makes "Top Gun: Maverick" all about Tom Cruise. Can the old man still carry a movie? Do we need a sequel to what many recognize as the greatest film of all time? Will the Navy sort out the training issues that force it to turn to a wildcard like Maverick? Stay tuned for the exciting conclusion this summer.