Streaming may be all the rage, but some folks still prefer to enjoy entertainment on physical media. When the internet goes down, a collection of movies and shows on DVD or Blu-ray will help a family get through the dark days until Facebook and Instagram get turned back on.
Studios have helpfully released gift-quality box sets so that your holiday presents make a big impression when they're opened.
"China Beach" - The Complete Series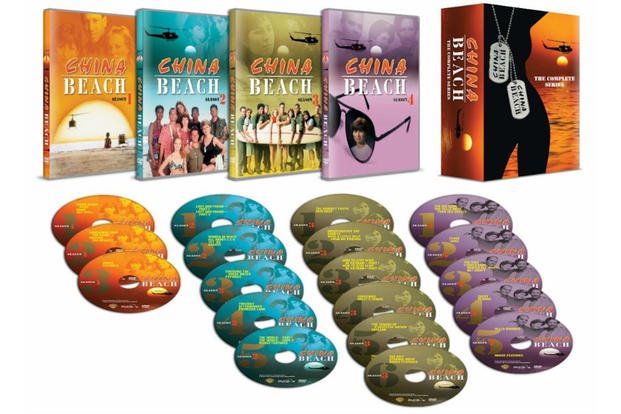 The groundbreaking network series followed the personnel of the 510th Evacuation Hospital and R&R center at China Beach during the Vietnam War. The series made stars of Dana Delany and Marg Helgenberger and won a slew of Emmys.
The series was known for its extensive use of Sixties pop music classics and Time-Life has cleared those songs to be included on this 19-disk home video release. This set is a Walmart exclusive and retails for $64.95
"Tom Clancy's Jack Ryan" - Season One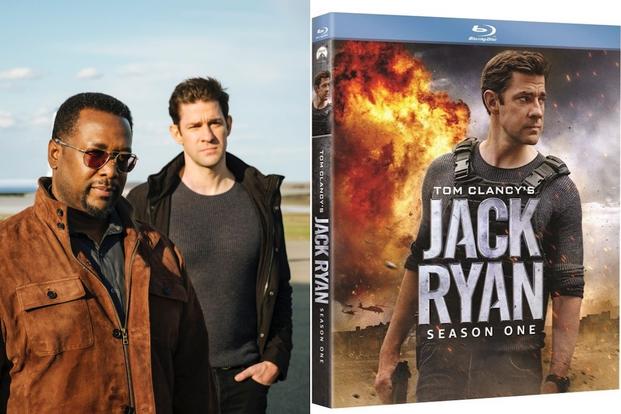 The Amazon series reimagines Tom Clancy's CIA analyst for the 21st century. While it invented a new plot that's not based on the original novels, somehow the series captures the essence of the character better than any of the earlier movies.
Not everyone wants to do business with Jeff Bezos' megacorp, so this release on Blu-ray or DVD allows everyone an opportunity to enjoy the return of Jack.
"Farscape" - Complete Series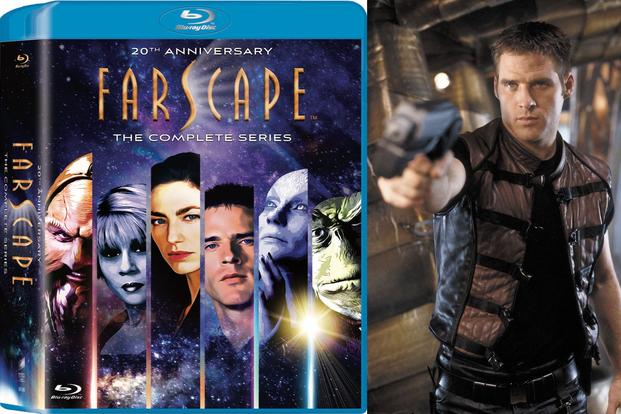 "Farscape" was an Australian TV series that debuted in America on the Sci-Fi Channel in 1999 and ran for four seasons. The series gained a devoted cult following and featured alien characters designed by the Jim Henson Company.
This epic box set includes all 88 episodes from the original series, over 15 hours of special features and the complete finale miniseries "Farscape: The Peacekeeper Wars."
"Game of Thrones" - The Complete Collection Box Set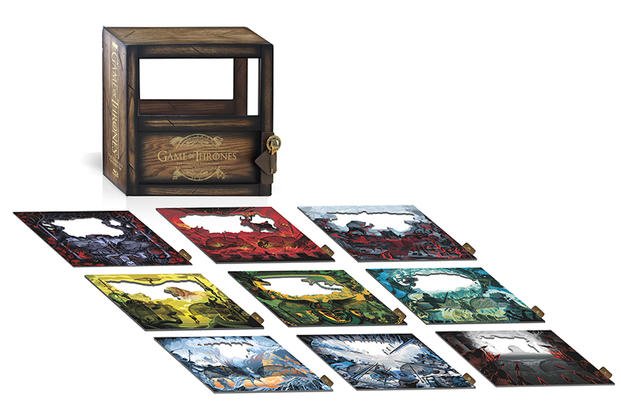 HBO wants you to remember the good times, the days when everyone loved "Game of Thrones" and couldn't wait to find out what happened next. They've released a Blu-ray box set that comes in a wooden shadow box with custom sleeves that symbolize moments from the story's plot.
There are 15 hours of bonus material including a new reunion special hosted by Conan O'Brien. Since the set retails for $249.95, maybe we should watch a video to see what you get for your investment.
If you're still not sold, there's a standard Blu-ray box set release that will sell for $199.95. But, come on: If you're in for the $200, spend the extra $50 for the fancy box.
"Scarface" - The World is Yours Limited Edition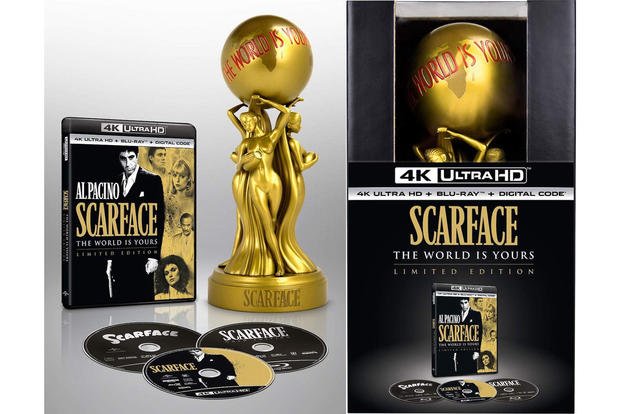 The 1983 Oliver Stone classic movie stars Al Pacino as Tony Montana, the Cuban gangster who takes over the Miami cocaine trade. It's finally been released on 4K UHD that comes with a Blu-ray and a Digital copy of the movie and the first Blu-ray release of the 1932 "Scarface" starring Paul Muni and directed by Howard Hawks.
But it's the replica of Tony's The World is Yours statue that makes this a real winner. It doesn't have the neon letters that lit up the original, but it's an impressive facsimile anyone.
"Yellowstone" - Season Two
Taylor Sheridan's epic Western series stars Kevin Costner as John Dutton, patriarch of a ranch family struggling to adapt to changing times. It's been running on the Paramount Network, which is the cable channel that replaced Spike TV, so a lot of viewers have yet to discover an excellent show that effectively combines action with soapy melodrama. It's available now on Blu-ray and DVD.
"Rock 'N' Roll High School" - 40th Anniversary Edition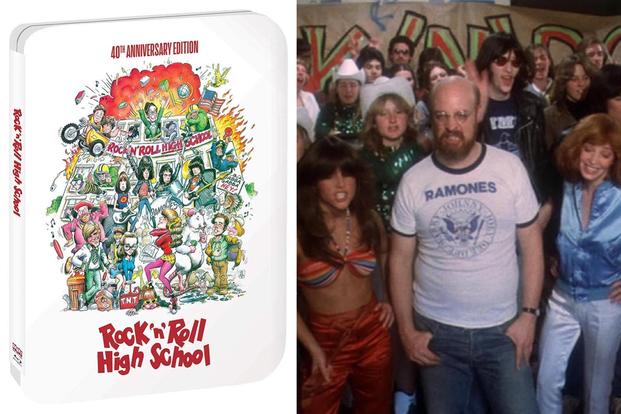 This midnight movie classic starred the Ramones as one of the most popular bands in the world. They weren't and this movie didn't manage to change that reality. Still, it's one of the most influential movies of its era and it holds up four decades later.
This release comes in steelbook packaging and features a really nice new 4K transfer of the movie. As with most Shout! Factory releases, there are outstanding bonus features that include a new documentary about the making of the movie, four different audio commentaries, featurettes from earlier home video releases and original radio and TV ads.
"Spongebob Squarepants" - The Best 200 Episodes Ever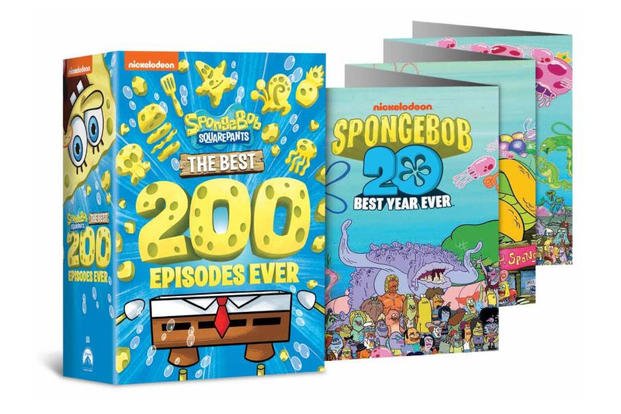 Spongebob is a superstar for kids aged 4-40 and this DVD set collects the first 200 episodes of the Nickelodeon series. All 200 are every bit as funny as the first time they aired and this set will make a great gift for parents who will want to introduce their own kids to their favorite childhood characters.