"Semper Fi" tells a story about Marine Corps reservists who band together to rescue a brother who's been sent to prison on a trumped-up charge. The movie is now playing in select theaters, and it's available to buy or rent from iTunes, VUDU, Amazon and the Google Play store.
Jai Courtney ("Suicide Squad," "A Good Day to Die Hard") plays Callahan, a Marine reservist and cop who's tried to raise his screwup half-brother (and fellow reservist) Oyster (Nat Wolff, "Death Note"). Just before their unit deploys to Iraq circa 2005, Oyster gets into a bar fight, and his opponent cracks his head on a sink and dies. The kid gets a 25-year sentence.
As the unit serves in Iraq, his brother's fate weighs on Callahan. The rest of his core group is played by Finn Wittrock ("Unbroken," "The Submarine Kid"); Beau Knapp ("Sand Castle"); and Arturo Castro ("Narcos"). Once they return home, they realize that Oyster's not getting out.
Deciding that the killing was either self-defense or manslaughter at worst, the Marines come up with a plan to break Oyster out of prison.
Director Henry Alex Rubin (who made the Oscar-nominated 2005 documentary "Murderball") co-wrote the screenplay back at the height of the Iraq War with Army veteran Sean Mullin (who wrote and directed the excellent 2014 military romantic comedy "Amira & Sam"). They've nurtured the project for more than a decade and finally were able to bring it to the screen.
The worked with Marine veteran Rudy Reyes, known for playing himself in HBO's series "Generation Kill." Reyes is now out to save the planet with his marine conservation group Force Blue. For "Semper Fi," he acted as military adviser and plays the role of Capt. Vera.
RELATED: You Don't Know the Real Rudy Reyes
Rubin, Mullin and Reyes got on a call to discuss the movie, and we've got some reasons why you might want to check out their movie.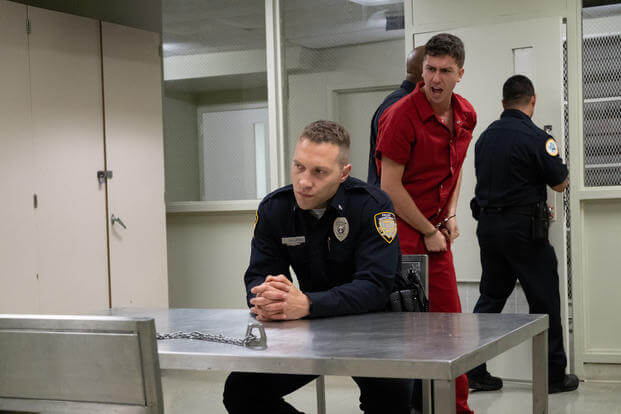 1. Lead character Callahan (Courtney) is both a law enforcement officer and the platoon sergeant for his unit.
Rubin: "To answer the call to duty, there's a level of love, commitment, passion and sacrifice that goes above and beyond most people in their day-to-day lives. Callahan does a magnificent job as a platoon sergeant and as a policeman. He's in uniform on the beat, and he's in uniform on patrol.
"As a big brother, he emancipated his little brother from a terrible home. He is not perfect, and he's no superhero. But I would say he's more heroic than our Marvel superheroes, 'cause they're just in three-color freaking comic books."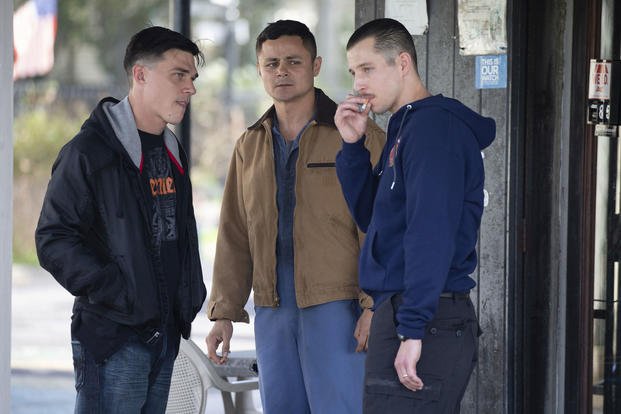 2. Rubin and Mullin wrote the screenplay in 2005 and stuck with the project until it got made.
Rubin: "Sean and I joke that, since we wrote it, it's become a period piece. We shelved it back then because nobody had any appetite to put anything that had to do with the Iraq War up on screen."
Mullin: "Even though we never really saw this as a war film, it does involve Iraq. That's what kept it from getting financing until now. Our producers David Lancaster and Karina Miller stepped up to the plate and really put their reputation and resources where their mouth was to somehow get this made."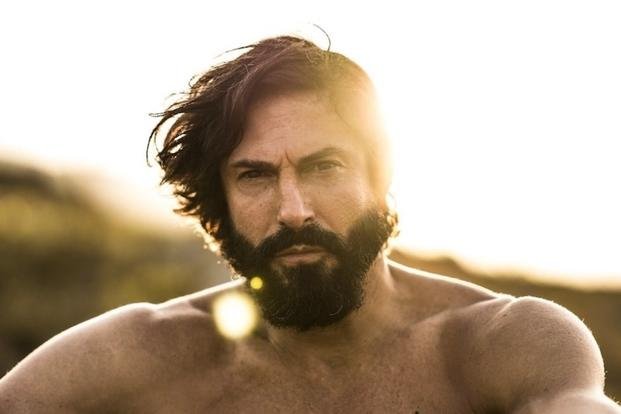 3. Rudy Reyes stayed committed to the movie for years it went into production.
Reyes: "Henry and I have been friends since Alexander Skarsgard introduced us about seven years ago. Often times in the movie business, I guess maybe in any venture-capital business, partners, friends or colleagues come together and they fall apart. It's almost like, 'Hey, nothing personal, dude.' To his great credit, Henry stayed in touch with me. And then when he got the Marine Corps Super Bowl commercial, he brought me in this and, sir, we started working on this thing again."
4. The prison break is a metaphor for helping a military brother in need.
Rubin: "To me, that's really the definition of loyalty: When you have a friend who always has your back, no matter what, even if it goes against their own self-interests. And sometimes, honor doesn't necessarily mean the letter of the law or what the culture says is."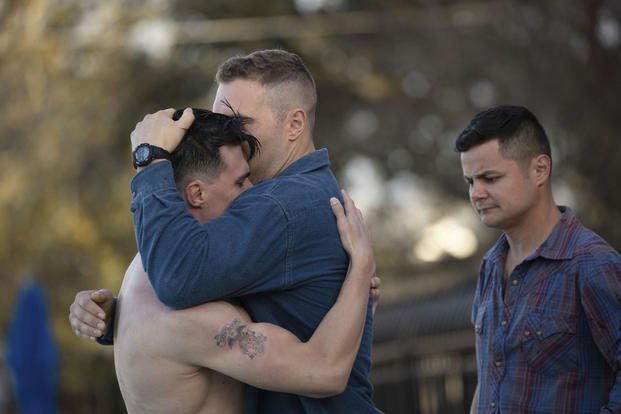 5. The filmmakers wanted to pay tribute to reservists.
Rubin: "The reserves are often neglected, and they're often pooh-poohed and treated like they're not the heroes. They're not the stars. We interviewed a lot of reservists about what their experiences were over there. There were a lot of humdrum patrols and a lot of filling sandbags and a lot of fortification, a lot of moving supplies from one base to another. That was something that we tried to subtly thread into the movie. We wanted to give props and respect to those who were part of our reserves."