When director Sam Mendes walked away from his gig directing James Bond movies, you had to figure he had something big planned to justify quitting one of the best jobs in Hollywood.
World War I action picture "1917" is the result. Early news suggested an old-fashioned war movie about two young soldiers who have to deliver a message that can prevent the battlefield slaughter of their fellow troops.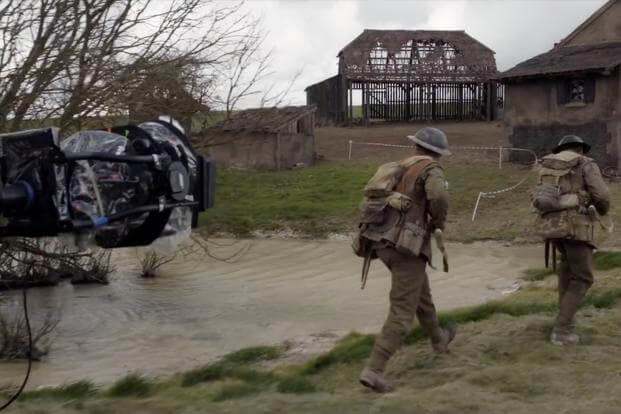 That's definitely the plot, but the exciting news is that Mendes and legendary cinematographer Roger Deakins decided to stage the movie as one continuous shot in hopes of conveying the pressure and urgency faced by the two young soldiers, Schofield (George MacKay) and Blake (Dean-Charles Chapman), as they try to complete their mission.
The filmmakers and the studio want everyone to know what they're doing, so they've released a behind-the-scenes clip that details how the production made the movie.
"1917" will have a limited release for Oscar qualification in December and open all over the country on Jan. 10, 2020.
The full trailer is below.