TaoTronics aims to make budget-priced electronics that compete with the more expensive brands. Its new TT-BH046 Active Noise-Canceling Bluetooth Headphones join a line that includes speakers, cables and even high-quality desk lamps.
The TT-BH046 headphones retail for $99, but the company is offering Military.com readers $20 off through May 10 via the link above, with the code L5QTU2CQ.
These headphones are wireless, fit over your ears and claim 30 hours of playback on a full charge. That full charge takes 45 minutes, but you can get two hours of playback with what the company describes as a five-minute "Hyper Speed" charger. There's a backup audio cable so you can use them as regular headphones if you're just totally out of charge.
The real story here is the aggressive noise cancellation. Lots of people complain that high-end noise-canceling headphones don't really silence the room, but these TaoTronics truly go for it. The silence is almost disorienting. If you're really looking to zone out in a noisy office or want something that'll filter out engine noise on an airplane, these headphones more than deliver in that department.
If you're looking for audiophile headphones, these are competitive with many other brands that list for $100. They're pretty good, but they're not going to make anyone happy who's hoping for a cheap alternative to those $350 Bose headphones.
There's a built-in microphone, but I'm not sure it's good enough to use these headphones for calls on a regular basis. They're not designed for that.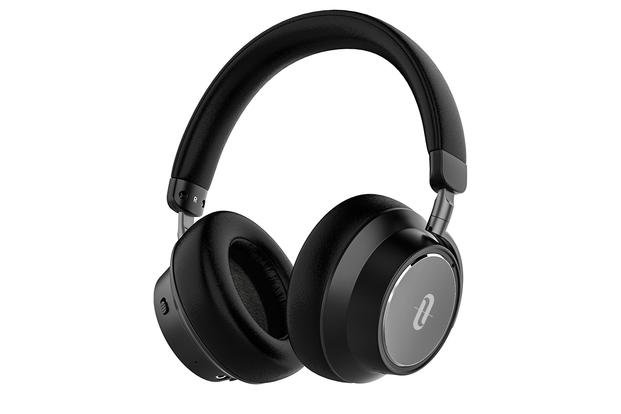 I'm sure eight out of 10 people would be happy with the audio quality here. The noise cancellation is very intense, and I've never heard another pair of headphones that takes that mission quite so seriously. If you're looking to get the full iso chamber effect on a budget, this model is worth a look.