It's an unlikely story with a happy ending: a Purple Heart medal is lost for decades, before finally reuniting with the family of a WWII hero.
The tale centers on Sergeant George Sahlmann, an Army veteran, and a Vermont group called Purple Hearts Reunited. Purple Hearts Reunited rescued the purple heart, along with a host of other medals, from an online military collector.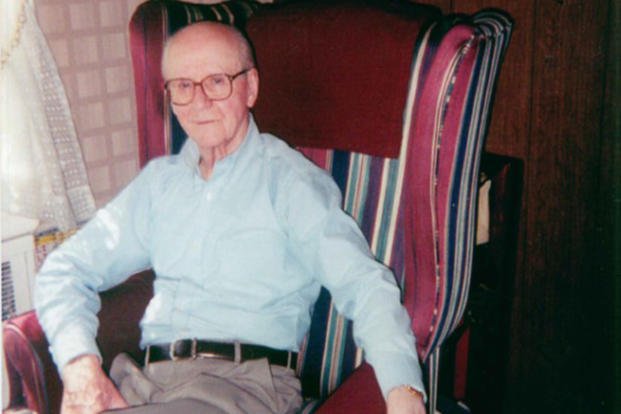 The family is unsure how the medal was lost, only that when Sahlmann was alive, it was a prized possession.
"Sgt. Sahlmann was known as a quiet man," said Zachariah Fike, founder of Purple Hearts Reunited. "Those who knew him were surprised when they learned of his accomplishments."
Fike says he was particularly impressed by Sahlmann's integrity. At one point in his career, Sahlmann was assigned to guard and care for Nazi POW's -- the same people that committed mass genocide of his family and friends -- but he honorably and dutifully took care of those in his charge.
Serving with Distinction
Sgt. Sahlmann was born on September 28, 1910 in Neuenwalde, Hanover, Germany to Hinrich and Meta Miessner Sahlmann, and at the age of 27, he escaped Nazi-controlled Bremerhaven, Germany on a cruise ship headed for New York Harbor. When the ship docked at Pier 86, he was discovered and listed as a "Deserting Seaman," but was allowed to stay in Brooklyn where he lived while working as a barber. He enlisted in the U.S. Army in early 1943 and was assigned to the 35th Infantry Division.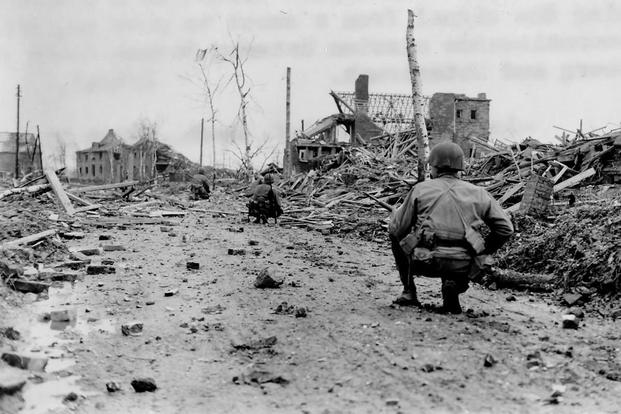 During his service as an Infantryman, he was also tasked as an interpreter and supervised a German Prisoner of War stockade. He was also wounded three times, once on 12 March 1944, another on 31 October 1944, and another date that is unknown. Two of these wounds occurred in France and another in Italy. He would serve with multiple units over his distinguished career and was eventually discharged in November 1945.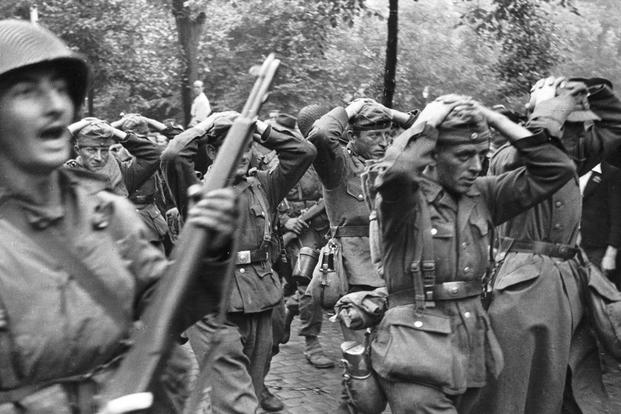 Purple Hearts Reunited and U.S. Army COL (R) Jack H. Jacobs, a Vietnam War Medal of Honor Recipient, presented the lost Purple Heart and accompanying medals to World War II hero Sgt. Sahlmann's family in a special ceremony at the New York City Museum of Jewish Heritage where they will be on permanent display. Sgt. Sahlmann was represented by his goddaughter and second great niece, Mrs. Karen Bowes and her family.
Bowes, 40, said Sahlmann and his wife never had children, and she visited them every summer as a kid.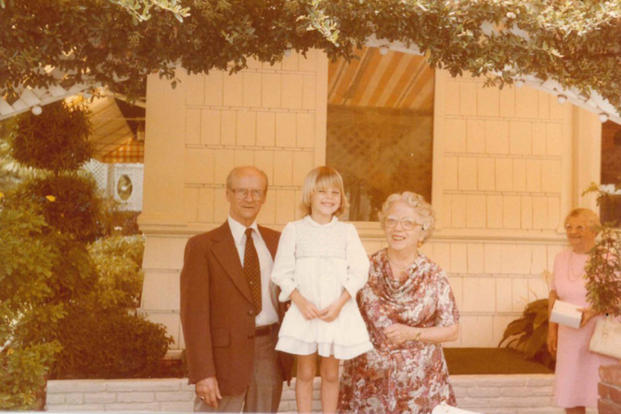 "I grew up with them [medals], seeing them hanging in his guest bedroom in a frame. They meant so much to him. He couldn't speak about WWII, even in his 90s. Leaving Germany, then having to be in a war with Germany, had to be tough."
In addition to his Purple Heart, Sgt. Sahlmann also received the Bronze Star, Purple Heart with 2 Oak Leaf Clusters, Good Conduct Medal, European-African-Middle Eastern Campaign Medal with Bronze Arrow Head and six Campaign Stars, and the Combat Infantry Badge. Later in life, Sahlmann was awarded the New York Conspicuous Service Cross in 1991 by State Senator Christopher J. Mega.
Finding Purple Hearts
America's oldest military award, the Purple Heart started out as a cloth patch in the shape of a heart, pinned to the chest of Revolutionary War soldiers by General George Washington himself. Later it became a heart-shaped medal, decorated with the bust of Washington, and given to those wounded or killed in battle. "It's one of those awards that most soldiers don't want because it means that you've been struck by enemy fire or you've lost your life," says Fike. "So it's very special."
Medals can be separated from their rightful owners for a number of reasons, Fike explained. As an example, a man could get drafted and decides to marry his new girlfriend. Unfortunately, he then dies in battle, resulting in his medal being given to his girlfriend. Some time later, the girlfriend marries another man, the medal is tucked away, and then forgotten about until years later, without being returned to the man's immediate family. Instead, the woman's children find it without knowing who the medals rightfully belonged to. "Many times, families didn't know that he'd even been awarded a medal. (Some families) didn't even know how (their loved one) died," said Fike. "It's that piece they never had. They are getting a piece of their brother back or a piece of their grandfather back. It's like he's coming back to them decades later."
For more information on Purple Hearts Reunited, including how to help them in their efforts, visit their website at purpleheartsreunited.org.
— Sean Mclain Brown can be reached at sean.brown@military.com. Follow him on Twitter at @seanmclainbrown.