We often acknowledge the sacrifices our military servicemen and women made to serve our country. However, we rarely speak about one risk that follows them long after they leave military service--the vulnerability to identity theft. 
Blake Hall, CEO of ID.me and Airborne Ranger veteran, is working to protect veterans from identity theft. His top reasons why veterans are prime targets for fraud might surprise you.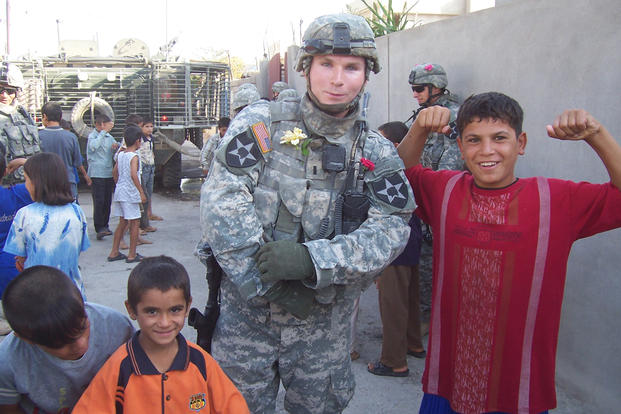 Related: Military at Double the Risk of Identity Theft
Veterans are more than twice as likely to have their identities stolen than American civilians. Why are veterans such prime targets for fraud?
1) Veteran data has been available for purchase on the dark web since 2014.
The military's version of the Equifax breach happened three years ago when a hack of the Office of Personnel Management exposed the social security numbers and security clearance information of 21.5 million individuals--including active duty and former military personnel. Hackers also stole 5.6 million sets of fingerprints. The breach occurred in April 2014, but it went undetected until March 2015, granting hackers more than enough time to share and sell stolen veteran information. 
Because many corporations allow callers to reset access to an online account through knowledge of a name and the last four digits of an SSN, the OPM breach turned America's military and veteran community into easy prey for identity thieves.
2) Veterans are used to sharing their personal identifiable information.
For decades, the Departments of Defense and Veterans Affairs relied on social security numbers to identify service members and military veterans. The civilian equivalent to this practice would be a DMV printing your SSN on your driver's license rather than a new, unique drivers license number for proof of age, base access, retail discounts, healthcare, and air travel, service members and veterans consistently display credentials to strangers that unnecessarily expose their sensitive personal information. For example, veteran social security numbers used to be printed on prescription bottles, dogtags, and mailing labels. In a perverse way, the Equifax breach is a relief because military personnel can hide within the crowd so to speak now that almost every adult American's sensitive information has been compromised.
3) Veterans rely on sensitive documents to prove their veteran status.
When a veteran wants to claim a military discount in-store, they usually have to show a document that proves their military service. In many cases, this means showing a cashier, a total stranger, their DD214--a document that displays the veteran's full name, social security number, address history, date of birth, and service record.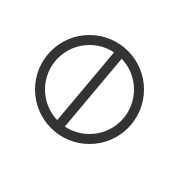 It goes without saying that a veteran should not show their SSN to a stranger to get a free appetizer on Veterans Day. It only takes one dishonest person to take that freely given data and use it to steal a veteran's identity.
What is Being Done to Protect Veterans from Identity Theft
The federal government is taking action in key ways to curb veteran identity theft. DoD and VA are removing social security numbers from documents and IDs that don't need to display them, minimizing the risk of sharing sensitive information with malicious actors. VA will soon issue Veteran ID Cards in compliance with the Veteran Identification Card Act of 2015 introduced by Congressman Vern Buchanan to help veterans safely verify their military service in person without displaying sensitive personal information. Educational resources targeted at Veterans such as VA's More Than a Number and the FTC's Military.Consumer.gov site also provide valuable advice to Veterans.
Through a 2013 grant from the National Institute of Standards and Technology, ID.me implemented a digital ID card, Troop ID, to put service members, Veterans, and their families in control of their own data via a digital account that minimizes the data fields the user is asked to share based on the context of the transaction. No data is shared unless the user explicitly consents to release the minimized data set. Adopted by over 200 retailers and consumer brands, Troop ID empowers America's military families to interact online and to prove their service affiliation in a secure and privacy-enhancing way.
With the launch of Vets.gov, the VA became the first federal agency to adopt the highest online identity proofing and authentication standards as set by the National Institute of Standards and Technology (NIST), an agency of the United States Department of Commerce. VA contracted ID.me to implement an identity proofing process that leveraged possession-based identity verification - moving away from relying solely on static identifiers like SSN and date of birth. 
After OPM and Equifax, we must assume that criminals have access to our most sensitive static identifiers. As a result, the battleground to verify identity online is moving exclusively to possession and biometric based methods. Criminals eventually commit fraud whereas legitimate users accrue a reputation of trust over time. As a result, data points like your phone become important ways to securely identify a person. For example, if you've paid your phone bill on time for seven months, you haven't swapped your SIM card and your phone number hasn't been ported to another device, there is a very high likelihood that the user is the legitimate owner of the identity because it would be very costly for a criminal to fake that tenured reputation.
Identity theft won't disappear overnight. It will take time for DoD, VA, and ID.me to impact the entire veteran population. To speed up that positive trend, organizations can honor Veterans by stopping the practice of allowing knowledge of last four of SSN to reset access to an online account.
Blake Hall is the CEO and Founder of ID.me, the next generation digital identity platform. ID.me provides seamless online identity verification for government, financial services, and healthcare to facilitate access to high value services online and keep them safe from fraud. Hall is an Army Ranger veteran and a graduate of Harvard Business School.