Service members know that life doesn't go on hold while you're deployed. If your financial goals include buying your own home, you can fulfill that goal while you are overseas serving our country. A National Association of Realtors survey found that 51 percent of surveyed service members between 18 and 35 owned homes, whereas their non-military peers had a homeownership rate of 34 percent. Your dream of owning a home can come true while you're serving abroad.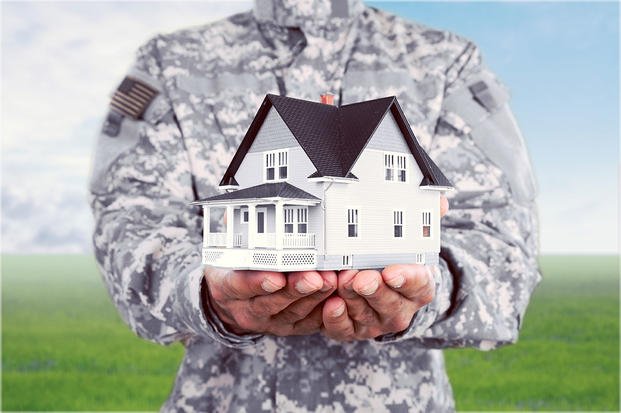 How to Buy a Home from Afar
We'll walk you through the basic steps to purchase your dream home during your deployment.
Narrow Down the Neighborhood

Let the internet do the heavy lifting as you decide on your new neighborhood. Check out the city's website for basic information like school ratings, parks, events, activities and property taxes. You can use a street-view map like Google Earth to see recent images of the area and exterior shots of the homes you like. This research will help you figure out what your budget should be and what the essential elements are for you and your family. It will also help you weed out areas that don't meet your needs. We recommend researching a couple of zip codes for easy comparison.

Hire an Expert

A local real estate agent can be your boots on the ground as you search for your new home. You will also want to seek out an agent who understands the relocation and home-buying process for military personnel. Some realtors choose to earn a Military Relocation Certification from the National Association of Realtors. Agents with this certification understand common issues facing current and former military members, and they're familiar with the programs and benefits for which military members qualify. Hiring a real estate agent may also help you be the first to know when houses go on the market.

Tour Homes on Video

Employ your spouse, family member or a friend to attend viewings of your top-choice houses. This representative can measure rooms, drive around the neighborhood and tell you any other specifics that your internet research did not uncover. Get creative: explore the home alongside your friend or family member using video chat.

Exercise A Power of Attorney

Speak to a lawyer about using a power of attorney, which is a legal document signed by one person granting another person the power to represent the signer in signing papers, title documents, contracts and other activities. If you can't be at closing, the person you have selected (like your spouse, for instance) can represent you under the power of attorney. If you are getting a VA loan, there may be additional hoops to jump through, such as an occupancy requirement. Your spouse may be able to fulfill the occupancy requirements for you, or you can file for an extension.

Use Snail Mail if Necessary

If you are single and don't have family or friends in the area who can sign for you under a power of attorney, your realtor may need to mail the documents for you to sign. This isn't ideal, as shipping the documents can extend the buying process significantly. Your mortgage company will let you know beforehand what their process is.

Enjoy the Benefits

One huge perk of homeownership is the tax benefits that come along with it. If your move is the result of a military relocation, you may be able to claim unreimbursed moving expenses as a tax deduction. With a VA loan, you may also be able to claim the interest paid as a deduction. Work with your real estate agent and tax professional to identify applicable benefits and perks.
Buying a home is an exciting milestone, and one that deployed military members can achieve. Homeownership is a step towards putting down roots and belonging to a local community. The buying process may feel complicated (even on a good day), but your own home will be a haven for your family while you are away, and a joyful place to return to when you come back.
Phil Karp, 25-year real estate industry veteran, is head of Brokerage Services at Owners.com, where the process of buying and selling your home is made simple. Phil is based in Atlanta and enjoys offering tips to military who are looking to buy a home while overseas. In his downtime, he chases his passion for auto racing in the Greater Atlanta area.