When the Mega Millions and Powerball multi-state lotteries reaching boggling prize levels you might start wondering -- what happens if I'm the winner?
Many military members, like the rest of us, spend time imagining what they'd do with a windfall of that size. Others might be concerned with the old urban legend that winning a jackpot means you get the boot from the armed forces.
Read: Play the Lottery: 3 Things Military Want to Know
Even though the subject doesn't come up that often, military members have won lottery jackpots in the past. In 2016, a Coast Guard officer picked up a cool million in a Powerball drawing. A soldier from Fort Bragg won $2 million that same year. The next year, another soldier won $5 million with a scratch-off ticket.
You can't win if you don't play. But if you're in the military and win, what happens next?
One would hope those troops all went to a real financial adviser in a hurry, rather than spend half of it on new cars, energy drinks and Skoal, and then wasting the rest of it.
But did they have to get out of the military, as the urban legend suggests? Nope, no one really does. But it's an option, one the government would very much prefer that such winners take.
There's nothing in an enlistment contract that says you have to leave the military if you come into a large sum of money, but there is a clause that allows for service members to request a discharge under "unique circumstances."
No matter how one comes across a large sum of money, be it lottery winnings, inheritance or buried treasure, they can request a voluntary separation. In the Navy, this would be under "Separation by Reason of Best Interest of the Service." The Air Force has any number of provisions for leaving the service early; most of them include "the best interest of the Air Force." For the Army, it's a matter of "unusual situations" -- and, of course, the "best interests of the Army."
While your chosen branch of service isn't supposed to give you the boot for getting lucky, it can (and does) happen. For those newly minted millionaires who want to stay in, however, it's still an option.
Back to the three military members mentioned earlier: When then-Lt. Andrew Norberg won $1 million while stationed at the Coast Guard Academy, the 29-year-old used the money on his house and his fiancee. Two years later, he became the commander of the Cutter Richard Snyder.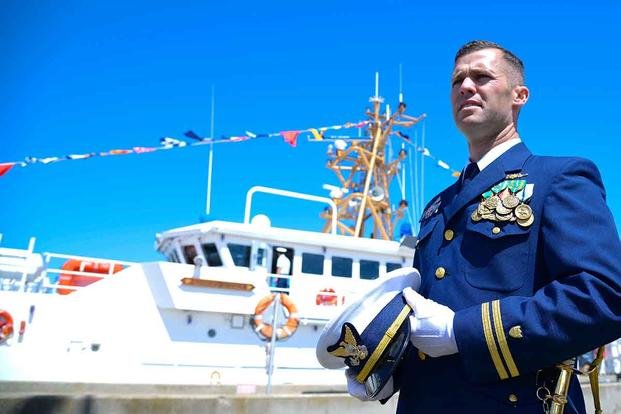 When Sgt. 1st Class Misty Bowman won $2.5 million in the Georgia State Lottery, she stayed green until retirement. The other soldier who won chose to get out of the military.
To all those aspiring military member-lottery winners out there, you don't have to give up the uniform if you don't want to do so. You can now afford the best lawyer to fight to stay in.
But you will still have to pay your taxes. Just be sure to find a really great accountant to minimize those taxes. You can afford that now, too.
-- Blake Stilwell can be reached at blake.stilwell@military.com. He can also be found on Twitter @blakestilwell or on Facebook.
Want to Learn More About Military Life?
Whether you're thinking of joining the military, looking for post-military careers or keeping up with military life and benefits, Military.com has you covered. Subscribe to Military.com to have military news, updates and resources delivered directly to your inbox.