Even America's finest need a helping hand now and then. And while we're good at following orders (especially lockdown orders), many of us are still anxious to be part of the families we've built through veteran organizations, to offer ourselves in service to others in need and to keep up with the promises we've made to ourselves, our families and our communities.
This country's top veteran organizations can't just stop operating because of a virus. And for some veterans, the help the services offer can literally mean the difference between life and death. So when COVID-19 forced even the bravest among us to stay home, those nonprofits improvised, adapted and overcame.
Here's how they're keeping their programs going -- and how you can get involved.
Wounded Warrior Project
Before COVID-19, Wounded Warrior Project's (WWP) programming was almost entirely face-to-face, running about 20 events a day that brought people together. As social distancing became the norm, WWP had to get creative to reach its veterans, officials there said.
"Innovation has always been at the core of what we do," says WWP Chief Program Officer Jen Silva. "We've been able to innovate pretty easily to make sure we still connect with the veterans and families we serve."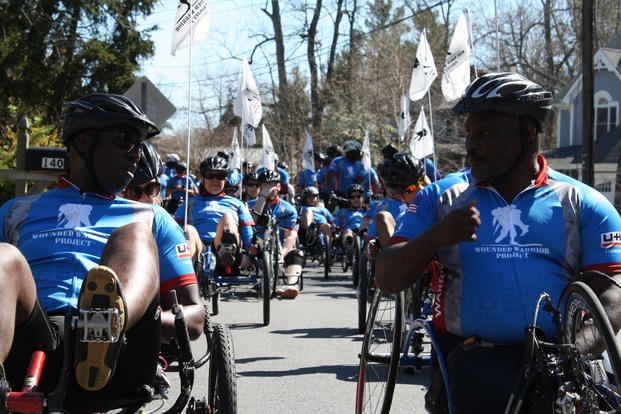 Wounded Warrior Project is one of the largest nonprofits geared toward veterans and it shows, even when restricted by social distancing. WWP volunteers are currently working on Operation Check-In, reaching out to 20,000 post-9/11 veterans per month to check in on how they're weathering the pandemic. The project also informs veterans about WWP programs that could help their unique situations.
"We are also offering lots of virtual programming," says Silva. "Peer support groups are virtual now, we are starting to help overexposed couples try different relationship therapies that used to be face-to-face but are now entirely virtual and we're doing a lot of great physical health programs now as well."
For physical fitness, Wounded Warrior Project offers coaching and expertise on diet and exercise, now offered completely by phone. The training regimen goes in depth on everything veterans need to live healthier, more active lives. For mental health, veterans can still apply for free intensive PTSD therapies all over the country, through WWP's Warrior Care Network.
And, of course, there's WWP Talk, a weekly phone call service which offers a free mental health support line for any veteran anywhere.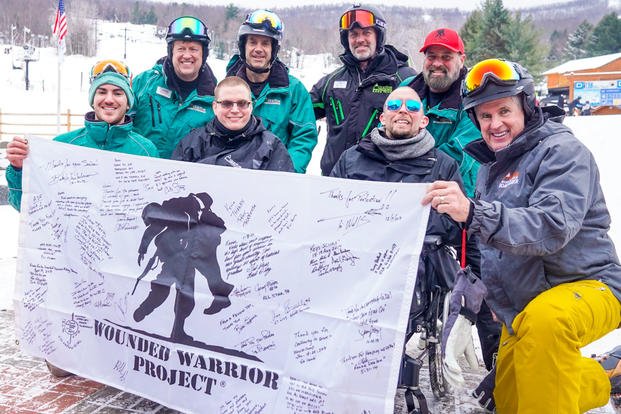 On top of moving its therapeutic programs to the virtual space, Wounded Warrior Project also pledged to raise $10 million for veterans affected financially by the COVID-19 pandemic and challenged American corporations to help by matching funds.
"Right now one of our biggest concerns is mandated physical distancing," says Silva. "We are very engaged with warriors who are isolated. We are seeing an uptick in calls from isolated veterans, and we are trying to answer that need with all of the different virtual media out there."
To get involved with WWP, register at the Wounded Warrior Project website.
Team RWB
Team RWB's mission is "to enrich the lives of America's veterans by connecting them to their community through physical and social activity." In the age of Coronavirus isolation, that might seem like a monumental challenge, but it's one Team RWB is rising to with a number of programs.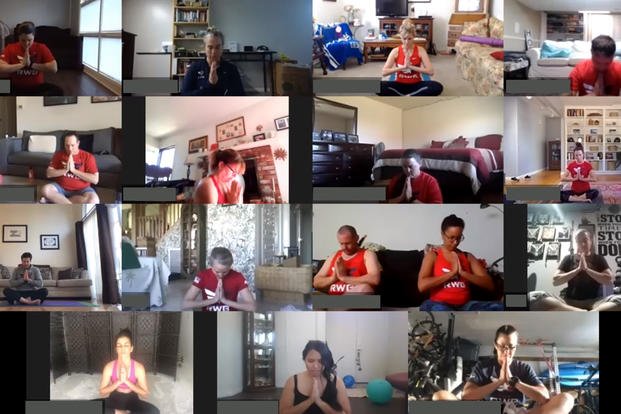 "We have tens of thousands of events that happen annually across our 200 chapters," says Bana Miller, Team RWB's Chief Marketing Officer. "In 2019 we had 35,000 events happen across the country. But luckily for us, in the Fall of 2019, we released our app and we started pushing virtual events last year."
In that app you can create a profile, add your zip code and find local Team RWB events in your area. While it does show future in-person events in the app, there are none happening soon. Team RWB pivoted to virtual very quickly when the pandemic lockdown started.
"We ramped up our online events," says Miller. "We have chapters leading events like yoga practices and virtual coffee hours, we are encouraging people to donate blood in their communities, and then we have the Quarantine Crusher campaign."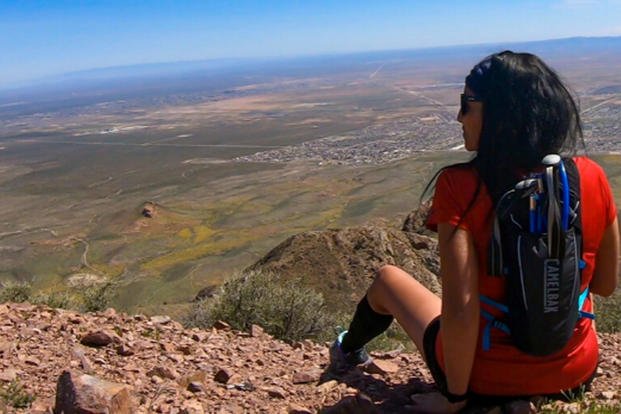 The Quarantine Crusher is Team RWB's daily go-to hub for ways to keep fit and healthy -- and help inspire others to do the same -- while the quarantine keeps everyone apart. And since isolation can be an incredibly stressful time for veterans, Team RWB has mental health in mind too.
"Physical and mental health are definitely linked," Miller says. "We're encouraging people to check in with their battle buddies, hosting daily meditation and live fitness classes via the app, along with posting workout guides and emotional health resources."
You can register for Team RWB on the Team RWB app or at the Team RWB website.
Institute for Veterans and Military Families
Syracuse University's IVMF has moved one of its premier training opportunities for veterans entirely online.
Onward to Opportunity is a free career training and professional certification program for transitioning service members, veterans and military spouses. It's now moved entirely virtual so that its students can maintain their progress in the program during the COVID-19 shutdown.
The O2O program is usually available through 19 different military bases and online but will now be entirely virtual during the 2020 quarantine. Onward to Opportunity trains transitioning personnel for 40 different career fields, as well as the soft skills needed for working in a civilian workplace.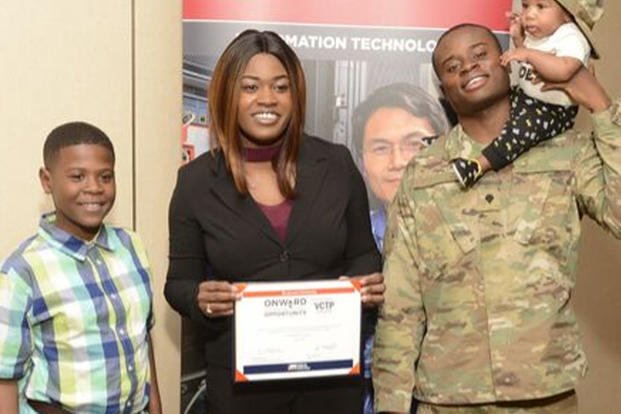 Established in 2015 as a means of addressing what was then a 16% veteran unemployment rate, the program has trained some 12,000 students. With more military families forced to grapple with family-related issues, such as children being out of school, the IVMF is also using the online model to make learning at home more adaptable to the changing home environment.
"We've also relaxed course requirements for the time being," Michael Schoeneck, National Program Director of Onward to Opportunity, said in a statement. "There are a lot of people at home now with kids. We're sensitive to that, but we also maintain a high level of delivery."
Some 200,000 service members separate from the military every year, and even with the sudden onset of the Coronavirus crisis, that number isn't likely to change. These veterans and their families will still need the support and training offered by the IVMF .
"It's important for O2O to remain operational, especially with so many questions about the type of economy transitioning service members and their families will enter," Mike Bianchi, Senior Director of Education and Career Training at IVMF wrote. "O2O's transition to online delivery enables participants to connect with Hire Heroes USA, which has a portfolio of over 850 national employers who are actively hiring. O2O has strong job placement results with 72% of graduates getting placed following the program."
For more information, visit ivmf.syracuse.edu and follow the IVMF on Facebook, Twitter and Instagram.
TAPS -- Tragedy Assistance Program for Survivors
TAPS has been helping America's military families for more than two decades, providing peer-based emotional support for any grieving family member who lost a military member. TAPS' casework is designed to compliment the assistance offered by the government to ensure families needs are met quickly and efficiently. Moreover, their work isn't simply done at some point, TAPS is there for military families for as long as they need.
One of TAPS most enduring programs is virtual and always has been: a 24-7 helpline that has been answered continuously since October of 1994 by a peer -- another survivor of a military loss. These peers know what grieving families are going through and can provide the emotional support only a peer can.
"We're going to be continuing our relationships with survivors as we go forward," says TAPS President and Founder Bonnie Carroll. "Our families are spread out all across America, and a lot of our contacts were virtual already. We reach out over the phone and by video chats. Our general support group has been meeting online on Tuesday nights at 9 o'clock for 26 years."
TAPS has a number of different support groups for different kinds of loss that have been meeting virtually for a long time. Since its founding TAPS has added in-person support seminars across the country, but in the wake of the COVID-19 pandemic they shifted those meetings to virtual platforms. TAPS will even plans to pivot its big Memorial Day Survivor Seminar to a virtual format.
"It's a huge event with tens of thousands of people," says Carroll. "But not everyone is able to make it. Now it's open to everybody. We have unlimited capacity for everyone to join together virtually."
Much of what TAPS has done over the years was bring people from disparate parts of the country together, united in the memory of their loved ones. Usually, that has been in a virtual format due to the distance between the families.
"Folks just want to know that they're not alone in their grief," Carroll says. "They want to know they're part of a community that recognizes them and cares about them."
For more information about TAPS and its COVID-specific programs, visit TAPS.org/COVID.
The Mission Continues
Until further guidance comes from the Centers for Disease Control and Prevention, The Mission Continues will halt its in-person gatherings, officials there said. All of TMC's programs are structured in cohorts, and much of their training programs that were once conducted through a combination of group work, either online or in-person, have transitioned to an entirely digital format wherever possible.
The COVID-19 quarantine has not stopped their efforts one bit, they said.
"We do not exclusively rely on in-person content delivery for our programs," says Laura L'Esperence, The Mission Continues' Senior Vice President of External Affairs. "We are prepared to temporarily shift to digital delivery for upcoming cohorts to ensure veterans are given the opportunity to build new skills and feel empowered to continue to serve their communities -- even during this period of physical distancing."
In the meantime, the Mission Continues is working to add capacity to underserved and under-resourced communities in which they serve. For the individual members of TMC programs, they are working on anticipating challenges associated with managing the effects of self-isolation, including hosting online social events and using network-wide "buddy checks" to ensure no one is harmed by long periods of isolation.
To learn more about the Mission Continues or find a program close to you, visit the Mission Continues online.
-- Blake Stilwell can be reached at blake.stilwell@military.com. He can also be found on Twitter @blakestilwell or on Facebook.
Want to Know More About Veteran Jobs?
Be sure to get the latest news about post-military careers as well as critical info about veteran jobs and all the benefits of service. Subscribe to Military.com and receive customized updates delivered straight to your inbox.