Cary Reichbach had a rough time transitioning to the civilian world after his life in the Army. As a police officer in Miami Beach in 1978, he was overwhelmed by the violent crime on the streets at the time.
"You remember the movie 'Scarface?'" he asks. "That was actually happening. Fidel Castro cleaned out his jails of violent criminals and sent them all to South Florida."
Still, becoming a cop in Miami was a natural fit for a former military police officer, a job he held for three and a half years on active duty, and another five in the Reserve. Even dealing with the violence on the streets was a natural move. But when the rush of combat died down in Miami, Reichbach began to feel distraught and restless for the first time.
"It was a huge problem for me, with depression and anxiety and all the other stuff that comes along with feeling very lost," Reichbach says.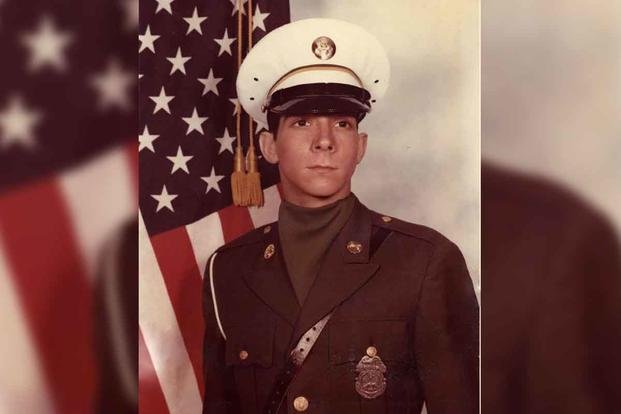 The lost feeling is what spurred him to seek answers. Through extensive study and self-reflection, Reichbach developed a program that helped get him through his post-traumatic stress. And it wasn't long before he started a program to help others: Grey Team.
Grey Team is a Boca Raton, Florida-based nonprofit that provides personalized programs for veterans looking to manage or recover from PTSD, traumatic brain injury (TBI), self-medication and isolation.
Much of what Grey Team offers veterans comes from Reichbach's search for what worked for him.
Back then, the Department of Veterans Affairs didn't have the kinds of extensive post-traumatic stress disorder treatment regimens it does today. So Reichbach had to work his own way out of it or things would just have gotten worse.
"I had several friends who committed suicide because they weren't able to deal with not having that kind of outlet anymore," he says. "I needed that adrenaline rush of combat and firefights and didn't have it. It was very uncomfortable for me."
But he didn't take his own life. Instead he spent a lot of time experimenting with treatments and self-care to discover what worked and what didn't work for himself. His experimentation was extensive because PTSD can manifest in many different ways.
"I don't separate the mental and the physical, and I don't understand how anyone does," Reichbach says. "I experiment a lot with sensory deprivation chambers, yoga, meditation, cryotherapy, hyperbaric oxygen therapy, photobiomodulation -- all kinds of things."
The possibilities are limitless. Today, Grey Team offers one-on-one personal training, infrared detoxification, low-level laser therapy, acupuncture for pain relief, 3D body scanning and community safe-spaces. It's all in the name of ending PTSD-related suicide.
"There's no boot camp for becoming a civilian again," says Reichbach. "The military can put you into a 16-week indoctrination program to turn you into a warrior that runs toward the sound of gunfire, but there's no program to take that warrior back and turn them into a civilian."
The veteran community is still very important to Reichbach, even though he's been out of the military for some 40 years.
"So many guys have come to me, so many young kids, telling me they're lost," he says. "'I can't go to college, they don't understand me, I don't belong anywhere.'"
His son is now in the Army and lives under circumstances very similar to his dad's way back when.
"Seeing my son in that situation really drove me to get some answers," Reichbach says. "It's not one size fits all; there is no such thing as 'the cure.' What you can say is that everybody has individual triggers and individual problems, and they need to have a program custom designed for their specific issues."
It usually starts with personal training and then a nutrition plan, because Reichbach believes that mind and body are connected. Then, Grey Team will help develop a treatment plan based on individual injuries and individual needs -- even if those needs are $40,000 worth of hyperbaric chamber time.
"It's a 90-day protocol, and no veteran ever pays any of these costs," says Reichbach. "But it's also a big family of support. Everybody supports everyone else, whether it's our Sunday ruck march or a yoga class."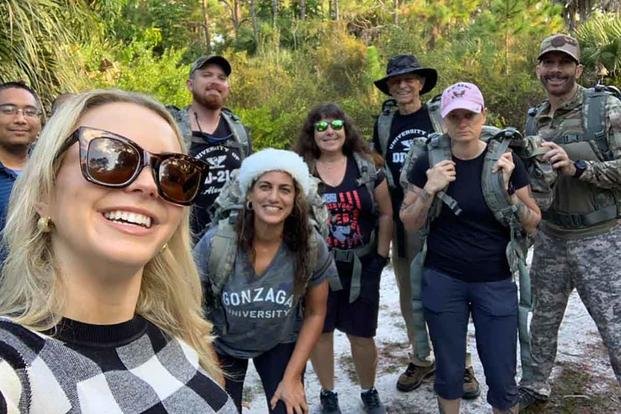 Veterans of all ages, genders and eras are welcome at Grey Team. And vets who aren't in the Boca Raton area are still welcome to call and find out what Grey Team can offer them from a distance, depending on their needs.
"If someone can finish our protocol from Arkansas, we're going to make sure they can," Reichbach says. "Anyone should call and see what their options are -- you never know if you don't call."
To learn more about Grey Team or donate to the cause, visit GreyTeam.org. To see what Grey Team programs might work for you, visit its contact page.
-- Blake Stilwell can be reached at blake.stilwell@military.com. He can also be found on Twitter @blakestilwell or on Facebook.
Want to Learn More About Military Life?
Whether you're thinking of joining the military, looking for post-military careers or keeping up with military life and benefits, Military.com has you covered. Subscribe to Military.com to have military news, updates and resources delivered directly to your inbox.