When we think of veterans, we tend to separate them by era: World War II, Korea, Vietnam, Desert Storm and Post-9/11 are the most common.
But there are many problems with this.
Those eras simply don't cover everyone who served. Someone who spent all their time in the military during the late 1970s and early 1980s is neither Vietnam-era nor Desert Storm-era.
And there are achievements in the military that are deserving of a medal -- or at the very least, a ribbon. Here are a few awards and decorations we could revive or create that would help fill those gaps.
11. Deployment Medal
This one is for the poor troops who somehow ended up deployed for most of their careers. This isn't an award for time spent in Germany or South Korea. It is for hard time in the Middle East. Service members, especially in the Army between 2006 and 2015, were sent on an average of three deployments during their enlistments, even if that enlistment was just four years.
With more than half a million troops deployed in that time with three or more deployments at an average time of 7.7 months, they brought great credit upon themselves and the United States military.
10. New Uniform Ribbon
Since 2001, every branch of the military has seen some sort of uniform change, usually in the form of their work uniform. There are people wearing Operational Camouflage Pattern uniforms today who went to basic training wearing Battle Dress Uniforms. Some people reading this don't even know what BDUs are.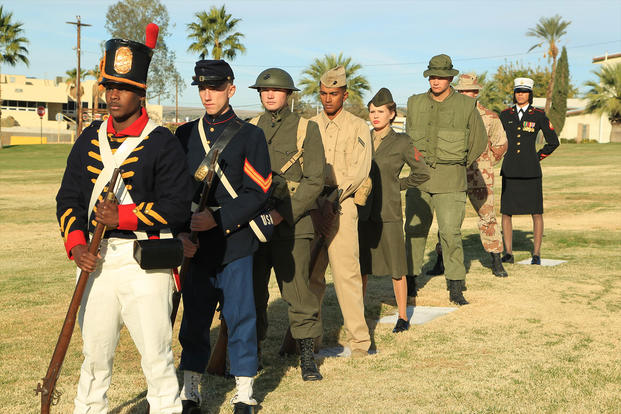 We propose a ribbon for every iteration of camouflage a service member had to purchase, learn to wear and quickly discard, with a "U" device for every subsequent uniform change.
9. Coast Guardsman's Medal
Unlike the Airman's Medal, Soldier's Medal, Navy and Marine Corps Medal, or even the Coast Guard Medal, the proposed Coast Guardsman's Medal would be an individual award to Coasties who leave the Coast Guard for another branch and have to endure the constant jokes about how the service isn't a real branch of the military.
8. Certificate of Merit Ribbon
This is for the soldiers, sailors, airmen, Marines, and Coast Guardsmen who come in to work on time and do their jobs to the best of their abilities. But because they're never put in an extreme situation where they need to rise to the occasion, all they ever seem to get is a certificate.
Or a coin.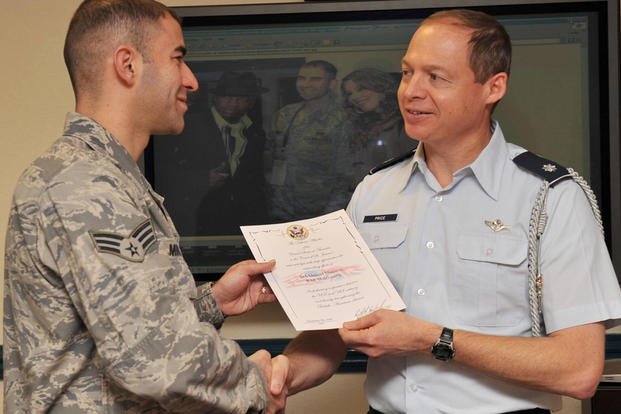 Each subsequent Certificate Ribbon comes with an "OK" device, noted in bronze, silver or gold.
7. Specially Meritorious Service Medal
The SMSM was originally a Spanish-American War-era medal awarded for great achievements not related to combat. This would be an excellent replacement award for officers to write for themselves, instead of writing their own Bronze Star, despite a lack of heroic or meritorious achievement or service.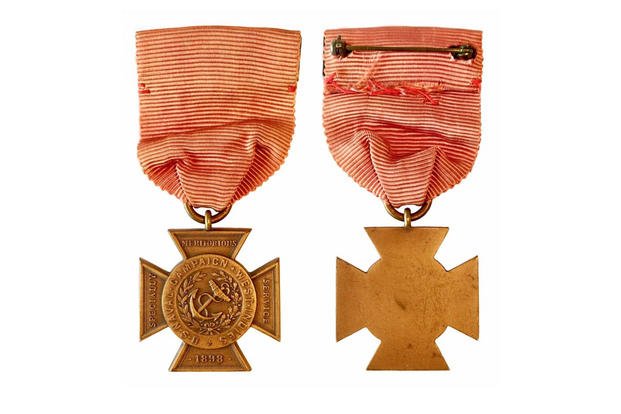 A Specially Meritorious Service Medal would alleviate animosity toward those officers from their junior enlisted troops who always find out.
6. Iraq-Afghanistan Occupation Medal
After nearly 20 years of constant war, the U.S. military is still handing out Afghanistan Campaign Medals, as if the war is a campaign that has things like tangible goals.
Meanwhile, U.S. troops in Iraq aren't even fighting the Islamic State anymore. They're pretty much just hanging around, waiting for the Iran situation to implode. Iraq doesn't want them there, and American politicians won't let them leave.
Every subsequent deployment to Iraq, Afghanistan or someplace nearby would qualify for a green weenie device.
5. Fidelity Medal
This is a Revolutionary War-era medal that was awarded to the New York State Militiamen who captured Maj. John André, the British officer who helped Benedict Arnold defect. Originally given to just three men, the back of the medal bore the inscription "Amor Patriæ Vincit," or "The Love of Country Conquers."
A Fidelity Medal would automatically be awarded to anyone with more than one deployment who re-enlists, knowing full well he or she will soon be awarded a green weenie device for their Iraq-Afghanistan Occupation Medal.
4. Cold War Victory Medal
This one is actually a big deal. It's such a big deal that it's already been designed and approved by the National Guard and is awarded in Louisiana and Texas and worn as a ribbon in Alaska. Cold War veterans were originally supposed to get just a certificate, despite spending decades believing they would be the first to die in World War III.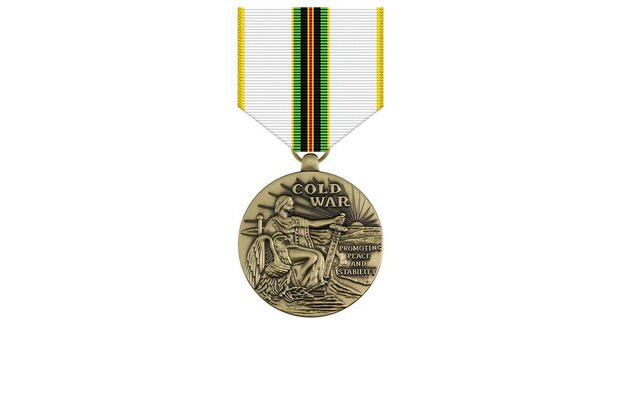 Basically, if a service member was honorably discharged from the end of 1945 through the fall of the Soviet Union in 1991, they're eligible to wear this award. If you're a Cold War veteran and not in one of those three states, you can get your Cold War Victory Certificate from Army Human Resources.
3. Draft Medal
Even though the last drafted service member retired in 2014, it would be fitting to retroactively award service members who received the ultimate in "voluntold" assignments and opted to stay in the military despite entering against their will.
Draftees didn't get to choose their military occupation or branch of service. Ralph Rigby, the last drafted service member, had his own business before getting drafted. So a draft notice wasn't just about Vietnam, it could upend your whole life.
2. Drug War Service Medal
Along with the unrecognized Cold War veterans, there's a growing movement to issue a medal honoring the veterans who served in the Drug War. Even though that war is not going well for the United States, it's not for a lack of trying.
Since President Richard Nixon declared the War on Drugs in 1971, 10 state National Guards have awarded counternarcotics ribbons or medals. So has the Civil Air Patrol. Counternarcotics is a risky business, and it's only getting worse.
1. Balkans Medal
There are a couple of medals for actions in the 1990s conflict in the Balkans. Some service members were awarded the Armed Forces Expeditionary Medal; others got the Kosovo Campaign. But most received a NATO award.
Sure, it was a NATO action, but so is the war in Afghanistan, and Afghanistan vets who weren't even born when the U.S. invaded have one. The American intervention in Bosnia was a solidly planned, well-executed mission with goals that were achieved, and it was topped off with a peace treaty.
That deserves a medal all to itself.
-- Blake Stilwell can be reached at blake.stilwell@military.com.
Want to Learn More About Military Life?
Whether you're thinking of joining the military, looking for fitness and basic training tips, or keeping up with military life and benefits, Military.com has you covered. Subscribe to Military.com to have military news, updates and resources delivered directly to your inbox.