The 101st Airborne Division (Air Assault) just became the first unit to start fielding the Army's new M17 Modular Handgun System.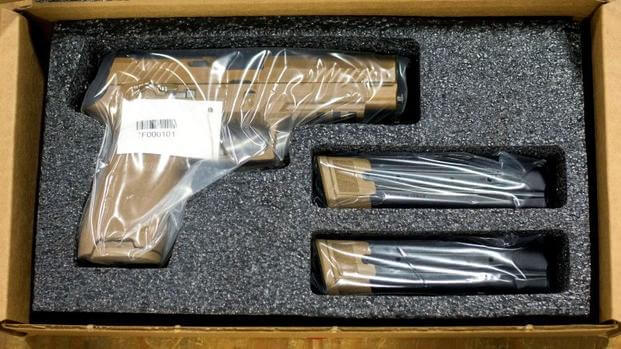 The Fort Campbell, Kentucky-based unit, received more than 2,000 compact and full-size versions of the Sig Sauer 9mm MHS in mid-November and began inspecting and test-firing them Nov. 27-28.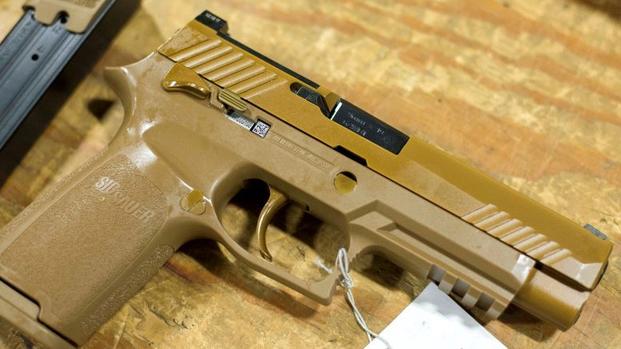 "It is an easy, smooth-firing weapon," Maj. Gen. Andrew P. Poppas, the 101st Airborne's AASLT commander, said in a 101st press release.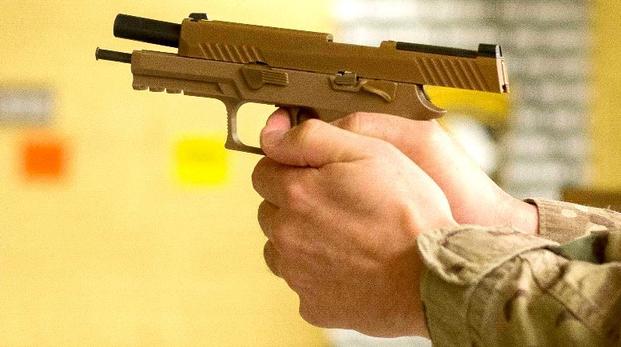 Poppas was among about 25 soldiers that fired the new MHS at the 5th Special Forces Group (Airborne) indoor range after receiving preliminary marksmanship instruction the day prior.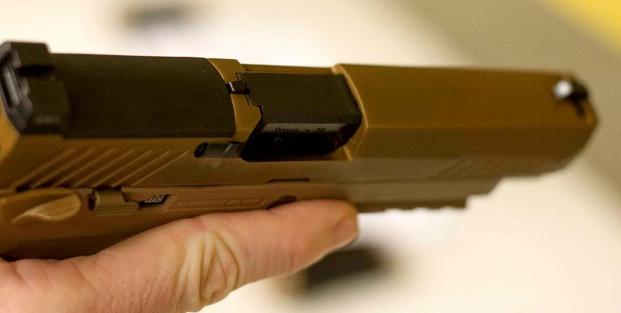 Sgt. Matthew J. Marsh, a soldier with 1st Brigade Combat Team said "the pistol felt natural in my hand."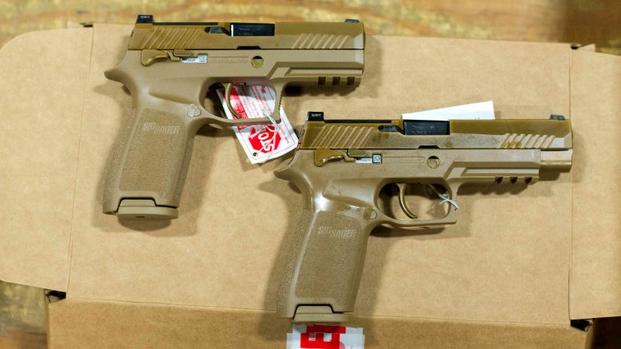 "I never thought I would be one of the first ones to field a new piece of [Army] equipment," said Marsh.  "It is a tremendous honor for my battalion and brigade, this division and me."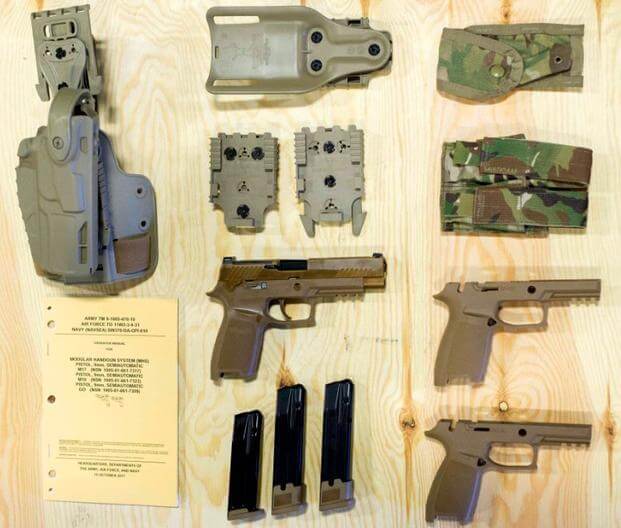 The Army awarded Sig Sauer a contract worth up to $580 million Jan. 19. Sig Sauer beat out Glock Inc., FN America and Beretta USA, maker of the current M9 9mm service pistol, in the competition for the Modular Handgun System, or MHS, program.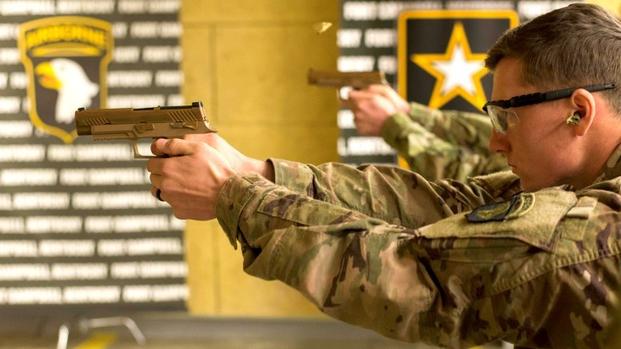 The 10-year agreement calls for Sig to supply the Army with full-size M17 and compact M18 versions of its 9mm pistol.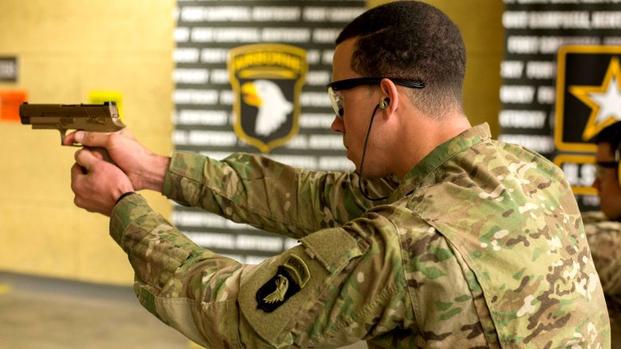 Miliary.com posted a story yesterday about how the Army now plans to field the MHS down to the team-leader level, a significant change from in the sidearm policy that governed the M9. The M17 replaces the M9 pistol, the standard Army sidearm since 1986.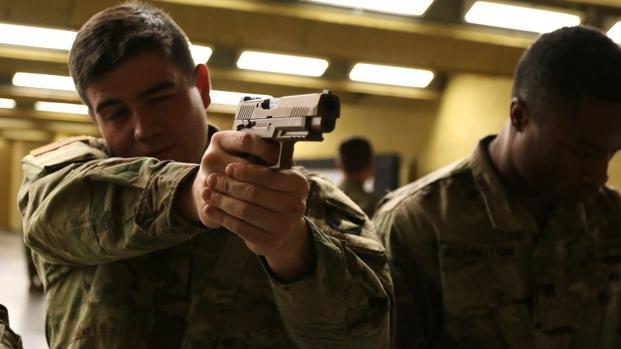 "That's pretty dated technology," said Lt. Col. Steven Power, Project Manager Soldier Weapons, individual weapons product manager.  "The specific performance improvements from MHS over the M9 include better accuracy, tighter dispersion, and better ergonomics, which combined result in a far more lethal pistol."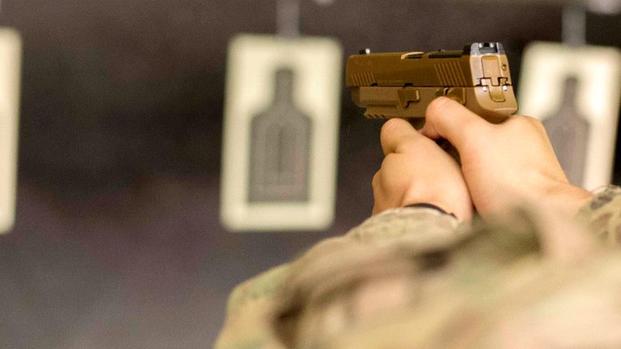 The new handguns also have an external safety, self-illuminating sights for low-light conditions, an integrated rail for attaching enablers and an Army standard suppressor conversion kit to attach an acoustic/flash suppressor. They also come with a new holster system.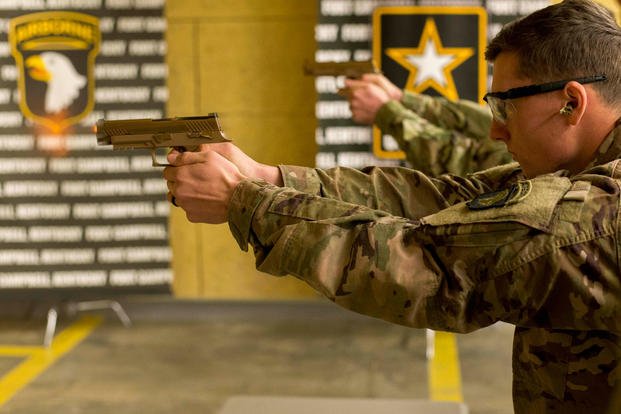 "The world has changed since the strength and resilience of this division was forged during the maelstrom of World War II," said Poppas.  "In order to maintain our decisive edge, we must continue to outpace our potential adversaries with more lethal capabilities, from the Modular Handgun System we fielded today to the innovative and adaptive air assault concepts, equipment and training the 101st continues to perfect."