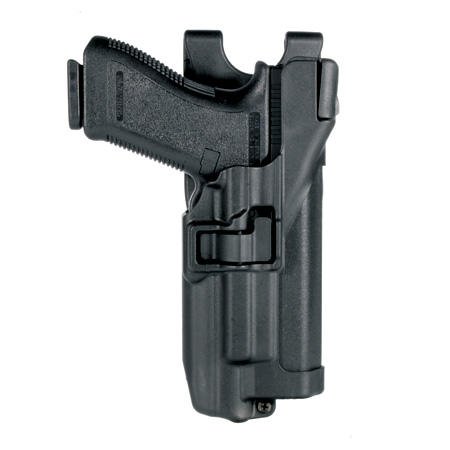 I spoke with a fellow Teammate of mine, Tor Anderson yesterday afternoon.  Tor is one of the good guys for sure, and he's been working at Blackhawk for a while.  He asked me to get the word out on Blackhawk's SERPA replacement program.  Good on them for deciding to replace all these units.  I think this will impact a lot of LEO's out there more than US Mil.
He also told me that they are making efforts to increase manufacturing efforts in the USA.  Good news.  I'm a realist and understand that some things just can't be made in the US and be competitive in the market place. However, it's good to see BH making gear in the US.
He also mentioned a new "think tank" of sorts, and I'm looking forward to hearing more about that in the future. The proof is in the Kit though, and we'll have to see if they drive some innovation where gear is concerned.
Brandon out.
All SERPA Level 3 Light Bearing Duty Holster users: please review the attached/following safety notification and the Q & A document.
BLACKHAWK! has issued a product safety notice regarding the SERPA Level 3 Light Bearing Duty Holster. The notice refers to isolated cases of the holster breaking away from its jacket slot (the interface between holster and belt) due to inserts pulling out of the holster. The causes for this problem have been identified and addressed. Anyone with this specific holster should follow the instructions on the safety notification, and are encouraged to take advantage of our Replacement Program. BLACKHAWK! is committed to the safety and satisfaction of our customers.
More on their site below....