I'm not going to try to pretend that I didn't already love Kifaru before I linked up with them at SHOT this year. I'd been enjoying my Kifaru ZXR rucksack since I took it on my last deployment to Iraq and got some good use out of it while out on patrol with a LRS unit. These packs will set you back a few dollars but they are like the Rolls Royce of rucksacks and come with a lifetime warranty. When I spoke with Mel from Kifaru he was more than happy to show me some of their latest offerings.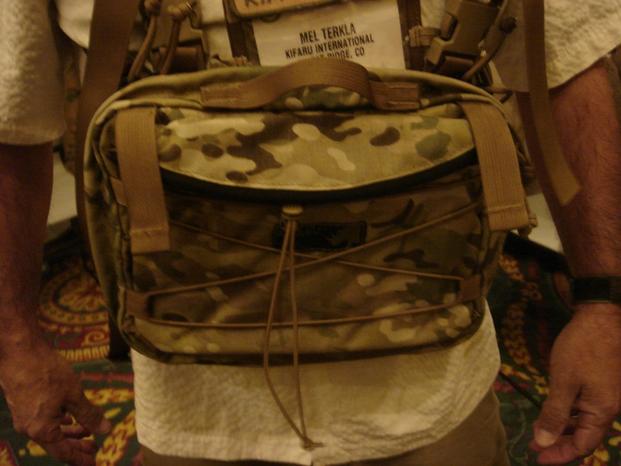 Here is the new Koala Lite which I can see being used my Law Enforcement and Rescue Teams who may find it impractical to carry a side arm on their hip or in a drop leg holster. From Kifaru: "After lots of requests for a lighter and simpler Koala without all the PALS webbing, we have come up with a solution to meet those requirements. Our Koala Lite is made with 500d Cordura, and is without any PALS webbing. The foundation is the pistol compartment, which is the same size as on our Koala, but without the slot pocket. We kept the padding and still believe the Velcro backing for a holster is a better solution for keeping the handgun secure."
[caption id="attachment_14956" align="aligncenter" width="574" caption="Stuff Sack!"]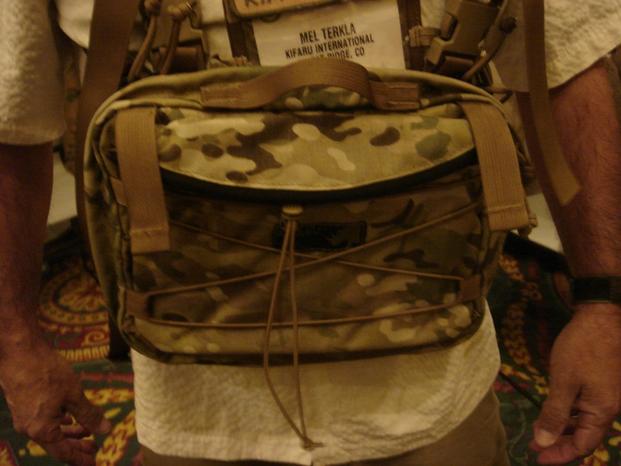 These guys know their rucks. When I mentioned to Mel that the problem with stuff sacks for sleeping bags and such is that they form up into a ball and leave a lot of empty space underneath them, he showed me how their compression bags work to fill those voids in the bottom of your ruck.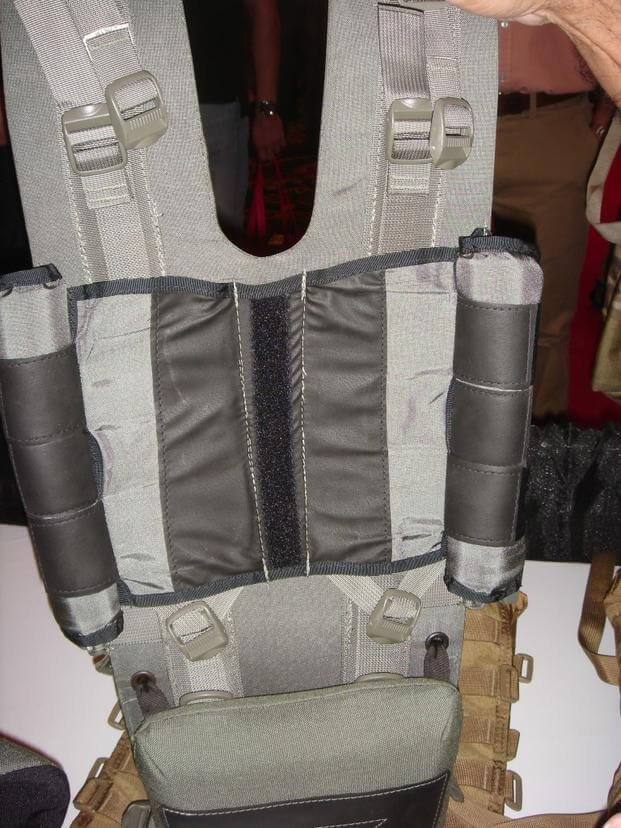 The Armor Grip frame in all Generation II Kifaru packs allows these rucks to be worn with or without body armor. As you can see above, the padding can be rolled out of the way and stowed so that the rear trauma plate is basically "hugged" by the rucksack. With the kind of mountainous terrain that soldiers are negotiating today in Afghanistan, this is the type of ruck I would want to carry to have the added versatility of going light or with body armor, and stay fairly comfortable either way.
Kit Up! contributor Jack Murphy is a former Ranger, Special Forces Soldier and is the author of the military thriller Reflexive Fire.