Polaris Industries recently debuted a new all terrain vehicle for expeditionary forces.
The defense unit of the Medina, Minnesota-based maker of ATVs, snowmobiles and motorcycles unveiled the new MRZR turbo diesel, or MRZR-D, last week at the 2016 Special Operations Forces Industry Conference (SOFIC), in Tampa.
The four-wheel vehicle can be configured to various passenger configurations (two-, four- and six-person), transported by V-22 Osprey tilt-rotor aircraft and powered by diesel or JP8, the jet fuel widely used by the U.S. military and other armed forces around the world.
"The new turbo diesel powertrain is significant in reducing the logistics burden for select U.S. services and many foreign militaries that have strict requirements for diesel fuel," Jed Leonard, senior manager at Polaris Defense, said in a statement.
The company made the modifications to its MRZR lineup of vehicles in response to feedback from U.S. Special Operations Command, according to Brendon Reedy, an acquisition program manager at the command.
"We suggested changes to improve sightlines and ergonomics which were incorporated," Reedy said in the statement. "It's nice to see commercial companies such as Polaris continue to invest in the Defense industry and we're happy those investments have resulted in a turbo-diesel MRZR."
Other branches of service are familiar with the family of vehicles. For example, hundreds of U.S. Army paratroopers from the 82nd Airborne Division plan to jump in to Poland next month in part to test how quickly they can move their MRZR all-terrain vehicles out of the drop zone.
Below are more photos of the turbo diesel version of the ATV.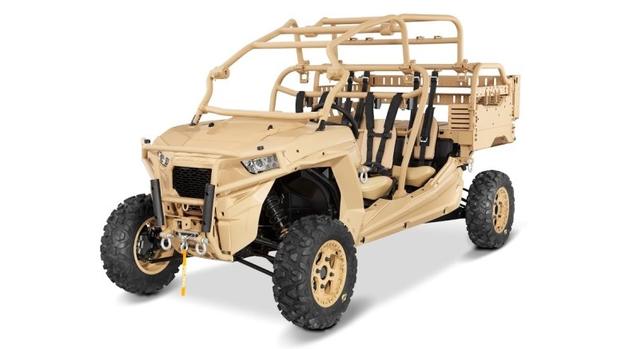 (Image courtesy Polaris)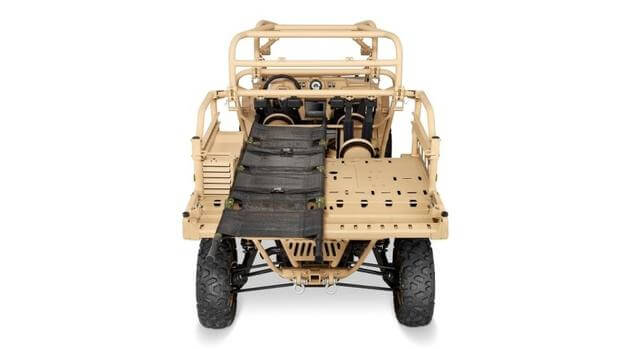 (Image courtesy Polaris)