The U.S. Air Force has based the iconic Cold War-era B-52 Stratofortress bomber in the Middle East for the first time since the Gulf War, the service said.
The long-range heavy bomber aircraft flew from Barksdale Air Force Base in Louisiana and arrived Saturday at the Al Udeid Air Base in Qatar to conduct missions as part of the U.S.-led campaign against the Islamic State, according to a press release from Lt. Col. Chris Karns, a spokesman for U.S. Air Forces Central Command.
The stationing of the Boeing Co.-made aircraft in the Middle East marks the first time the service has based the aircraft in the region in a quarter century -- since Operation Desert Storm against Iraq in the early 1990s, the release states. The Stratofortress last flew operational missions during Operational Enduring Freedom in Afghanistan 2006, it states.
The deployment comes three months after the service pulled the B-1B Lancer bombers from the region for upgrades and repairs.
Here's a sampling of photos and video the service released to announce the deployment: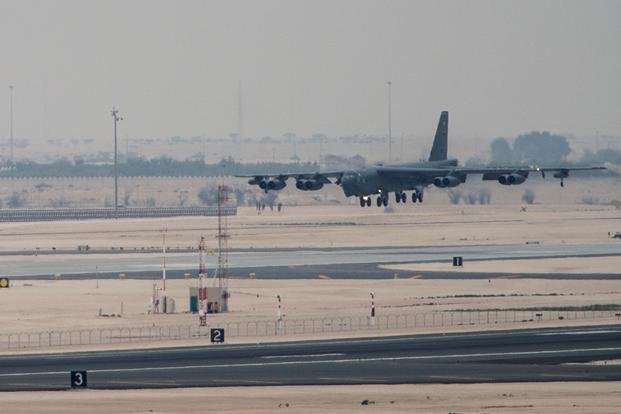 A B-52 Stratofortress touches down at Al Udeid Air Base, Qatar, April 9, 2016. (Photo by Corey Hook/U.S. Air Force)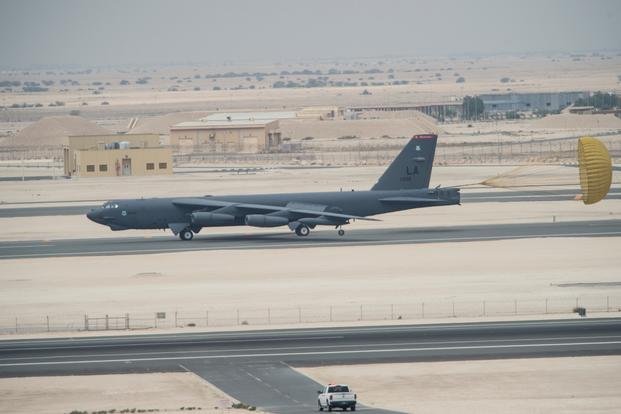 A B-52 Stratofortress touches down at Al Udeid Air Base, Qatar, April 9, 2016. (Photo by Corey Hook/U.S. Air Force)
%embed1%