The Navy will build 38 ships in the next five fiscal years, including nine new Virginia-class submarines and 10 Arleigh-Burke Class guided missile destroyers, according to testimony given to the Senate Armed Services Committee on Wednesday.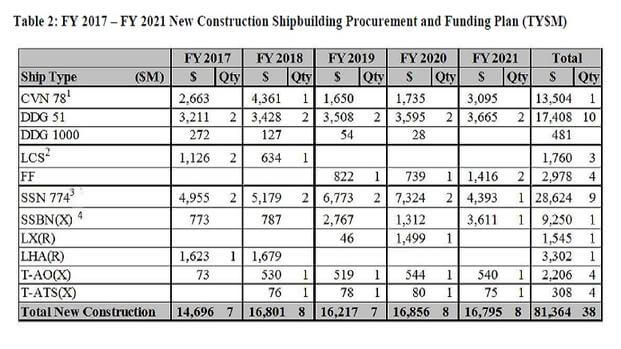 Source: U.S. Navy
The plan will bring the fleet to a total of 308 ships by Fiscal 2021 up from the current total of 272, and will increase the number of amphibs in service from 30 to 33 -- a long-awaited development for geographic combatant commanders and the Marines who deploy on them.
Big-ticket items include a new class of carrier, the Gerald R. Ford, in which the Navy will invest some $13.5 billion in the next five years.
Construction of Arleigh-Burke class destroyers and Virginia-class submarines will move at a steady pace, with two destroyers to be bought in each of the next five years and two subs bought per year until Fiscal 2020, with just one bought the following year.
The Navy will also begin purchasing the future frigate variant of the littoral combat ship: the building plan calls for three LCS and four frigates by 2021.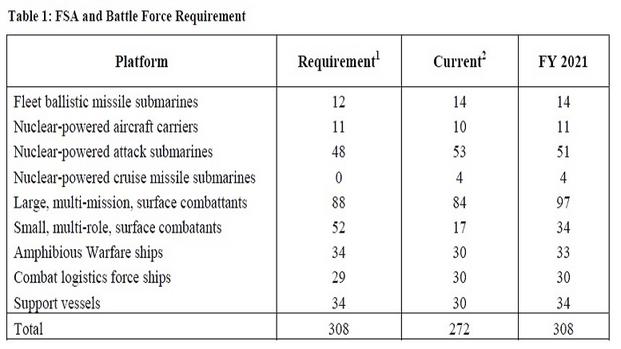 Source: U.S. Navy