Read the original article on Business Insider.
After 300 days of fighting in Ukraine, Russian President Vladimir Putin's military has little to show for its efforts.
Putin expected his forces to capture Kyiv in a matter of days after launching a full-scale invasion on February 24. In recent months, Ukrainian forces have liberated thousands of square miles of territory — including the only regional capital that Russian forces managed to capture.
Russia's campaign has been widely denounced by US and Western officials as a "failure," and it now faces estimates of more than 100,000 casualties — a toll that continues to rise.
From Russia's botched invasion to Putin's miscalculation of the Western response, here are some of the biggest mistakes Moscow has made during its unprovoked war in Ukraine.
Screwing up the invasion
Once Putin announced the assault, it didn't take long for his military to make mistakes.
Military analysts have told Insider that Russia completely botched its initial invasion for a variety of reasons and that its campaign has been riddled with miscalculations, poor communication, and widespread confusion.
"We would have thought that they would have done a much more deliberate, well-thought-through operation. That is not what they did," Jeffrey Edmonds, a Russia expert at the Center for Naval Analyses and former CIA military analyst, told Insider in a recent interview.
During the early days of the war, Russian forces were expected to combine air support with a ground assault and advance with large groups of artillery, armor, and troops.
Instead of leading with a substantial air campaign and gaining superiority over Ukraine, Russian commanders just instructed their troops to drive to Kyiv. They quickly faced logistical headaches, isolation, and ambushes.
"The Kremlin simply miscalculated and expected the Ukrainian military to collapse far quicker than it has," Mason Clark, the lead Russia analyst at the Institute for the Study of War, told Insider in February, adding that it "led to a lot of dumb Russian mistakes."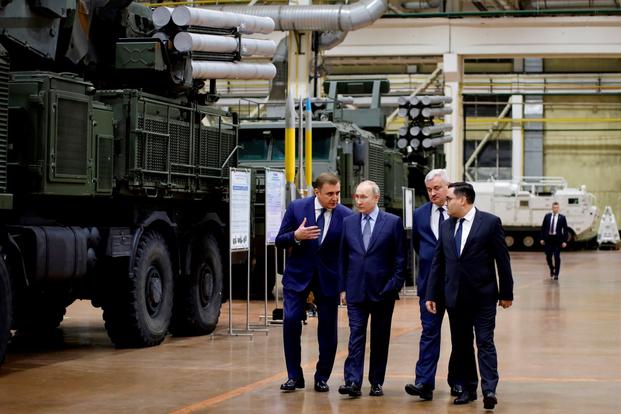 Overlooking the strength of Ukraine's defense
Putin assumed victory would be quick and easy and that his forces would capture Kyiv in a matter of days. But the city of nearly 3 million people never fell, as the Russian leader greatly underestimated Ukraine's will to fight and defend its homeland.
Ukraine's fierce resistance was on display very early in the war. A senior US defense official said on February 28 that Ukraine was putting up a "very stiff and very effective defense" around Kyiv, which helped slow Russian advances.
Clark told Insider that Russia's lack of success was caused by a mix of poor execution and the Ukrainian military performing better and with "much higher morale than anyone, most importantly the Russians, anticipated."
United States and Western intelligence agencies had assessed that Kyiv would not be able to withstand Russia's assault for very long, but Ukrainian forces fended it off and, in recent months, stunned Moscow by liberating thousands of square miles of territory in two counteroffensives in northeastern and southern Ukraine.
Abandoning lots of weapons
Ukraine's surprise counteroffensive in the northeastern Kharkiv region in late summer surprised Russia and marked the start of a massive push that liberated thousands of square miles of captured territory.
The speed of the offensive sent Russian forces scrambling from their positions, leaving mountains of weaponry and ammunition.
The abandoned hardware even helped restore Ukraine's dwindling firepower, though so much was left behind that Ukrainian forces struggled to handle it all.
The British Ministry of Defense said at the time that some Russian troops "fled in apparent panic" and left lots of "high-value equipment" behind.
Expending its stockpiles of precision munitions
In recent months, Russia has launched waves of missile and drone attacks targeting Ukraine's civil infrastructure, but doing so has depleted Moscow's stockpiles of long-range precision munitions.
Military experts and officials have said the terror campaign was not a sustainable use of Russia's limited capabilities and was unlikely to affect Ukraine's will to fight.
More recently, senior U.S. intelligence officials have said Russia is burning through its munitions faster than it can replace them. Officials also say the use of massive amounts of artillery and precision-guided munitions has forced Moscow to turn to Iran and North Korea for supplies.
The UK's permanent representative to the UN said on December 9 that Russia was looking to obtain "hundreds" of ballistic missiles from Iran in exchange for "unprecedented" military support. Days later, a senior U.S. military official said Russia was running out of new artillery shells and rockets and may have to use older, less reliable ammunition.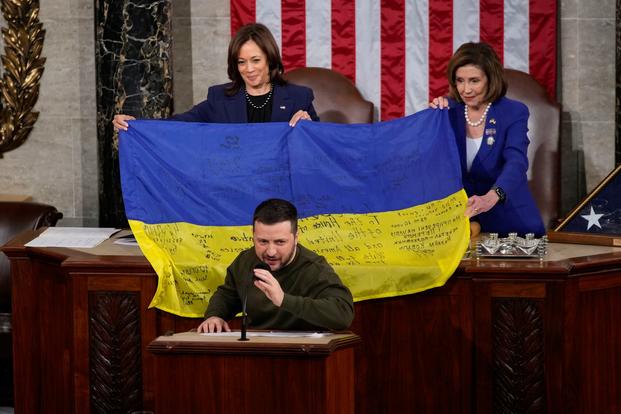 Underestimating Western unity
One of Putin's most significant blunders was underestimating Western unity behind Ukraine.
NATO and the European Union have remained relatively united in providing military aid and humanitarian assistance to Ukraine and in applying sweeping sanctions against Russia.
The invasion also created an opportunity for NATO to expand — which Putin has vehemently opposed for decades — by adding Sweden and Finland, which like other European countries are now more concerned about their security.
Some countries have even reversed longstanding foreign, domestic, financial, and military policies as a result of the war.