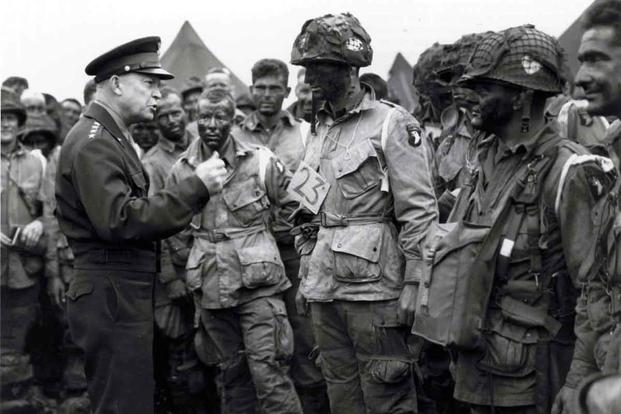 With D-Day looming, Gen. Dwight D. Eisenhower speaks to members of E Company, 502nd Infantry Regiment, of the 101st Airborne Division. On the afternoon of June 5, 1944, Eisenhower scribbled the now infamous order for the next day -- D-Day. In part, it read: "The free men of the world are marching together to Victory! I have full confidence in your courage, devotion to duty and skill in battle. We will accept nothing less than full Victory!" (Courtesy of the National Guard Bureau)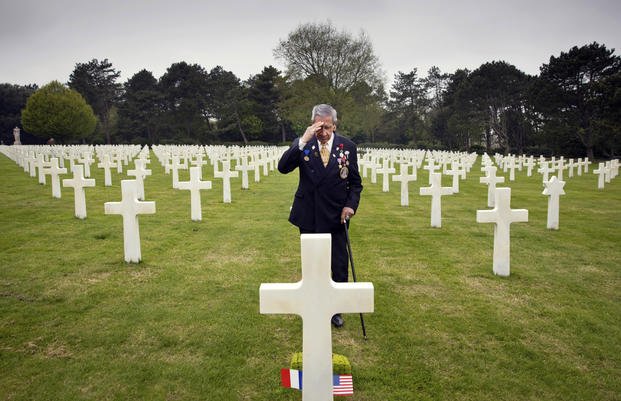 World War II and D-Day veteran Charles Norman Shay, from Indian Island, Maine, salutes the grave of fellow soldier Edward Morozewicz at the Normandy American Cemetery in Colleville-sur-Mer, Normandy, France. (AP File Photo/Virginia Mayo)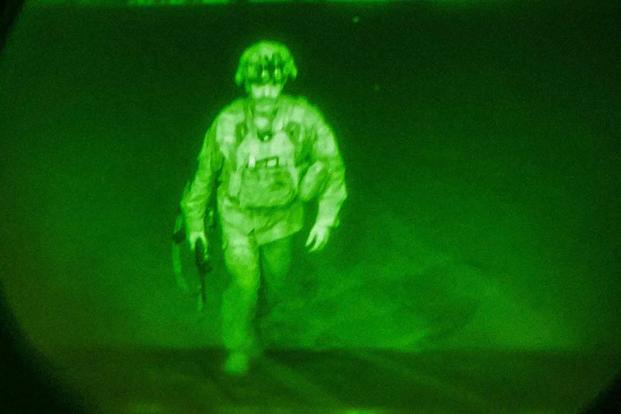 Maj. Gen. Chris Donahue, then-commander of the Army's 82nd Airborne Division, was the last American service member to leave Afghanistan, officially marking the end of U.S. military operations in the country. (Master Sgt. Alex Burnett/U.S. Army)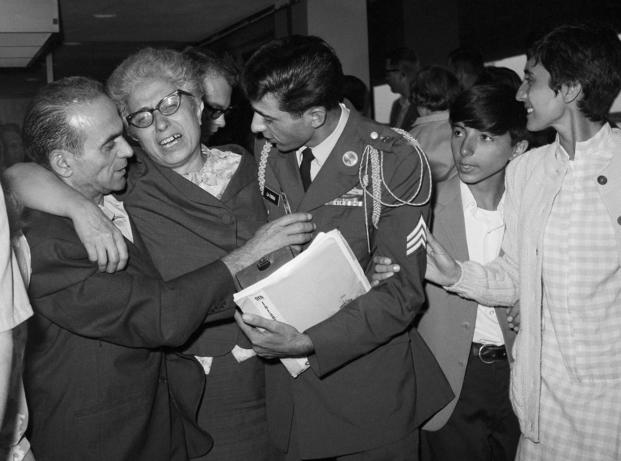 A soldier who served in Vietnam returns to the United States, greeting friends and relatives in New York in 1969. (The Associated Press)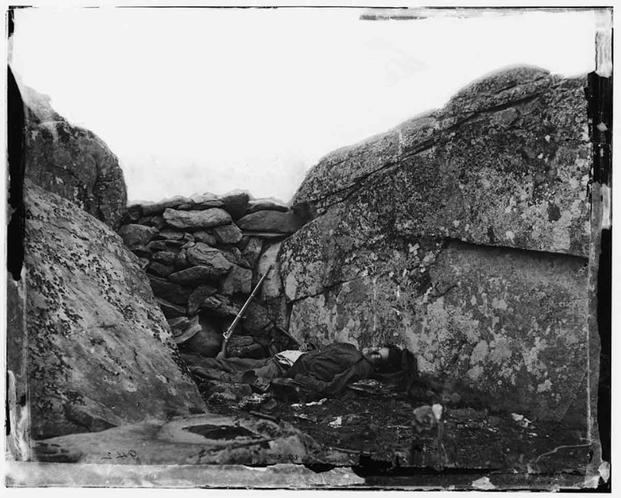 Originally titled "The home of a Rebel Sharpshooter, Gettysburg," this picture cataloged in Alexander Gardner's infamous Civil War photographic sketch book was credited by Gardner as having been snapped by Timothy O'Sullivan. The image became one of the most iconic of the Civil War and, according to the Library of Congress, was suspected to have been one of many staged photos by Gardner and other photographers.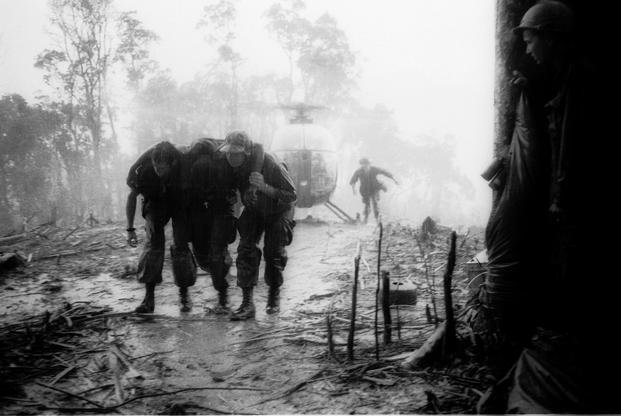 Medics assist a wounded soldier from the 101st Airborne Division in Vietnam. (Hugh Van Es/Associated Press)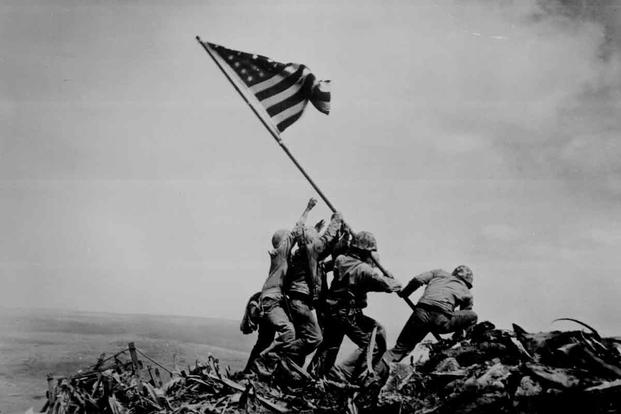 Marines raise the American flag on Mount Suribachi during the battle for Iwo Jima in 1945. The 2000 book "Flags of Our Fathers," by James Bradley with Ron Powers, claims to tell the story of the Marines and Navy Corpsman John Bradley (James' father) who raised the flag that day. The Marine Corps has since issued at least two corrections, clarifying who was actually depicted in the image and rebutting John Bradley's claims that he was one of them. (Joe Rosenthal/AP, courtesy of the National Archives)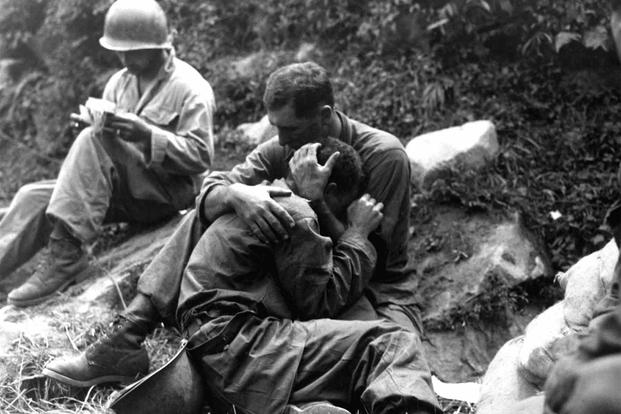 An American soldier comforts his comrade as a corpsman fills out casualty cards near Haktong-ni, Korea, in 1950. (Sgt. 1st Class Al Chang/U.S. Army, courtesy of the National Archives)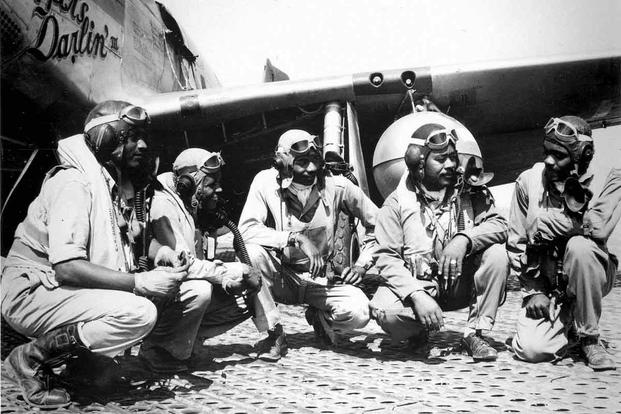 Members of the Tuskegee Airmen, an all-Black unit of pilots during World War II, pose in front of one of their aircraft in Italy. (U.S. Air Force).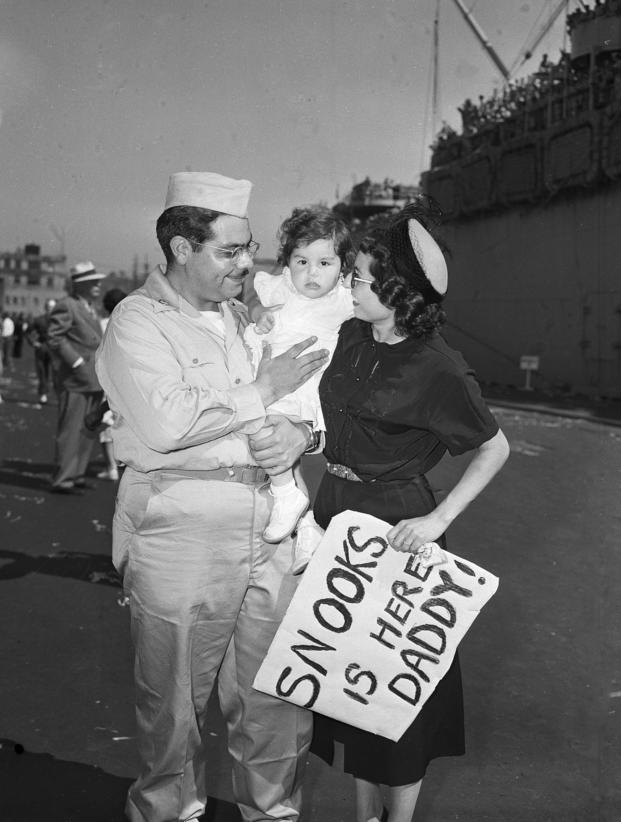 Bruna Romero and her daughter Madalyn, 2, are reunited with Cpl. Benigno R. Romero, who returned to Seattle on the transport Gen. M.C. Meigs on Aug. 2, 1951. The Meigs brought back 4,737 veterans from the Korean War, the largest contingent to return. (Gene Herrick/Associated Press)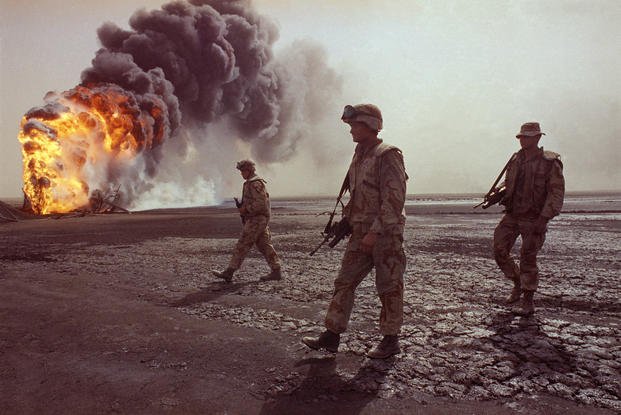 Marines walk across a flaming desert plain in Kuwait in 1991. (John Gaps/Associated Press)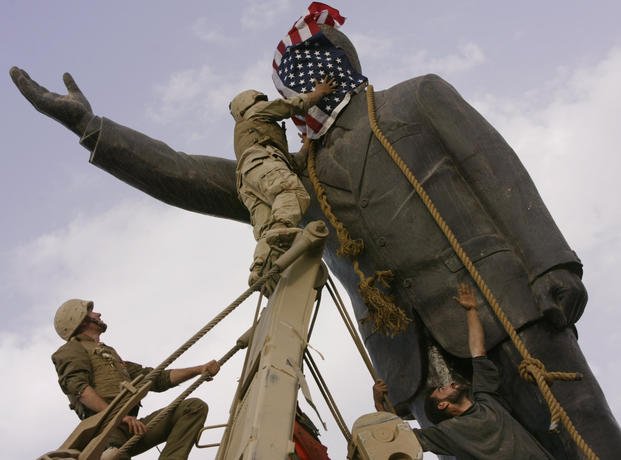 In Baghdad, Iraqi civilians and U.S. troops topple a statue of Saddam Hussein while one Marine covers the statue head with an American flag. (Jerome Delay/Associated Press).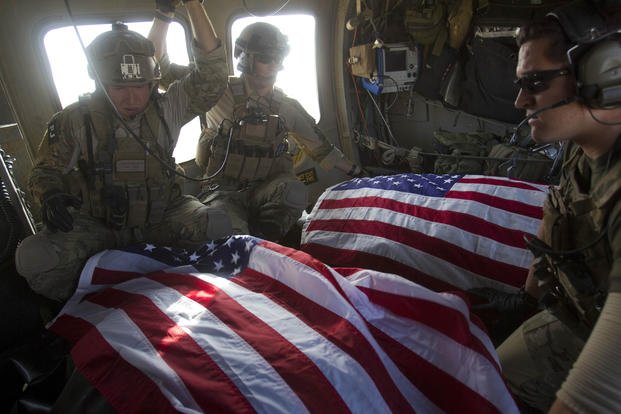 Troops ride in the back of a medevac helicopter escorting flag-draped U.S. soldiers who were killed by a roadside bomb attack in Afghanistan. (David Guttenfelder/Associated Press)