The Massachusetts Institute of Technology, or MIT, lost GI Bill eligibility for one of its programs and never sought approval for doctoral courses due to a series of paperwork snafus and poor communication with state approving authorities, leaving some veterans at the school in limbo and out thousands of dollars, an investigation by Military.com found.
There are 104 GI Bill beneficiaries on MIT's campus, worth some $3 million in tuition to the university. At least 20 were impacted by huge delays in benefits that include tuition and up to $3,000 per month in housing allowances.
The issue mostly stems from school officials never properly applying for some courses to be approved for GI Bill funding from the Department of Veterans Affairs, while admitting students with promises that the VA would support their education, an oversight that is becoming a pattern at major universities.
"The school totally dropped the ball here, and no one can give me straight answers," Michael Luu, an aerospace engineering Ph.D. student who has spent months at the school unsure how he is going to pay for its tuition and relies on the GI Bill's housing allowance to make ends meet, told Military.com.
News of MIT's benefits issues follows a failure at Howard University, another prestigious private university, where a Military.com investigation found that student veterans suffered through at least a year of clerical errors and misfiled paperwork, leaving some on the verge of losing their homes.
Read Next: As US Troops and Families Go Hungry, They Don't Trust the Pentagon for Help
The systemic failure at Howard culminated in the District of Columbia State Approving Agency, which oversees GI Bill policy compliance, threatening to cut Howard off from GI Bill funding, which would have left some 235 beneficiaries on campus displaced and likely having to find a new school, and possibly cost the school at least $6.3 million a year in lost money from the benefits.
Almost immediately after the Military.com investigation was published, Howard scrambled and was able to keep its status as a GI Bill-approved school. The school official who handled veteran benefits left the job almost immediately after publication of the story.
Will Hubbard, vice president for veterans and military policy for Veterans Education Success, a GI Bill advocacy group in Washington, D.C., told Military.com that the MIT and Howard situations are a bad combination of the VA's mismanaged priorities in targeting prestigious institutions instead of rooting out bogus schools -- and the schools themselves failing to adequately manage student veterans.
"They [VA] are just kind of aggressive in areas they shouldn't be on these administrative errors; it's a question of where VA is allocating its sources," Hubbard said. "But these schools that accept GI Bill money but don't allocate resources to managing that, they're doing something wrong. It's VA being overly aggressive coming into contact with a school's mismanagement; both are wrong."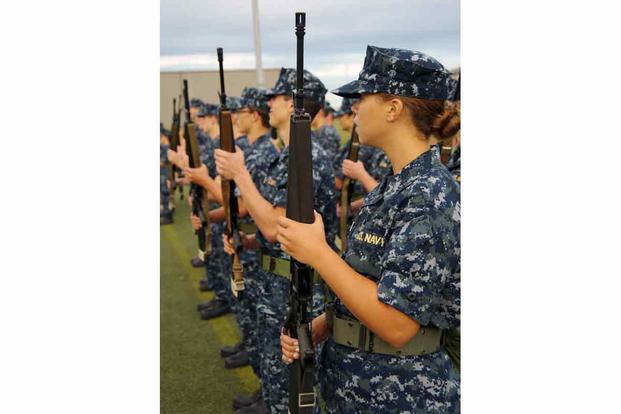 Advocates and lawmakers previously focused much of their attention on schools of questionable educational merit that fly under the radar and often rely on GI Bill money to stay afloat. In 2018, the VA inspector general warned the department could waste $2.3 billion in payments to "ineligible colleges" through 2023. In the bulk of cases, the payments would go to predatory for-profit universities or fraudulent schools.
But MIT and Howard are legitimate schools and offer some of the best-quality higher education in the country. Advocates are not aware of other cases like MIT and Howard but, given the recent issues with those prestigious schools, Hubbard said it's very likely there are other major universities fumbling military scholarships, underscoring the need for student veterans to be cognizant of whether their programs, not just the schools themselves, are VA certified.
The Problem at MIT
Military.com spoke to multiple MIT officials, student veterans on campus, and officials with the Massachusetts Department of Higher Education, which acts as the middleman between the VA and schools to approve programs in an effort to curtail fraud and preserve the integrity of the GI Bill. The GI Bill benefit is one of the federal government's largest, and, many argue, most successful entitlement programs.
Most sources interviewed had a different understanding of the specifics of the MIT problem and its scope. Issues appear to have started in February, the beginning of the spring semester, when the school did not properly apply for eligibility of its dual-degree Leaders for Global Operations engineering program. The school also has never sought approval for its Ph.D. programs. Yet most students, including those in doctoral programs, interviewed by Military.com did not see problems with their funding until the summer or fall semesters. Schools typically must coordinate with regulators annually for courses to be eligible for student veterans to use military scholarships.
"There were some periods we submitted information, and we didn't receive a response for many months," Ian Waitz, the school's vice chancellor, told Military.com, referring to a back-and-forth between the school and state-level GI Bill approving authorities.
"The VA has a set of policies that are designed for very good reasons to stop predatory behavior that require some specifics on what you need to complete a degree," Waitz added. "Our programs, specifically some of the doctoral programs, don't have the level of specificity that the VA requires. So we need to understand exactly what is needed, go program by program so that our descriptions satisfy VA requirements."
In addition to the Ph.D. programs never being approved, the state approving agency acting on behalf of the VA yanked MIT's Global Leadership dual-degree program eligibility after an audit of the school's GI Bill compliance was conducted and it was discovered the program should never have been verified because the school never submitted it in its catalog to approving authorities.
It is unclear how students were able to use the GI Bill for unapproved programs; it could have been an oversight by the VA until the audit. But Military.com could not confirm specifics on the timeline of events.
"They never asked for approval; we can't approve things if they don't ask," an official who oversees GI Bill approval for schools, told Military.com on the condition of anonymity because they were not authorized to speak to the press. "When we asked them for the information, they couldn't provide it."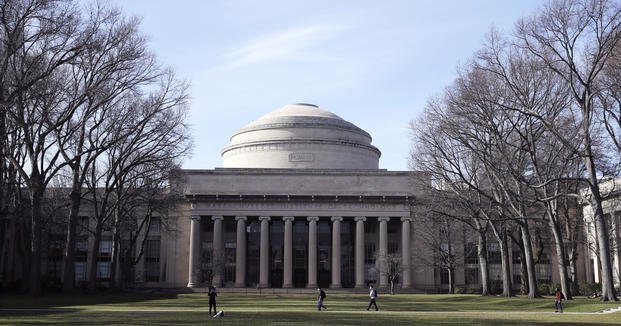 To protect students from enrolling in schools with uncertified programs, former President Barack Obama signed an executive order in 2012 telling universities that courses must be approved by the VA before enrolling students.
"If there are any shortcomings with respect to that standard which occurred during the pandemic, we will seek to address them expeditiously," Waitz said.
In the meantime, Waitz said that any of the school's GI Bill beneficiaries whose programs are in limbo or continue to not be approved by education auditors will have their tuition and housing allowance covered by the school. The Global Leadership program was retroactively approved earlier this fall, setting up students to potentially get funds from the VA covering the gap in program approval dating back to the beginning of the year.
He added that the school is in the middle of getting doctoral programs certified for GI Bill use. But it's unclear why those programs weren't approved to begin with, which is seemingly rare for schools to not have all of their courses approved.
Luu stopped receiving his GI Bill benefits at MIT in September, including his earned scholarship to cover a massive chunk of tuition and about $3,000 per month in a housing allowance, money he relies on heavily for living expenses.
"It has just been silence from the school's end on what the next steps are. It has become a growing frustration, and no one will tell me what the problem is," Luu, who served as an infantry officer in the Army's 173rd Airborne Brigade, told Military.com.
Last month, MIT's aerospace department gave Luu what is effectively an impromptu scholarship of $27,000 to cover tuition costs while the administration figures out how to certify Ph.D. programs. However, Luu said he has not received all the compensation he has earned, and the school's financial services personnel are not sure how that money is supposed to be issued.
But Luu said there's no plan for next semester, which begins in February. School officials have been telling him for the better part of the past year his program would be certified, but have not given him a timeline.
The problem spurred Luu to file a congressional complaint to Sen. Elizabeth Warren, D-Mass., who sits on the Armed Services Committee. Congressional complaints are a means for constituents to contact their senators or House representatives to help resolve issues, often involving federal benefits.
Andrew Tresansky, a student in the Global Leadership program, had his spring semester covered by the GI Bill, but the money stopped coming in the summer and he is out roughly $10,000. The program's certification was not done in time for fall, and he paid for schooling with a separate grant and out of pocket, although the VA reimbursed him in early November. The school also paid him some money he lost earlier in the fall semester, but not for what he paid out during the summer.
"I'm saving up for a house, so I was lucky in that respect," said Tresansky, who previously served as a naval submarine officer. "I'm lucky. My wife has a good job; we had a lot saved up. But we weren't planning to spend that money this way."
Tresansky says he appreciates MIT stepping in, covering some of the lost housing allowance for the fall semester and tuition. However, it is unclear why the school hasn't covered the summer semester or how long it will take the VA to provide back pay to students given the LGO program is now certified.
"MIT has been trying to do the right thing, and VA has been difficult to deal with," he said.
Some students Military.com spoke to pointed to a lack of a student veterans office on campus, and clear points of contact -- a common staple at most universities -- for those having GI Bill issues. MIT currently has two officials charged with certifying courses, but that staff also fill other roles at the school. Waitz said MIT is working on hiring a person for the spring semester to own veteran issues on campus, which could help keep VA-approved programs from falling through the cracks.
"The new single point of contact will streamline and enhance MIT's communication with, and support for, student veterans," Waitz said. "And they will enable us to more effectively navigate the federal and state Veterans Affairs bureaucracies, and ensure compliance with all relevant requirements."
MIT receives about $1 billion in research grants and contracts from the Pentagon annually, a sign of its ample links to the military. Some students are frustrated that MIT, of all schools, stumbled over military scholarships to begin with.
"You're profiting off the Defense Department," Luu said of the school. "There's a disconnect."
If you are a beneficiary of any military scholarships such as the GI Bill or National Guard Tuition Assistance and your school has encountered problems certifying your program or any class, please contact steve.beynon@military.com.
Related: Errors Cost Student Vets GI Bill Benefits. Now, Howard University Is Scrambling to Save VA Funding