Retired Army Gen. Colin Powell, the first Black man to serve as chairman of the Joint Chiefs of Staff and later secretary of state, died Monday from complications of COVID-19. He was 84.
Powell, a monumental figure in American foreign policy for nearly 40 years, had been treated for the disease at Walter Reed National Military Medical Center in Bethesda, Md., and was fully vaccinated, his family said in a statement.
"We have lost a remarkable and loving husband, father, grandfather and a great American," they wrote.
Powell's longtime assistant Peggy Cifrino told the New York Times that Powell suffered from multiple myeloma, a type of cancer that required treatment that depresses the immune system and that made him vulnerable to infections and illness.
The son of Jamaican immigrants, Powell rose to the highest ranks of the U.S. Army and the federal government, and was considered in the late 1990s to be a contender to serve as the first Black U.S. president.
Related Video: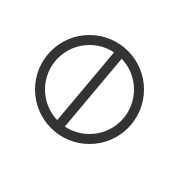 "I lost a tremendous personal friend and mentor figure. He'd been my mentor and friend for a number of years who always made time for me," Secretary of Defense Lloyd Austin said Monday in a brief statement to reporters. "I feel as if I have a hole in my heart."
Read Next: US Says it Will Pay the Family of the 10 Afghans Killed in a Failed Drone Strike and Help Them Relocate to US
Powell's transformation from soldier to statesman began during his tenure in the administration of Ronald Reagan and as a leading member of the defense transition team to the Carter administration. He was later appointed in 1987 as national security advisor.
Two years later, Powell was appointed the 12th chairman of the Joint Chiefs by President George H. W. Bush and served in the position under President Bill Clinton. At 52, he was the youngest man ever to be named to the post as well as the first commissioned through ROTC.
In the position, he oversaw the invasion of Panama in 1989 and the ouster of its leader, Manuel Noriega, as well as the 1991 Persian Gulf War, although he advocated largely for finding diplomatic solutions prior to combat operations -- a balanced approach demonstrating his interest in foreign policy that made him a likely candidate for a Cabinet position in any future presidential administrations.
After winning the 2000 presidential election, George W. Bush chose Powell as his first Cabinet nominee, naming him secretary of state -- a post for which he received unanimous confirmation.
In a statement Monday, Bush called Powell a "great man" and said he and former first lady Laura Bush were deeply saddened by his death.
"Many presidents relied on Gen. Powell's counsel and experience ... He was such a favorite of presidents that he earned the Presidential Medal of Freedom -- twice," Bush said. "He was highly respected at home and abroad."
As Secretary of State, Powell oversaw the diplomatic effort to organize an international response to the Sept. 11, 2001, terrorist attacks on the U.S., with the Global War on Terror and the invasion of Afghanistan.
In February 2003, he announced at the United Nations that the U.S. intelligence community believed that Iraq had violated international agreements and was building weapons of mass destruction, including biological weapons. The speech was the height of a campaign to convince countries to participate in the U.S. invasion of Iraq and ouster of Saddam Hussein, which became a war that spanned eight years and killed more than 4,400 American service members.
No large stockpiles of weapons were ever found in Iraq.
Powell left public office in 2005, joining a venture capital firm as an adviser and penning a best-selling autobiography, My American Journey. He also became more vocal in criticizing the Republican Party and in 2008, endorsed President Barack Obama.
He was born April 5, 1937, to Maud Arial and Luther Powell. He attended Morris High School and later earned a bachelor's degree from City College of New York, where he served as cadet colonel of the Army ROTC unit and was named a distinguished military graduate, according to his official Army biography.
He was commissioned in 1958 and after attending Infantry Officer Basic, Ranger and Airborne schools, was assigned to Germany and later Fort Devens, Massachusetts, to serve as a company commander.
While serving in Vietnam in 1963, he was wounded by a punji stick booby trap, according to the Academy of Achievement, and also earned the Bronze Star. He returned to Vietnam in 1968 as a major, serving as a battalion executive officer and later, deputy G-3 with the 23rd Infantry Division.
In addition to posts in Washington, D.C., Powell served in South Korea guarding the Demilitarized Zone, and commanded 2nd Brigade, 101st Airborne Division, Fort Campbell Kentucky. He was assistant division commander for operations of the 4th Infantry Division, Mechanized, Fort Carson, Colorado; deputy commanding general of the U.S. Army Combined Arms Combat Development Activity, Fort Leavenworth, Kansas; and commanding general of V Corps in Europe.
Among his many awards, Powell earned the Defense Distinguished Service Medal, the Army Distinguished Service Medal, the Defense Superior Service Medal, and the Legion of Merit.
He also holds the distinction for receiving the Soldier's Medal for saving the life of a Medal of Honor recipient. At the site of a helicopter crash in Vietnam, then-Capt. Powell pulled troops from the burning aircraft, including Jack Treadwell, an Army colonel who earned the highest military combat honors for single-handedly capturing six German bunkers during World War II.
Powell is survived by his wife, Alma Johnson Powell, chairwoman of America's Promise, a coalition to improve the lives of American youth; a son, Michael Powell; and daughters Linda Powell and Annemarie Powell.
More than 724,000 Americans have died from COVID-19 since the pandemic was declared in March 2020, according to Johns Hopkins University.
Unvaccinated Americans are 17 times more likely to be hospitalized for COVID-19 than those who are fully vaccinated, but breakthrough cases do occur. Research published in late August found that older adults and those with at least three underlying medical conditions are at risk for more severe cases of COVID-19 even if they have received their immunizations.
-- Patricia Kime can be reached at Patricia.Kime@Monster.com. Follow her on Twitter @patriciakime.
Related: Marine One Transports President Trump to Walter Reed Hours After COVID-19 Diagnosis