The military was working Wednesday to arrange contracted commercial flights to move migrants surging at the Texas-Mexico border to immigration processing sites in the U.S., Pentagon spokesman John Kirby said.
No flights had yet been chartered by U.S. Transportation Command, but the assistance requested by the Department of Homeland Security is aimed at aiding U.S. Customs and Border Protection, or CBP, as a new crisis of mass migration has unfolded in recent days.
Thousands of mostly Haitian migrants arrived at the border town of Del Rio and have been crowded beneath a bridge as the Biden administration, Texas, and local authorities struggle to cope. The migrants crossed the Rio Grande River and gathered in a makeshift camp outside the border town, awaiting either deportation or an opportunity to claim asylum in the U.S.
The Pentagon and Transportation Command will provide the flights to move the migrants to CBP on a reimbursable basis, and the mission has a deadline of Oct. 20, Kirby said. The work will not interfere with other DoD missions, he added.
The request for contracted planes was verbally approved by Deputy Defense Secretary Kathleen Hicks.
Read Next: 'Chaos and Drama:' A New Report Sheds Light on What Went Wrong Aboard the Navy's COVID-Stricken Carrier
Amid the surge at Del Rio, Texas Gov. Greg Abbott claimed that state National Guard troops and border agents had effectively "sealed" that area of the border this week with a massive deployment of vehicles and personnel, including more than 1,000 Texas National Guard soldiers, pushing migrants elsewhere.
Related Video: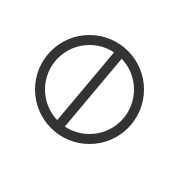 "We see migrants now trying to penetrate other areas; as a result, our strategies are shifting also," Abbott said at a press briefing Tuesday. "We will continue moving law enforcement and National Guard officials to whatever location."
About 3,500 National Guard troops are deployed along the U.S.-Mexico border, including in Texas and other states, assisting law enforcement with illegal immigration. The latest mission began under former President Donald Trump in 2018, but has existed in some capacity under multiple administrations.
Abbott and Arizona Gov. Doug Ducey penned a letter to other state leaders in June urging them to send their National Guard troops to the border on state orders, a technique that bypasses the Pentagon. It spurred a controversial deployment of South Dakota troops that was funded by a Republican billionaire megadonor.
However, on state orders, Guardsmen are effectively state employees and earn significantly less pay than troops on federal orders performing the same job. They also don't earn critical benefits such as the GI Bill and cannot claim disability through the Department of Veterans Affairs if injured.
A spokesperson for Abbott did not reply to emailed questions from Military.com as to whether more troops may be deployed on state orders or if the governor might request more military assets from other states again, instead emailing a link to a tweet from the governor's office.
-- Travis Tritten can be reached at travis.tritten@military.com. Follow him on Twitter @Travis_Tritten.
-- Steve Beynon can be reached at Steve.Beynon@military.com. Follow him on Twitter @StevenBeynon.
Related: House Moves to Bar Private Funding of National Guard Missions