The U.S. and Great Britain will help Australia develop nuclear-powered submarines as part of a new alliance that could counter China in the Asia-Pacific region, a senior administration official said Wednesday.
The "extremely sensitive" advanced technology would give a longtime U.S. ally in the region a fleet of subs with greater stealth, speed, survivability and endurance, said the official, who spoke on a call for reporters set up by the White House under the condition that participants not be identified.
The sharing agreement with Australia comes as regional security and competition for influence over key trade routes and sea lanes with Beijing, which has its own nuclear subs, have become a top policy concern. The U.S. previously has shared nuclear propulsion technology only with Great Britain, which also plans to expand its role in the Pacific region under the trilateral alliance.
"We view this as a one-off," the official said, noting that it would be a rare historical exception in which the U.S. would provide nuclear technology to Australia.
The joint 18-month program will include the U.S. Navy and could allow Australia to complete new subs within several years. It will bind Australia to the U.S. and Great Britain for generations, the official said.
Read Next: Milley, Fearful of Trump's Rhetoric, Called China to Promise US Wouldn't Strike, Book Says
The Chinese navy has built 12 nuclear subs over the past 15 years, according to the Defense Department's last annual China report in 2020. Its four operational Jin-class subs can launch ballistic missiles and represent the country's "first credible sea-based nuclear deterrent."
President Xi Jinping ordered faster growth of China's nuclear-powered ballistic missile sub fleet, and a next-generation sub to be constructed in the early 2020s could carry a new type of ballistic missile, the department reported.
Related Video: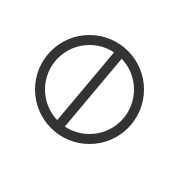 President Joe Biden, U.K. Prime Minister Boris Johnson and Australian Prime Minister Scott Morrison were expected to formally announce the new trilateral alliance, called AUKUS, on Wednesday.
In addition to the nuclear sub program, the three longtime allies also will use the newly minted alliance to cooperate on cybersecurity, artificial intelligence, quantum technology and undersea capabilities. They will launch a more dedicated effort to secure industrial supply chains that have been threatened by a reliance on Chinese goods and components, which are vulnerable due to the influence the country's military and government have over industry.
The Pentagon's core strategy to counter China's rising military might depends on strengthening alliances in the Asia-Pacific region, where Beijing has disputed territorial claims and created island military bases, particularly in the South China Sea.
-- Travis Tritten can be reached at travis.tritten@military.com. Follow him on Twitter @Travis_Tritten.
Related: Australia Will Invest Millions to Upgrade Military Sites Where US Marines Train