Army Lt. Col. Marilyn Wills was in a second floor conference room at the Pentagon on Sept. 11, 2001, unaware of the tragedy unfolding 205 miles to the north in New York City.
At 9:37 a.m., American Airlines Flight 77 slammed into the Pentagon's west side, driving deep into the outer row of offices known as the "E-Ring" and exploding in a fireball that killed 184 nearly instantaneously and wounded 160 more, including Wills, who was knocked across the room, hair ablaze, ears ringing and brain rattled from the blast wave.
"I don't remember any of it," Wills said in an interview. "I know I was constantly talking, trying to assure us that we would get out of there. Over the years, you talk to people who were there, the nurse who attended me, and learn, but I just don't remember."
Wills earned the Soldier's Medal for her heroism that day, crawling through inky toxic smoke, using her sweater to shield her face, sharing it with others to protect their lungs from the scalding air and, at one point, carrying a person on her back to reach a window on the building's courtyard.
Then, she helped lower people safely to the ground.
Read Next: Marine Recruit Dies at Parris Island -- the Second Death in 3 Months
Thirteen days later, after spending time at hospitals for smoke inhalation and burns, Wills returned to the building. She didn't realize it then, but she also had suffered at least a mild traumatic brain injury from the shock wave and later would develop post-traumatic stress disorder.
"Looking back, I was not ready physically, I wasn't ready psychologically," Wills said. "The place was still crackling. The worst part was the smell -- stinky, smelly. It was the smell of death, of dead bodies, of fuel."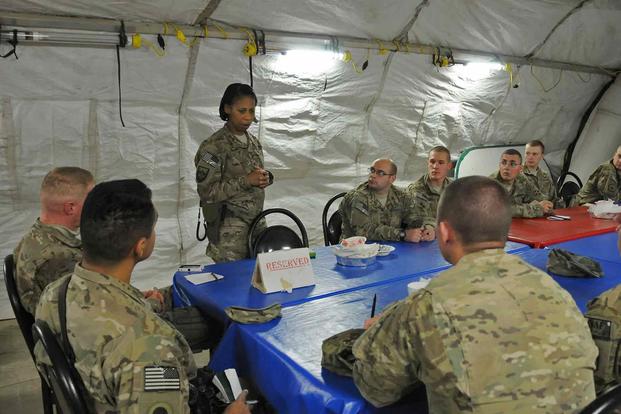 Twenty years after 9/11, Wills and 105 others injured at the Pentagon still bear the effects of TBIs, lung damage, burns, musculoskeletal injuries and missing limbs. At least several have been diagnosed with PTSD or depression.
They were the first of the 9/11 generation to experience what later were identified as the signature wounds of Iraq and Afghanistan, mainly brain injuries and post-traumatic stress disorder caused by roadside bombs -- often the enemy's weapon of choice in those insurgency wars.
By 2020 -- 19 years after 9/11 -- more than 408,000 service members had suffered traumatic brain injuries, according to Reuters, including roughly 8,200 with severe or penetrating wounds, at least a quarter of whom also reported symptoms of PTSD.
The injuries existed before the last two decades of conflict, but those long-running wars meant wide exposure to bomb blasts and burn pits that have left an indelible mark on the force.
TBIs can cause memory loss, depression, and changes in personality and focus. PTSD leaves sufferers fighting similar symptoms, part of what has made diagnosis challenging and contributing to the difficulty many veterans face when coming home to lives put on hold during deployments. Deeply intertwined with those conditions has been the plague of suicide that has struck the military community since the wars in Iraq and Afghanistan began.
But improvements in medical care in the years after 9/11 allowed more wounded service members to survive and make it home, part of what medical experts such as Dr. Art Kellermann, former dean of medicine at the Uniformed Services University of the Health Sciences, call the "greatest developments in combat casualty care the world has ever seen."
"The conflict started on Sept. 11, and the reality is the first few years, the outcomes weren't nearly what was achieved later in the conflict," said Kellermann, who now works as CEO at the Virginia Commonwealth University Health System in Richmond, Virginia. "Those first few years, military medicine was reinvented."
Since 9/11, 6,710 U.S. service members have died and 52,441 have been wounded in Iraq, Afghanistan and elsewhere as part of the Global War on Terrorism, not including the injuries and deaths at the Pentagon.
While each combat death is tragic, the numbers would have been significantly higher if not for medical innovations and lessons learned that started at the Pentagon on Sept. 11, medical experts say.
"It's actually one of the brightest stories of these long-running conflicts that haven't ended nearly the way our country would have hoped they would, but the advances that were made, and how they were made, are as profound as anything American medicine ever achieved," Kellermann said.
Head Injuries
Traumatic brain injury and PTSD would become incredibly common but were still little understood at the outset of the 9/11 wars.
The first is physical, the result of blows to the head or pressure waves sweeping across the brain. The second is categorized as a mental health condition. Years of research have led experts to conclude they are connected, but no causal link has been proven.
Wills and retired Army Lt. Col. Brian Birdwell, the only survivor from the portion of the Pentagon's E-Ring where the plane hit, both suffered concussive blasts.
Wills recovered and so did Birdwell, who is now a Texas state senator.
"I was injured on the first day of the war," Birdwell told Military.com. "In the military, we do chaos well. This is what we have been doing -- adapt, improvise and overcome."
Both say the road has not been easy. Birdwell has treatable short-term memory loss, and both admire how far American medicine has come in recognizing the impact of concussion on brains and the approach now taken to ensure that those affected recover.
"I had a huge contusion on the back of my head, and because I had suffered oxygen deprivation, I had mild cognitive impairment, but long term, I'm quite healthy," said the 59-year-old Birdwell, who despite his injury could name every single person who treated and helped him from his evacuation from the Pentagon to his release from the hospital at Christmas, more than three months later.
It took several years, but in 2006 the Military Acute Concussion Evaluation was added to the list of tools to screen casualties. And while that assessment is based on subjective questioning, the Defense Department continues to invest in sensors and medical devices to detect mild brain injuries.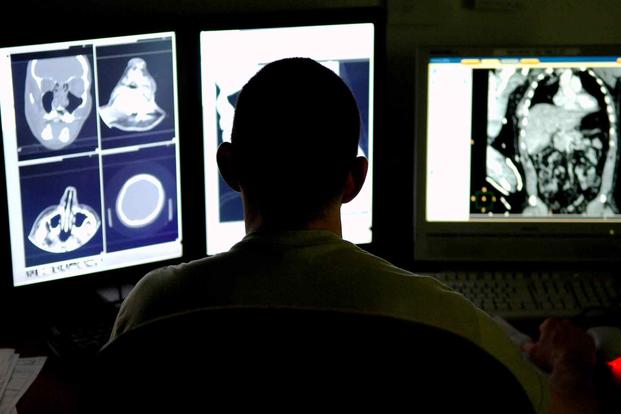 "Fortunately, our capacity to help wounded warriors recover is substantially better than when the U.S. entered Iraq and Afghanistan ... those of us who are privileged to work with these patients and their families remain determined to help them advance in their recovery," wrote Dr. Paul Pasquina and others in the book, "Out of the Crucible: How the U.S. Military Transformed Combat Casualty Care in Iraq and Afghanistan," co-edited by Kellermann and published by the Department of Defense.
Mental Health
An estimated 20% of Iraq and Afghanistan veterans have symptoms of PTSD, according to Rand Corp. Two years after 9/11, Wills found herself short-tempered with her children, irritable and angry.
Likewise, Birdwell dealt with flashbacks to the blast, the memories of those in his office who perished, and the pain and trauma of suffering third-degree burns.
Wills, who has a masters degree in counseling, relied on her own training at first but later saw a professional, which she said helped. Birdwell turned to religious counseling and his own deep faith to get him through the surgeries, the recovery and the agony of his extensive injuries.
In the early 2000s, Wills said, she feared the loss of her security clearance and her job if she admitted that she was struggling mentally. She said that fear continues to exist today even as Army leaders promote mental health treatment.
"I had to reach back into my box of tools," Wills said. "If I didn't, I knew I couldn't move forward. I will always share with young service members ... and senior ranking officers, my experience and how I was able to deal with it. For leaders to say 'I understand what you are going through ... you need to get help.' It helps a lot."
Since Sept. 11, 2001, 5,116 active-duty service members have died from suicide -- a reflection of the stress of combat, with roughly 50% of those having deployed to war. But it also reflects the increase in suicides among young people in the United States.
And more than 114,000 U.S. veterans have died by suicide in the past 20 years. The Pentagon and Department of Veterans Affairs both have struggled to reverse the upward trend, emphasizing the importance of mental health treatment for those who need it, offering therapies and alternative care for struggling personnel, and attempting to destimagize the need for care.
Birdwell leaned on his faith, religious leaders and spiritual counseling for the help he needed. He seeks to reassure veterans dealing with PTSD or injuries that leave them in constant pain.
"There's a lot of life to be lived," Birdwell said. "Even with my scars, the things Mel [my wife] and I have seen together, that laying in that burn center and laying in that ICU wondering if she would see them as a widow ... we have seen as husband and wife. There's just a lot of life left."
Burns and Lung Damage
Birdwell was six steps from the men's restroom at the intersection of the E-Ring and the 4th corridor when the Boeing 757 struck the Pentagon.
He was knocked to the ground, his clothing, hair and skin on fire, his lungs filled with jet fuel. One of his eardrums ruptured, and his brain was rattled by the blast wave.
In the oily thick blackness, Birdwell said he came to the "reconciliation that he was dying," thought of his wife and 12-year-old son, and told God he was ready.
"In my sinful, impatient human nature, I was like, 'OK, Lord, I'm ready, let's get on with this thing,'" Birdwell said during an interview Wednesday. "But that feeling of the soul leaving the body didn't come."
So, Birdwell, with burns across 60% of his body, got up and walked while feeling for the wall and following the only visible light, which was a reflection of ceiling lights on the corridor's terrazzo flooring.
Fifty-one surgeries later, Birdwell is a skin graft recipient who has "more pig skin than a football, has coached burned post-9/11 veterans, and reflects on the miracle that his lungs somehow function, despite having been drained of jet fuel on arrival at Georgetown.
"I couldn't smell anything in the ER room, but apparently, it was like a gas station,' Birdwell said.
The lung damage of both Birdwell and Wills, which now manifests itself in shortness of breath and a susceptibility to lung infections, compares with the veterans of Iraq and Afghanistan who were exposed to burn pits and dust and also suffer from pulmonary dysfunction.
"I just have a cold all the time. I may be at, what, 80% lung capacity?" Wills said.
"I try to take the stairs in the Texas State House. But more than often, I take the elevator. I get really winded," Birdwell said.
Anthony Szema, a researcher and professor at the Donald and Barbara Zucker School of Medicine at Hofstra/Northwell in Hempstead, New York, studies the lung effects of battlefield pollution such as burn pits, jet fuel, and dust contaminated with heavy metals and chemicals.
The lung damage among Pentagon victims and first responders, as well as those close to the collapse of the World Trade Center towers, is similar to veterans exposed to burn pits and other contaminants in Iraq and Afghanistan.
"The battlefield is an inherently toxic, dirty atmosphere," Szema said. "There's definitely an opportunity to improve how we treat those who live and work in these environments."
The U.S. military has needed more capacity to treat severe burns during the 9/11 era. The Defense Department in 2012 established a premier burn center at Joint Base San Antonio-Fort Sam Houston, one that treats service members who suffer burns and inhalation injuries.
The purpose, said then-Army Lt. Col. Louis Stout, an Army nurse who worked in San Antonio at the time,, was to ensure that medical expertise, like treating severe wounds, were not lost during peacetime.
"These are perishable skills that are not easily, or quickly, mastered and must be maintained," Stout said at the center's inauguration.
Birdwell and others who have been severely injured would have died or had lower quality of life without treatment from top burn specialists and skills being taught at San Antonio, such as using maggots to clean burns.
"The Lord's nastiest, if not His least creation, knows only to eat the dead cells, not the living cells," Birdwell said. "If not for them, my liver might have shut down. The next step would have been to amputate my arms to protect from infection. I still have my arms."
Kellermann, the former dean of medicine, worries about the future of military medicine after the U.S. military withdrew from Afghanistan and fewer troops are deployed in combat, and whether it will be ready if someday another war comes.
"I'm really worried that we will have another one of these learning curves and we'll pay for it in lives," Kellermann said.
The system and the advancements of the past 20 years must be preserved, he said.
"They cut the battlefield death rate in half to the lowest level of world history, while they took care of millions of beneficiaries at home," Kellermann said of the military's post-9/11 doctors and nurses. "And that is one of the most astonishing achievements in the history of American medicine."
-- Patricia Kime can be reached at Patricia.Kime@Monster.com. Follow her on Twitter @patriciakime.