RAMSTEIN AIR BASE, Germany — The largest American military community overseas housed nearly 7,000 Afghan evacuees in an increasingly crowded tent city on the flight line Monday, while at least 60 others began their journey to a new life in America.
Base personnel are scrambling to support the influx, building shelters as quickly as they can and securing enough bottled water and food to provide 30,000 meals per day, the Air Force said.
Thousands of volunteers — many from the military community — are working after duty hours to support the effort in what base officials say is "an all-hands on deck" mission.
"Our focus here is being able to support and care for those evacuees that come to Ramstein Air Base," said Brig. Gen. Josh Olson, the 86th Airlift Wing commander, on Monday.
The base can support about 10,000 evacuees, nearly doubling its capacity since Friday, Olson said. The nearly 7,000 people were being housed on Ramstein in aircraft hangars and tents divided into compounds. Twenty people sleep in each tent, with living quarters separated by gender.
Related Video: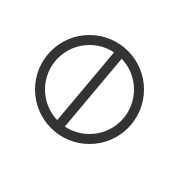 "It's busy, it's big," said Staff Sgt. Jasmine Holcey, who was ferrying snacks out to airmen at the evacuee areas. "I'm very surprised at how fast we were able to put this together."
There were several impromptu games of soccer taking place, with men and boys kicking around a ball on the concrete tarmac behind the barrier that fences off their compound from the base.
Airmen distributed several soccer balls to children, some of which were provided through base donation drives.
"It's important to keep the kids happy," Maj. Duy Nguyen said. "It helps to pacify everyone's tension, lighten up the mood."
People living in the tents expressed both gratitude and anxiety Monday. They worried about living among so many others during a pandemic. On Sunday, some evacuees only had an apple to eat for a meal after food ran out, said Mamsoor, 32, a U.S. citizen who would provide only his first name. On Monday, food distribution appeared to be more organized, he said.
Another evacuee said his clothes got dirty during a thunderstorm over the weekend, when rain came into some tents. Many evacuees arrived with only the clothing they were wearing.
"The soldiers are working hard, no disrespect to them," said Mamsoor, who worked with U.S. forces to shut down Bagram Airfield, he said.
"Everything is not being managed really well," he said, of U.S. government leaders. "They should start moving people out of here."
Base officials said they are working through the difficulties.
"As you can imagine, having about 7,000 people arrive in 48 hours has (presented) some concerns, issues and challenges," said Lt. Col. Will Powell, an 86th Airlift Wing spokesman. "We've been working very hard" to address those, including by connecting with local food distributors, he said.
The base was prepared to serve two hot meals a day per person Monday. Meals, Ready to Eat are also available at any time, base officials said.
Evacuees are slowly starting to fly out. About 60 people headed to Dulles International Airport near Washington, D.C., on a military aircraft early Monday morning, marking the first evacuee flight out of Ramstein to the United States. Commercial carriers such as United and Delta also were scheduled to take evacuees to the U.S. on Monday.
"My intent is everybody is out of here in between 24 and 72 hours," Olson said. An agreement between the U.S. and German governments allows evacuees to stay at Ramstein for up to 10 days.
American citizens are free to depart Ramstein and take a commercial flight back to the U.S. at any time, the State Department said. But some evacuees remained because their family members aren't citizens or legal residents, they said. Others left their identification behind as they fled.
Sayed Bashir, 30, who said he is in his second year of neurosurgery study, has a U.S. visa. His parents and his wife, who had the couple's child by cesarean section 15 days ago, came with him to Ramstein, but they aren't legal U.S. residents, he said.
"I know I can go to the United States on the next flight but I cannot leave my family," he said.
They have family in Germany and would stay, but no one can tell them if it's possible. Military officials "have a smile, they answer all the questions we have but they say, 'Hey man, I'm sorry, I don't know,'" Bashir said.