U.S. troops shot and killed two reportedly armed individuals at Hamid Karzai International Airport in Kabul, Afghanistan, and all civilian and military flights have been halted amid chaotic scenes of desperate Afghans flooding the airfield.
Hundreds of panicking Afghans swarmed and ran alongside a U.S. C-17 Globemaster III earlier Monday as it taxied down the runway at the airport, climbing onto landing gear and clinging to handholds on the side of the massive transport aircraft. A pair of Apache helicopters flew barely feet above the heads of Afghans, ahead of the C-17, seeking to clear the way for the aircraft to take off.
In devastating video that echoed the scenes at the World Trade Center 20 years earlier, Afghans hanging on to the C-17 could be seen falling to their deaths.
With the complete evacuation and closure of the U.S. Embassy in Kabul, the airport is the last spot where U.S. forces maintain a foothold in Afghanistan and the area where U.S. citizens and personnel, other foreigners and Afghans seeking to escape Taliban control wait with hopes of getting out of the country. With the military's halting of air operations from the airport, and confirmed shootings, the place fleeing civilians hoped would be a refuge has become precarious.
Read Next: 'This One Will Hurt for a Long Time': US Veterans Despair as Taliban Claim Much of Afghanistan
The Pentagon confirmed Monday that troops had killed two at the airport, and Press Secretary John Kirby said there are preliminary indications that a U.S. service member may have been wounded as well, but stressed that he was relying on early reports.
Related Video: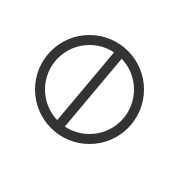 Afghans breached the southern civilian side of the airport overnight as they scrambled to get out of the country hours after the Taliban claimed control of the presidential palace and Afghan President Ashraf Ghani fled.
Panic and desperation has seized large parts of the country as the reality that the Taliban have won the war and reclaimed Afghanistan sunk in. Reuters reported Monday that hundreds of Afghan troops had fled to neighboring Uzbekistan in 22 Afghan military planes and 24 helicopters. Uzbekistan said 585 Afghan soldiers had arrived by air, and 158 more crossed the border on foot.
Uzbekistan initially reported it had shot down an Afghan A-29 Super Tucano aircraft, but later corrected that statement and said the Afghan fighter had accidentally collided with an Uzbek jet escorting it. Uzbekistan said both planes' pilots ejected and survived.
The U.S. is sending another battalion of troops to Afghanistan from the Fort Bragg, North Carolina-based 82nd Airborne Division, the Pentagon announced, to try to help Turkish and other international allies restore order at the airport. This is the third battalion, previously held in reserve, to be committed in as many days as Afghanistan fell to the Taliban and the U.S. withdrawal accelerated.
There are now about 2,500 U.S. troops at the airport. The arrival of additional forces from the 82nd and a Marine expeditionary unit will bring troop levels to more than 3,000 by Tuesday, according to Kirby. When all committed forces arrive, the total will reach 6,000 U.S. troops.
There are still large crowds on the tarmac, with satellite images showing groups surrounding commercial aircraft and lining runways, and the U.S. military has halted all flights while it attempts to restore order. Military officials say that flights will begin again within hours, but are urging caution.
"We obviously don't want anyone else to get hurt," Kirby said.
While the Taliban has been sweeping across the country in recent days, claiming province after province with little to no military opposition from American-trained and -equipped government forces, the U.S. hasn't conducted an airstrike in Afghanistan in several days, according to Kirby. He declined to provide details on the most recent strike.
Kirby stressed that all U.S. citizens; Special Immigrant Visa, or SIV, applicants; and others trying to get out of the country with American help should shelter in place until the airport is secured and a process for evacuation is put in place.
The military is ramping up its efforts to get SIV applicants, who served in interpreter and other jobs for the United States and whose lives are now endangered by the Taliban seeking retribution, out of the country. The military is considering using two additional stateside locations, as well as the already-announced Fort Lee in Virginia, to temporarily house Afghans while their visa processes run their course.
These additional facilities eventually could house up to 22,000 Afghans, Kirby said, but it would likely take weeks for that housing to be set up.
The military is pledging to provide air transportation to a third country for people at risk in Afghanistan, and a force of about 1,000 Army and Air Force personnel already has arrived in Qatar to help speed up the processing of SIV applicants.
Gen. Frank McKenzie, head of U.S. Central Command, met in Doha, Qatar, on Sunday with senior leaders of the Taliban. McKenzie made it clear that any attack on U.S. personnel would be met with a forceful response, Kirby said, but declined to detail their discussions.
-- Stephen Losey can be reached at stephen.losey@military.com. Follow him on Twitter @StephenLosey.
Related: More US Troops Heading into Afghanistan as Taliban Conquest Approaches Tipping Point