The White House plans to begin flying some Afghans who assisted the United States and their families out of Afghanistan the last week in July.
A senior administration official confirmed to Military.com that the newly dubbed Operation Allies Refuge will fly eligible Afghans who are interested and are being considered for a Special Immigrant Visa to an unidentified third country.
The administration official would not say, for operational security reasons, when the flights would depart, but pledged to meet the goal President Joe Biden set last week to start flights this month.
Read Next: Featuring Catchy Quotes and Contentious Politics, a New Report Reveals Age-Old Navy Problems
During a July 8 White House address discussing the Afghanistan withdrawal, Biden pledged to honor America's commitments to Afghans who helped the nation over the last 20 years.
"Our message to those women and men is clear," he said last week. "There is a home for you in the United States if you so choose, and we will stand with you just as you stood with us."
Related Video: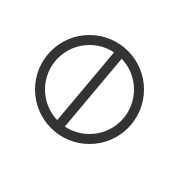 But many Afghans who assisted the United States -- at one point, roughly 18,000 of them -- have been waiting for years for a broken and punishingly slow Special Immigrant Visa process to run its course. Activists who are trying to get the government to act more quickly to help those Afghans are increasingly warning their lives are at risk from the Taliban.
One Afghan, who asked to be identified only as Said for his family's security, spoke to Military.com this month about his visa process, which began more than 12 years ago.
"The security situation is getting worse and worse, day by day," he said. "The threats are getting close to us ... and getting very much closer."
Pentagon Press Secretary John Kirby said last week that the evacuation process could include the use of State Department-chartered or commercial aircraft. Kirby said the military could provide its own transportation capability, but as of then had not been asked to do so.
Some activists are pushing the government to relocate Afghans to Guam while they wait. Reuters reported earlier this month that the U.S. was negotiating with Uzbekistan, Kazakhstan and Tajikistan, located near Afghanistan, to temporarily take in the Afghans.
Tracey Jacobson, a senior diplomat who has previously served as the top U.S. ambassador to Tajikistan, Turkmenistan and Kosovo, will lead the State Department unit organizing the evacuation effort, the administration official said. Officials from the Defense and Homeland Security departments will also work with that unit.
-- Stephen Losey can be reached at stephen.losey@military.com. Follow him on Twitter @StephenLosey.
Related: Dreaming of America, Fearing Taliban Takeover: As US Withdraws, Afghan Interpreter Waits for Visa