President Joe Biden announced Wednesday that he plans to withdraw all U.S. troops from Afghanistan by the 20th anniversary of the Sept. 11 attacks, closing the book on America's longest war.
"We went to Afghanistan because of a horrific attack that happened 20 years ago," Biden said in a speech Wednesday. "That cannot explain why we should remain there in 2021."
The war was launched with a wide swath of international support when the U.S. invaded Afghanistan in October 2001, but it quickly became a slog with no clear victory conditions. Since then, 2,352 U.S. troops have been killed and more than 20,000 injured. Roughly 3,500 troops remain in the country, a significantly smaller footprint than the 100,000-plus troops during the early years of the Obama administration.
Read Next: Soldiers Involved in Flying Helicopter Low Over DC Protesters Have Been Disciplined, Army Says
"We cannot continue the cycle of extending or expanding our military presence in Afghanistan hoping to create the ideal conditions for our withdrawal, expecting a different result," Biden said. "I am now the fourth American president to preside over an American troop presence in Afghanistan. Two Republicans. Two Democrats. I will not pass this responsibility to a fifth."
Biden's announcement comes as the U.S. will miss the May 1 deadline to leave the country negotiated between the Trump administration and the Taliban. The withdrawal of troops will almost certainly plunge the country into chaos and create a power vacuum groups such as the Taliban will fight for, but there's no evidence the situation wouldn't become violent regardless of when the U.S. left.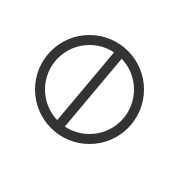 An intelligence report released Tuesday paints a grim picture for Afghanistan if it is left relatively alone to fight, saying that "the Taliban is likely to make gains on the battlefield and the Afghan government will struggle to hold the Taliban at bay."
"We will keep providing assistance to the Afghan National Defense and Security Forces," Biden said. "Along with our partners, we are training and equipping nearly 300,000 personnel. And they continue to fight valiantly on behalf of their country and defend the Afghan people, at great cost. We will support peace talks between the government of Afghanistan and the Taliban, facilitated by the United Nations."
The U.S. hasn't lost a service member in Afghanistan since February 2020 and has virtually ceased combat operations, moving to an advisory role training Afghanistan troops. However, moving weapons and dismantling bases could put troops in a vulnerable position during the coming months.
"The Taliban should know if they attack us as we draw down, we will defend ourselves and our partners with all the tools at our disposal," Biden said. "We will not take our eye off the terrorist threat; we'll hold the Taliban accountable."
The decision to end the war has split Congress along mostly partisan lines. Former President Donald Trump's failed promise to end the war was one of the rare issues on which Republican lawmakers would publicly rebuke him.
Most Democrats back Biden's move, but hawkish Republicans blasted the president's commitment as premature.
Sen. Jim Inhofe, the top Republican on the Senate Armed Services Committee, said a withdrawal that isn't conditions-based will "create a breeding ground for international terrorists."
Lindsey Graham, R-S.C., slammed Biden's withdrawal decision as "dumber than dirt and devilishly dangerous."
Rep. Adam Smith, D-Wash., the chair of the House Armed Services Committee, backed Biden's decision, saying, "We cannot wait for the perfect security conditions," which he said would mean "our men and women in uniform would never return home."
-- Steve Beynon can be reached at Steve.Beynon@military.com. Follow him on Twitter @StevenBeynon.
Related: After War Zone Scandals, Special Operators Are Curbing Deployments and Investing in Ethics Training