Editor's Note: This is the first in a series of reports on the lasting impact of the global COVID-19 pandemic on the U.S. military.
As tens of thousands of troops deployed in response to the pandemic and to protests last summer, as well as to secure the U.S. Capitol after a pro-Trump mob assault in January, the National Guard has arguably become the military's most relevant and high-profile component.
Typically, the force is delegated to respond to areas devastated by wildfires or hurricanes, along with missions abroad in combat zones, which it still had to juggle during the past year.
National Guard troops have become a normal sight in many parts of the country. The yearlong stress test of domestic missions underscored what some consider to be weak or outdated laws affecting the force, particularly the confusing rules around accruing GI Bill benefits.
"What we're seeing now is more of an operation reserve, rather than a strategic one," Rep. Mike Levin, D-Calif., said in an interview with Military.com. "It really has become an integral part of our defense planning. With the sacrifices that are being made, we need to make sure the benefits are appropriate. It's simply not right that members of the Guard are taking on these risks, doing the same job as their active-duty counterparts, yet not having access to the same benefits."
Congress moved swiftly last year to protect the benefits of students who were impacted by the pandemic, including a bill signed into law from Sens. Jerry Moran, R-Kan., and Jon Tester, D-Mont., which allowed GI Bill students to continue to receive their full tuition and housing allowances as universities shifted to online learning.
But even with more protections in place for students, the pandemic supercharged a simmering debate on Capitol Hill regarding the benefits disparity between active-duty and National Guard troops.
Levin recently introduced a bill that would count every day of National Guard service toward accruing GI Bill benefits. During a normal year with no domestic missions, Guardsmen serve roughly 60 days per year, none of which count toward education benefits -- largely seen as a veteran's most powerful benefit.
Similarly, not all domestic missions count either. It's a tangled bureaucratic web of confusing fine print on a soldier's orders. State activations don't earn any benefits for troops, due to Guardsmen ultimately being considered state employees -- to the point that troops fill out new W-4 forms, precluding them from claiming disability from the Department of Veterans Affairs and relinquishing legal protections against civilian employer discrimination.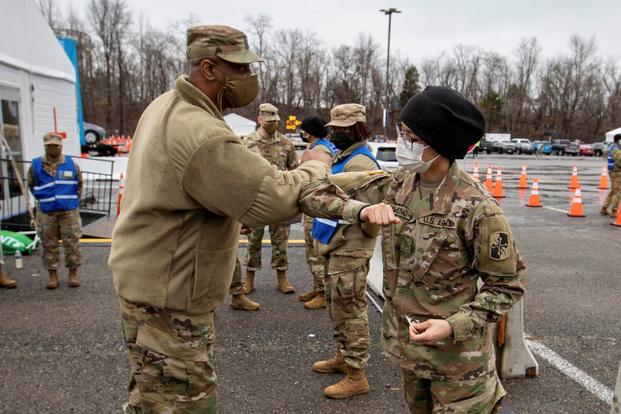 Even commonly used federal orders don't automatically count unless the president declares a state of emergency. For domestic missions, the Guard often operates under what's known as Title 32, meaning governors are in command of the troops, but the federal government covers the costs. This also entitles troops to all benefits associated with active-duty service.
Title 32 and Title 10 largely work the same way in terms of accrual of benefits and pay. Both count as federal, active-duty orders. The only significant difference is that, with Title 32, Guard troops are under the command of their home state. Title 10 is used for active-duty orders, such as a deployment abroad, for which service members fall under the command of the president.
To earn Post-9/11 GI Bill benefits, service members need to serve at least 90 aggregate days of active-duty service, aside from basic training, or at least 30 consecutive days if discharged for a service connected injury. This timeline has brought up issues previously with Guard missions ending close to the 90-day mark, setting up two scenarios in which the federal government could either artificially extend a mission to enable troops to earn benefits, or end the mission early, cutting them out of thousands of dollars worth of entitlements.
With the post-9/11 wars winding down, it could be difficult for a Guardsman to earn their full GI Bill benefits, which requires 36 months of active duty for a full scholarship, and not every day in typical Guard duty not counting.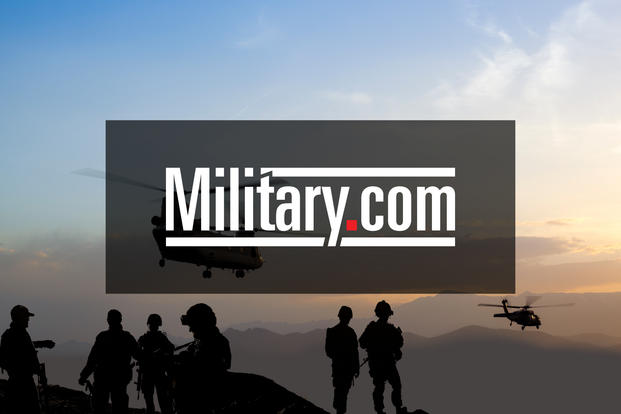 It's so confusing that even top brass have a tough time explaining when a Guardsman is entitled to benefits. Maj. Gen. Dawne Deskins, then the director of manpower and personnel at the National Guard Bureau, told lawmakers at a House Veterans Affairs Committee hearing on benefits in 2019 that she didn't know the criteria for how benefits are decided for Guard troops at the border. They were eventually placed on federal orders, earning them GI Bill benefits, after scorn from lawmakers.
Yet dramatically expanding who is eligible for federal education benefits could bring steep costs for the government. The VA spends roughly $10 billion on the 700,000 GI Bill beneficiaries per year, according to the Congressional Budget Office.
"Some people are concerned with cost, but it's a priority to get equal benefits for equal work," Levin said. "It's a matter of finding the balance to make sure we address the benefits disparity and be cost-effective."
There's another bill on the table from Rep. Barry Moore, R-Ala., which could be a cheaper alternative. He said he hopes it would "remove bureaucratic hurdles" by eliminating the need for Title 32 orders to require an emergency declaration from the president.
"As a former member of the Alabama National Guard, I am well aware of the inequity surrounding benefits provided to servicemembers compared to those on active duty," Moore, a member of the House VA committee, said in a statement.
Moore's bill also has the backing of Rep. Mike Bost, R-Ill., the ranking member of the VA committee, and Rep. Nancy Mace, R-S.C., who also serves on the committee.
-- Steve Beynon can be reached at Steve.Beynon@military.com. Follow him on Twitter @StevenBeynon.