Lance Cpl. Chase Sweetwood's younger siblings always looked up to him, and his mom said some were already planning to follow in their Marine brother's footsteps by joining the military.
Now, Christiana Sweetwood said, they're banned from considering it until they're at least 18 years old and can make the choice fully on their own.
"I will not sacrifice, at this point, any more of my kids to go into the military and have complete lack of leadership," she said after being briefed on the findings on the July 30, 2020, accident that ended her son's life a day before his 19th birthday. He was one of nine troops killed when their amphibious assault vehicle sank near California's coast.
"I don't think I'll have trust again until I see action," she added.
Read Next: Marines Vow Safety Improvements After Fatal AAV Accident Reveals Serious Flaws
Two commanding officers have been removed from their jobs following the accident, which officials determined was caused by breakdowns in leadership, training and maintenance. The problems that led the AAV to fill with water and sink started long before July 30, and were worsened by a command that investigators say failed to prioritize troops' safety.
"The sheer number of issues and mistakes -- it's just so overwhelming," said Aleta Bath, the mother of Marine Pfc. Evan Bath, a 19-year-old from Wisconsin who was also killed in the accident. He was her only child. "The bottom line is it shouldn't have happened, and no matter how angry you are, it doesn't bring your child back."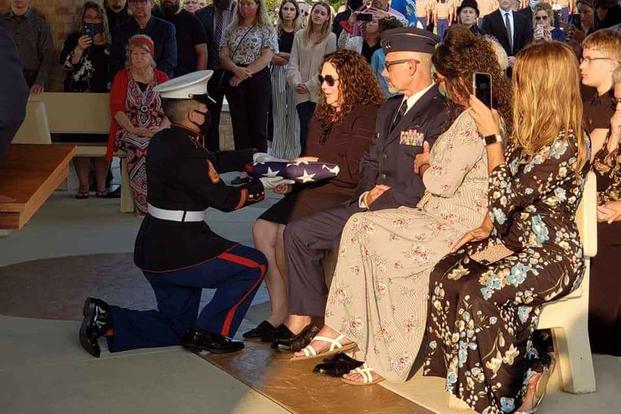 The mistakes leading up to and during the AAV's sinking were many, the investigation found.
The vehicles were in bad shape before they were assigned to the 15th Marine Expeditionary Unit ahead of its fall deployment, with some having been inoperable for a year. And when the vehicles were assigned to the MEU, the investigation noted, the commander didn't prioritize their maintenance.
The tracked vehicles that bring Marines to and from ships were also in the water on July 30 without a safety boat, a move that goes against Navy regulations. Few inside the AAV were trained to get out of a sinking vehicle, and the eight Marines and one sailor weren't told to prepare to evacuate until the water was far deeper than was safe.
Emergency lights inside the AAV also weren't working, leaving the troops inside searching the dark vehicle for safety hatches using lights on their own cell phones. And when another AAV pulled up to help, it accidentally bumped the endangered vehicle, pushing it into the direct path of a wave, which washed over the open hatch, further filling the vehicle with water and causing it to sink rapidly.
"I don't think that I have ever seen something so horrible in my life in terms of how many things went wrong," Christiana Sweetwood said. "I 100% believe that a lot of the people that were involved -- people that should have been leaders, people that should have advocated for them to have better -- failed them. They failed them."
The Marine Corps suspended water operations for its entire fleet of AAVs after the accident until all 800 were inspected. The Vietnam-era vehicles have been in use for decades. The one that sank last summer was built in 1984 and delivered to the service in 1985.
The investigation found that the vehicles are still safe when maintenance and standard operating procedures are followed. For now though, the AAV operational pause remains in place pending more safety inspections, which include studying each vehicle's ability to keep out water.
In addition to Sweetwood and Bath, also killed were Cpls. Wesley Rodd and Cesar Villanueva; Lance Cpls. Marco Barranco and Guillermo Perez; Pfcs. Bryan Baltierra and Jack Ryan Ostrovsky; and Navy Hospitalman Christopher Gnem. They were assigned to Bravo Company, Battalion Landing Team, 1st Battalion, 4th Marines.
Christiana Sweetwood said the Marine Corps prides itself on taking "the best of the best" in terms of personnel, "but they don't give them the best." She said Congress and the country must be willing to prioritize funding for equipment Marines need to safely carry out their often-dangerous missions.
"But we're not even getting [some troops] to war," she said. "They're just dying from training accidents, and we're seeing them more and more and more. This needs to really be investigated and needs to be looked at. What can we do as a country to help fix this?"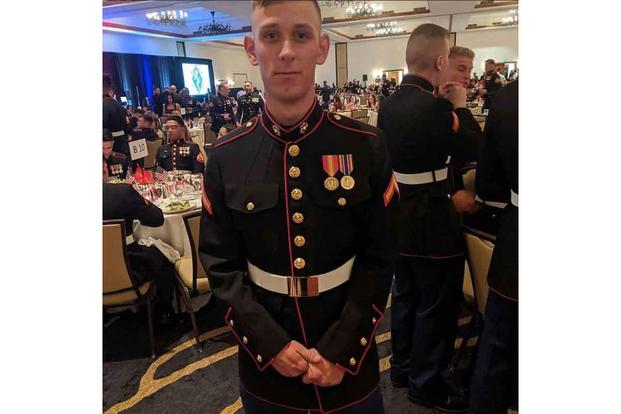 Top military leaders were summoned to testify on Capitol Hill last week to better prevent training-related deaths. Rep. John Garamendi, a California Democrat, called the toll of training accidents staggering.
"Between 2006 and 2018, 32% of active-duty military deaths were the result of accidents, while 16% of service members who died during that time were killed in action," said Garamendi, chairman of the House Armed Services readiness subcommittee. "Even as combat operations overseas have decreased, non-combat deaths have exceeded the number of military members killed in action every year since 2015."
Parents of troops killed while training in a spate of vehicle rollovers on land have been pressing for action on this issue, along with families of service members killed in a troubling series of aviation accidents.
Christiana Sweetwood and Aleta Bath both gave their sons permission to join the Marine Corps before their 18th birthdays. Once Bath decided he wanted to be a Marine before age 10, his mom said, "that was it."
"There was nothing else," she said.
Both moms recognized their sons could end up in dangerous situations in the military. But the chain of shortfalls that allowed the AAV to sink on July 30 has caused them to lose trust in the service.
"There is a certain amount of grace that you give for human error," Aleta Bath said. "In this case, the volume of human error and bad judgment was so great that it's unacceptable."
It haunts her, she added, to think about the AAVs' state of disrepair and her son -- who wasn't the strongest swimmer -- not being given the training he needed to exit a sinking vehicle.
The families got hourslong briefings and copies of a nearly 2,000-page redacted investigation into the accident that took their sons' lives. As the Marine Corps carried out its investigation, some of the moms banded together to support each other and search for answers to how such a terrible training accident could happen. They had uncovered indications of problems, the moms said, but the findings were worse than they could have imagined.
Since the accident occurred during the global pandemic, Aleta Bath said the families of the fallen haven't all been able to meet as a group with top Marine leadership to get remaining questions answered. The team that briefed the Bath family individually was caring and thorough, she said, "but I think we deserve a conversation with someone higher up in the chain of command."
"Someone from Washington -- I think we deserve that," Aleta Bath said. "Someone to look us in the eyes and say, 'I'm sorry this happened, and here's what we're going to do about it.' We haven't received that yet."
-- Gina Harkins can be reached at gina.harkins@military.com. Follow her on Twitter @ginaaharkins.
Related: 'Tragic Mishap Was Preventable': How the Marines Failed 9 Troops Whose 35-Year-Old AAV Sank in the Pacific