Just hours after President Joe Biden took the oath of office on Jan. 20, newly minted White House Press Secretary Jen Psaki fired off a tweet soliciting questions from the American public.
Halfway across the country, Billie Winner-Davis responded with a question she had asked former President Donald Trump for years: Would the president release her daughter from prison?
Reality Winner, a former U.S. Air Force language analyst, is serving a 63-month sentence at a Fort Worth, Texas, federal prison after pleading guilty to leaking classified National Security Agency information on Russia's alleged efforts to undermine the 2016 election -- a topic that has dominated national discourse and brought to light the challenges of safeguarding the voting process.
Read Next: Distracted Guard, Gate Malfunction Allowed Intruder to Board Aircraft at Joint Base Andrews
Winner has thus far served 45 months of her sentence, including her pretrial confinement, and now expects to be released on Nov. 23, based on good behavior. She then would go to a halfway house before entering home confinement.
But multiple advocates with whom Military.com spoke say that Winner has more than served her time.
The U.S government claimed that Winner's actions undermined national security. Her family and advocates say she is a whistleblower who only tried to do the right thing; for years, they have taken to social media to publicize her plight.
They believe they've made inroads since the push to gain clemency or even a presidential pardon for Winner has gained high-profile backers, including Walter Shaub, former director of the Office of Government Ethics under the Obama administration; Justin Amash, a former Republican congressman from Michigan; Michael Cohen, Trump's ex-attorney; and "Star Wars" actor Mark Hamill. Support has poured in to #FreeRealityWinner.
"#LiberateThisWhistleblower," Hamill tweeted in December. A month later, Hamill tweeted a video of Winner-Davis making a plea to Biden to bring her home. "#BringRealityHome," Hamill said alongside the video.
Winner-Davis isn't sure what has drawn celebrities and figures from both sides of the political spectrum to her daughter's cause. In a hyper-partisan world, it's incredibly rare to see such unity. While Winner-Davis has tried to increase awareness on her own -- with coalition support from the #FreeRealityWinner team -- she says she has no insight into supporters' motives. But she's grateful, she said, that they've united around that idea that Winner's actions created no harm, and her intent was to expose a foreign power's influence over the U.S. election process.
Due to the pandemic, the effort is mostly online, with Winner's allies sitting behind computer screens instead of gathering for demonstrations.
A documentary, "United States vs. Reality Winner," from Sonia Kennebeck, an independent filmmaker and investigative journalist, will debut this month at the South by Southwest film festival. Winner's friends and family hope it will gain more attention for their effort. But for now, Winner's allies must wait for answers from those who could free her.
"Where is the threat? Where's the threat for Reality to come home right now?" Winner-Davis asked. She said her daughter has paid her debt after serving half her sentence.
"Is she a danger to anyone? Is she a danger to society? She acted in the best interest of our country. She acted to give us the truth," Winner-Davis said in a recent interview with Military.com.
Alison Grinter, Winner's attorney, filed an application for clemency, or a commutation of her sentence, with the Department of Justice's pardon attorney early last year.
The Office of the Pardon Attorney has received the application, "but more often than not, the Office of the Pardon Attorney is the place where dreams go to die -- I mean, it just sits indefinitely," Grinter said in a phone call Wednesday.
Biden has the power to offer clemency or even a pardon, which absolves a person charged with or convicted of a crime. But it's been a frustrating process to compete against many other worthy things for the president's attention, Grinter said.
The family and Winner's legal team have not received any word from the White House or members of Congress to whom they've reached out in recent months.
The White House referred Military.com to the Justice Department for comment. DOJ's acting deputy director of public affairs, Nicole Navas Oxman, noted there is a clemency petition for Winner but could not comment further on the application status.
"We have been waiting ... as loudly as we possibly can," Grinter said.
The Airman Who Went to Prison
In 2018, Winner, now 29, was found guilty of violating the 1917 U.S. Espionage Act and sentenced to more than five years in prison. Prosecutors said at the time it was the longest sentence ever imposed for an unauthorized distribution of government information to a media outlet.
Winner, a cryptologic language analyst with the 94th Intelligence Squadron at Fort Meade, Maryland, separated from active duty in 2016 after serving six years and receiving the Air Force Commendation Medal.
Following her separation, she was hired by Pluribus International Corporation under a National Security Agency, or NSA, contract to work out of Fort Gordon, Georgia. While employed by the security firm, she printed a classified report detailing how Russian cyber hackers targeted American voting software on local election systems.
She mailed the documents to The Intercept. In an attempt to verify the information with the NSA when asking for comment, the online publication inadvertently revealed clues about who had transmitted the leak and how -- all but ensuring Winner would be tracked down quickly, according to The New York Times. She was arrested on June 3, 2017 -- two days ahead of the news outlet's publication of the information -- and held for more than a year before her guilty verdict in 2018.
"Mistakes were made," Winner-Davis said. "I don't think she covered her tracks, but the mistakes made by The Intercept made it easier for the FBI to find and corner her."
"[The prosecution] created this sort of obfuscation around [her case], and she was treated as a terrorist," Grinter said. "The process was incredibly opaque. Here is an American telling the American people about threats to our country. This is absolutely the opposite of what the Espionage Act was designed to prosecute."
Winner accepted a plea deal, pleading guilty before a federal judge in Augusta, Georgia, to avoid a 10-year sentence. The judge sentenced her to more than five years at Federal Medical Center Carswell in Fort Worth.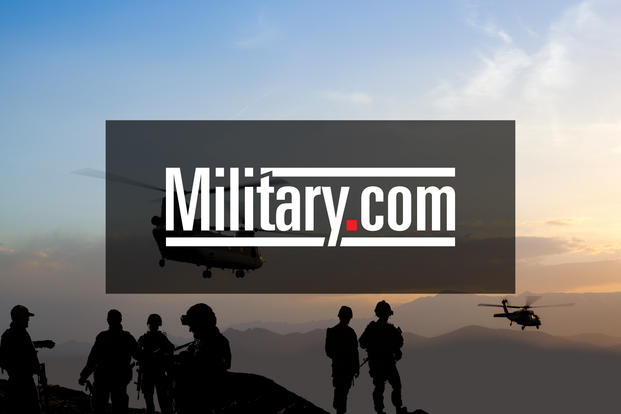 Winner tested positive for COVID-19 last summer, according to her family, and made an emergency appeal for compassionate release to serve her sentence at home amid an outbreak at the facility. The appeal was denied. She hasn't regained her full sense of smell and still has body aches due to lingering effects from the virus, Winner-Davis said.
Earlier this year, reports surfaced that Winner had filed a Prison Rape Elimination Act, or PREA, complaint last year alleging sexual assault by a prison guard. The family says Winner fears for her life as the guard reportedly vowed to retaliate, according to The Intercept.
However, Grinter sent a letter to the prison last week to make sure the guard remains out of direct contact with Winner, her mother said.
"Still, she is suffering enormously during this pandemic, during her struggle with sexual assault within the prison," Grinter said.
Winner may communicate with only a strictly limited number of people via telephone or email. Everything she sends or says is monitored, Winner-Davis said.
She is currently in a partial lockdown status because of COVID-19 with little visitation, which has been replaced mostly by video calls. None of her family or friends is located particularly close to the prison anyway. Her mother lives near Corpus Christi in Texas, a roughly six-hour drive.
To better understand what her daughter is going through, Winner-Davis even took a job as a manager at a south Texas correctional facility that houses individuals awaiting trial. "I stay because I don't ever want to lose sight of what happens in there," she said.
Winner gets no preferential treatment in prison, said Wendy Collins, the spokesperson for the family and the #FreeRealityWinner movement.
"She's not like the Shaman; she doesn't get organic food," Collins said of Winner's vegan diet, referring to Jacob Anthony Angeli Chansley, a Navy veteran arrested after the Jan. 6 riot at the U.S. Capitol. Chansley, who goes by Jake Angeli and another pseudonym, the "QAnon Shaman," was moved to another correctional facility last month so he could receive organic meals in line with his food preferences.
The Vets Who Back Her
The discourse around Winner is mixed. Social media pages on Facebook and Reddit are filled with users praising her courage, while others have vilified her as someone who should have known better than to leak classified information and compromise national security.
Winner didn't detail her plans to send the NSA document to anyone, Winner-Davis said. "That's something that she's very guarded about."
"I was shocked," said Dan Hill, a former airman and Winner's friend. "I didn't think she would ever do anything like that."
Hill and Winner, whom he described as "motivated and dedicated but shy and reserved," met in 2013 at the Fort Meade gym. Hill said he didn't particularly like his job as a computer systems programmer and often felt that Winner didn't like hers either, other than "her love of language." But the two didn't discuss work, only their affinity for fitness and aspirations for the future, he recalled. The retired master sergeant is still in touch with Winner.
"We both don't have very many really, really good close friends," Hill said. "She is one of my best friends. But I also wasn't surprised that she would risk her own freedom or security to help, you know, the rest of the country. She's such a compassionate, patriotic person."
Winner is unable to speak with the media, but according to New York Magazine, she used her linguistic skills -- she is fluent in Dari, Farsi and Pashto -- as part of the Air Force's drone program to aid pilots targeting enemy combatants in the Middle East.
Following her separation from the service, Winner wanted nothing to do with watching people die, according to confidantes who spoke on her behalf to the magazine in 2017. Instead, she looked for opportunities to work with a humanitarian or refugee organization in Afghanistan "so that she could help," said Winner-Davis, who added that she still isn't completely aware of what her daughter did in the service.
Like Hill, Pat Alviso, national coordinator for Military Families Speak Out, an organization supporting troops who've served in the military since 9/11; and Don Kimball, an Air Force veteran who hosts his own radio show, "Friendly Fire: A Voice for Veterans," say they feel a need to support Winner and don't view her any differently than any other service member.
"It's just been a real honor and a privilege and to help to get Reality out," Kimball said. He said he mentions Winner every chance he can on his biweekly show.
"We have a new president. It's time," said Alviso, who also advocates on behalf of veterans facing deportation. "Let's see if Biden is really going to support our troops. He says he supports military families? Here, it can start with Reality Winner."
"As a veteran who took the oath to defend the Constitution from enemies foreign and domestic, I believe that she upheld her oath of service," added David Weissman, once a vocal Trump supporter who now identifies as a liberal Democrat. The former Army chaplain and sergeant, who deployed to Afghanistan twice over his 13-year career, has more than 300,000 followers on Twitter, where he often posts about Winner.
"I strongly believe that Reality Winner should be pardoned ASAP. I can understand why Reality went the route she did ... she was doing her duty," he said.
Alviso, Hill, Kimball and Weissman say they frequently ask themselves what more they can do.
"If there was something else I could do besides just making phone calls and writing emails and going to websites, then I would," Hill said.
A Whistleblower's Fate
"People believe that there's this golden road for whistleblowers to walk down," said Lisa Ling, a former Air Force technical sergeant who worked with the drone program. She was honorably discharged in 2012 and spoke out against drone warfare in the 2016 documentary, "National Bird."
"Will her military experience help her? She's still a whistleblower. Whistleblowers are treated like they're radioactive," Ling said.
"From my own military background, it didn't help," added Thomas Drake, a former senior executive at the National Security Agency, where he worked between 2001 and 2008. The Navy veteran became a whistleblower by leaking information about surveillance programs and wasteful spending at the agency to The Baltimore Sun. The Obama administration accused Drake of violating the Espionage Act, among other charges. He was indicted, but all charges were dropped in 2011.
"I mean, sure [military service often earns] brownie points, but it [doesn't] matter when it's national security," Drake said.
Drake called it ironic that Russia's attempts to undermine the voting process were designated not as a national security threat, but as a secret. "Where's the accountability for not protecting the election system in 2016? Who's doing the betrayal here?" he said.
Ling and Drake said they believe the system meant to protect whistleblowers is broken, cheating the individuals who want to do public good. Neither is hopeful that the system will be reformed, saying the war on whistleblowers will continue no matter who is president.
"She was treated as an enemy combatant within our own country. She paid the ultimate price for what was her final act of public service," Drake said.
The White House did not respond when asked whether the Biden administration is weighing a review of how whistleblowers are treated in the U.S.
'Hanging on to Who She Is'
Collins said that while Winner's supporters remain motivated, their efforts often seem fruitless.
"It's like, 'Hey, Reality, we're doing this great action where we have thousands of people writing the White House.' What does she -- unless she gets out, why does she even care?" Collins said.
Winner's team threw "everything we could at the wall," Grinter said of efforts during the Trump administration.
"I mean, we tried to get attention from Kim [Kardashian] and Kanye [West] and just from people that I just would never have thought would be involved in any serious attempt to bring justice or reconciliation to our country," she said. Kardashian, who has millions of social media followers, was involved in the Trump administration's prison reform efforts.
At one point, Cohen, Trump's former lawyer, offered to help. Grinter, Collins and Winner-Davis described his contributions as a good-faith gesture, but nothing that moved the needle from a legal standpoint. Cohen did not respond to a request for comment.
Grinter said she remains hopeful for a pardon since other whistleblowers have seen favorable results.
Chelsea Manning, an Army intelligence analyst who then identified as a male named Bradley, was charged with violating the Espionage Act. Unlike Winner, Manning "exposed sources and methods and human assets," Grinter said. Sentenced to 35 years in prison in 2013, Manning received a commuted sentence from President Barack Obama in 2017. She served seven years, including pretrial confinement.
Toward the end of his presidency, Trump handed out a flurry of pardons, including for Paul Manafort, his campaign chairman, and political consultant Roger Stone. Winner-Davis sat by the phone waiting for a call Trump was going to grant one for her daughter. It never came.
"It's such a slap in the face to see the granting of the clemency that had gone on [in the prior administration]," Winner-Davis said. "Every single pardon that was announced, that really hurt."
She recalled Winner telling her she was not fazed by the lack of a pardon from Trump.
Winner-Davis said Winner told her she's strong enough to wait until the time is right to be back with her family, and she preferred not being in the same company as the individuals who got absolution from the former president. She claimed she was in prison because of her integrity, not despite it.
As a fitness buff, Winner is teaching a yoga class in prison and has not been vaccinated against COVID-19, Winner-Davis said
"She still tells me she's hanging on to who she is; she's going to always do the right thing," Winner-Davis added.
"Right now, we don't have any connections within [Washington], D.C. And so we're just kind of stuck," she said. "So we're just going to try to make enough noise. That's what we're going to try to do."
-- Oriana Pawlyk can be reached at Oriana.Pawlyk@Monster.com. Follow her on Twitter @oriana0214.
Related: Reality Winner, Air Force Vet Imprisoned for Document Leak, Seeks Trump Clemency