Retired Navy Lt. Cmdr. Thomas Edward Caldwell had a plan leading up to the violent Jan. 6 takeover of the U.S. Capitol, according to federal prosecutors.
The 66-year-old former Reserve intelligence officer wanted to transport weapons into Washington, D.C., by boat -- possibly with three four-man sniper teams who could "go hunting after dark" for "cockroaches who prey on the weak." That's according to new court documents that allege Caldwell and other veterans who forcibly busted into the Capitol last month relied on military training to prepare for the breach.
Caldwell, who lives in Virginia and left the Navy in 1995, is a member of the Oath Keepers, according to federal agents. The far-right anti-government militia group is one of several that recruits people with military and law enforcement experience. Two more veterans are named as Caldwell's co-conspirators: Jessica Marie Watkins and Donovan Ray Crowl.
Watkins, a 38-year-old from Ohio, is an Army veteran. Crowl is a former Marine corporal who worked on Huey helicopters.
The trio are among at least 32 alleged participants in the U.S. Capitol breach who served in the military. The number includes Ashli Babbitt, a 35-year-old Air Force veteran, who was shot and killed by law enforcement inside the Capitol, stopping her apparent attempt to reach the House of Representatives chamber. She was one of five who died in the riot.
Many of the rioters at the Capitol on Jan. 6, including Babbitt, believed that President Donald Trump won the 2020 election. There is no evidence to support the former president's claims of widespread voter fraud. Trump was impeached by members of the Democratic-led House for the second time in his presidency over his comments leading up to and after the Jan. 6 mob, but the Senate failed to get the necessary two-thirds majority to convict him, and voted to acquit Feb. 13.
Each of the military services is now facing an order to address extremist ideologies in the ranks. The Joint Chiefs have called the Capitol mob "a direct assault on the U.S. Congress, the Capitol building, and our Constitutional process."
Leaders remain concerned, Pentagon Press Secretary John Kirby said Friday, that extremist groups are actively working to recruit those about to join the military. The defense secretary and Joint Chiefs are considering whether soon-to-be veterans need to be warned about the risks, he said.
"[Do we] need to do a better job educating future veterans as they get ready to leave," Kirby said, as to "what's waiting for them and who's waiting for them on the other side of that?"
'Detailed and Organized'
Court documents describe Caldwell as "a key figure who put into motion the violence that overwhelmed the Capitol."
Had the retired naval officer's plans come to life, as prosecutors put it, he appeared ready and willing to wreak even more havoc.
"The detailed and organized nature of Caldwell's planning for the January 6 operation and Capitol assault was uniquely dangerous and continues to impact security in the District and beyond," federal prosecutors alleged in a Thursday court filing. "Everything he did, he did in concert with an anti-government militia. Specifically, Caldwell helped organize a tactical unit of trained fighters that stormed and breached the Capitol on January 6, 2021."
Thomas Plofchan Jr., Caldwell's lawyer, did not immediately respond to a request for comment. But he has argued that his client is not a member of the Oath Keepers. Caldwell is a disabled veteran who suffers from post-traumatic stress tied to a failed spinal-fusion surgery to treat a service-connected injury, Plofchan said.
Caldwell has no criminal history, and held a top security clearance for decades while working for the FBI after leaving the Navy, the attorney added. His physical injuries, Plofchan said, would have prevented him from storming barriers or forcibly entering the Capitol.
Prosecutors claim Caldwell messaged Watkins in November, telling the former soldier he was "very worried about the future of our country."
"I believe we will have to get violent to stop this," he's quoted as writing in the court documents. "Stay sharp and we will meet again. You are my kinda person and we may have to fight next time. I have my own gear, I like to be ON TIME and go where the enemy is, especially after dark."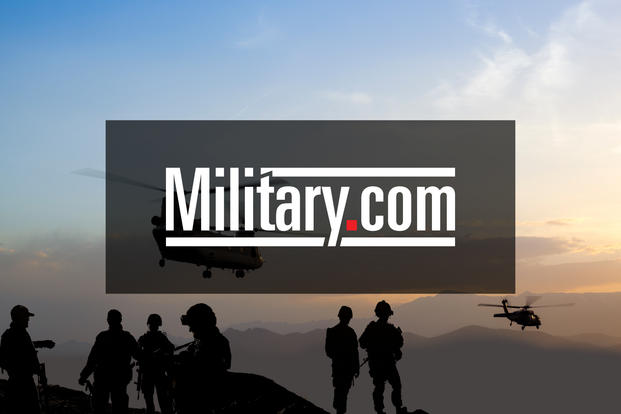 Watkins and Crowl, who both live about 50 miles outside Columbus, Ohio, in Champaign County, are allegedly members of a local militia group. Members of the organization, called the Ohio State Regular Militia, pay dues to the Oath Keepers, court documents state.
Watkins claimed on the now-offline social media site Parler that she was the commanding officer of the Ohio State Regular Militia. She's also accused of holding a basic training class in January, telling one potential prospect that she needed the recruit to be fighting fit by President Joe Biden's inauguration.
Crowl, 50, is accused of attending a training camp in North Carolina in December.
On the day of the riot, court documents add, Watkins claimed they had a group of about 30 or 40 people organized. She and Crowl "equipped themselves for battle before heading to the Capitol by carrying communication devices and wearing reinforced vests, camouflage helmets, and goggles."
They joined up with others wearing Oath Keepers clothing, the court documents state, and moved in an "organized and practiced fashion up the steps on the east side of the Capitol," where they forcibly entered the rotunda and pushed past a law enforcement agent.
"We are sticking together and sticking to the plan," Watkins said, according to court documents, before taking a video with Crowl in which they yelled, "We took on the Capitol! We overran the Capitol!"
'Misled by the President's Deception'
Other groups present at the Capitol last month also boasted military members and veterans in their ranks.
Retired Marine Capt. Christopher Kuehne, an alleged member of the Proud Boys, was arrested Thursday for his role in the Capitol breach. The Proud Boys call themselves "Western chauvinists," and have appeared at extremist gatherings, including the deadly 2017 Unite the Right rally in Charlottesville, Virginia.
Kuehne, a 47-year-old from Kansas, moved in coordination with four others during the riot, gesturing to communicate. Kuehne allegedly carried rolls of bright orange tape, which the suspects are said to have worn strategically, along with tactical-style gear, including helmets and gloves.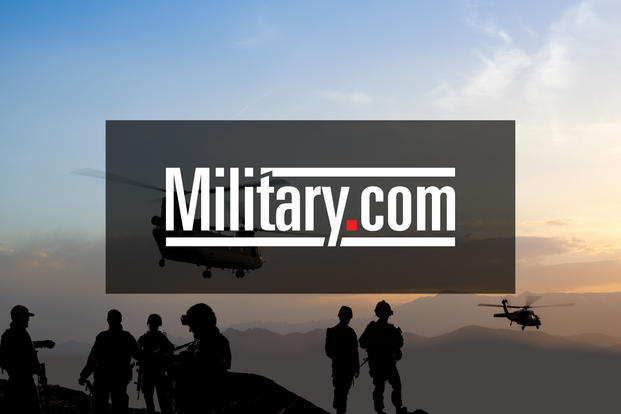 The five suspects allegedly positioned themselves to prevent U.S. Capitol Police officers from lowering metal barriers to prevent the crowds from advancing. Kuehne, according to court documents, grabbed a podium and placed it on the track of one of the barriers to prevent it from closing.
The Purple Heart recipient served as a rifleman and scout sniper before becoming a field artillery officer. He deployed to Iraq twice. He retired in 2013 after 20 years of service.
Kuehne's father told The Associated Press his son was recently laid off, which added a lot of stress to his life. The Washington Post reported this week that most of the people arrested after the Capitol riot had a history of financial trouble.
"I'm in tears right now," he told the AP reporter when learning of his son's arrest. "I can't believe he went to DC. It's just unbelievable."
Dominic Pezzola, who goes by the name Spaz, was arrested last month for his role in the riot -- another alleged Proud Boys member with a military history.
Pezzola, who's accused of breaking a Capitol window with a riot shield, was seen in images wearing clothing with Proud Boys and Marine Corps logos, court documents show.
Michael Sherwin, the acting U.S. attorney for Washington, said in a January court filing that Pezzola "showed perseverance, determination, and coordination in being at the front lines every step along the way before breaking into the Capitol," according to the AP.
The former Marine corporal, who served in the Reserve until 2005 as an infantry assaultman, never deployed. He's now being held without bond after prosecutors said investigators found a thumb drive at Pezzola's New York home that contained materials about making weapons, explosive devices and poison.
Jonathan Zucker, the Marine veteran's attorney, argued that the 43-year-old has no criminal record or history of violence. As a veteran, Pezzola "acted out of the delusional belief that he was a 'patriot' protecting his country."
"Defendant is former military who is sworn to protect his country," Zucker added. "He was responding to the entreaties of the then commander in chief, President Trump. The President maintained that the election had been stolen and it was the duty of loyal citizens to 'stop the steal.' Admittedly there was no rational basis for the claim, but it is apparent [the] defendant was one of millions of Americans who were misled by the President's deception."
Pezzola didn't act out of criminal intent, his attorney added, but "a frighteningly confused and distorted sense of conscience."
"Hopefully, as a result of this experience he has learned not to be so gullible and will not be so easily duped again," he said.
Zucker isn't the only attorney representing a military veteran linked to the Capitol riot to make that argument. Albert Watkins, who represents Jacob Chansley -- a Navy veteran better known as the Qanon Shaman -- said his client was willing to testify at Trump's impeachment hearing.
When the former president didn't grant Chansley a pardon for his role in the Capitol mob, Watkins told Military.com his client felt let down.
"Mr. Chansley is deeply disappointed in former President Trump and feels as though the former president turned his back on those that heeded the call of the president to support the presentment to help save our nation," Watkins said.
-- Hope Hodge Seck contributed to this report.
-- Gina Harkins can be reached at gina.harkins@military.com. Follow her on Twitter @ginaaharkins.
Related: National Guardsman Is 1st Current Service Member to Be Arrested After Capitol Riot