Two pararescuemen assigned to Davis-Monthan Air Force Base, Arizona, received the Bronze Star medal with Valor earlier this month for separate missions to support special forces teams clearing Taliban compounds in Afghanistan in 2019.
Read Next: Supreme Court Set to Hear Arguments in Military Rape Cases
During a ceremony at the base, Master Sgt. Adam and Staff Sgt. Benjamin, of the 48th Rescue Squadron, were presented with the nation's fourth-highest military honor on Oct. 1, according to an Air Force release. While the release only identified the airmen by their first names, Air Force Magazine reported the airmen are Adam Fagan and Benjamin Brudnicki. The airmen were assigned to the 64th Expeditionary Rescue Squadron at Kandahar Airfield during the time of their deployments.
"I was attached to a U.S. Army Special Forces Operational Detachment as a medic on one of their assault teams," Brudnicki said in the release. The mission, which took place in May 2019 in Helmand province, required Brudnicki and his team to breach a compound and clear it of enemy fighters.
"We were clearing a Taliban compound and one of our partner force commandos was shot," Brudnicki said in the release. "My team leader quickly led the assault as we eliminated the enemy with small arms fire and hand grenades at room distance. I treated multiple casualties with advanced medical interventions and helped coordinate exfiltration while my team continued to eliminate the threat."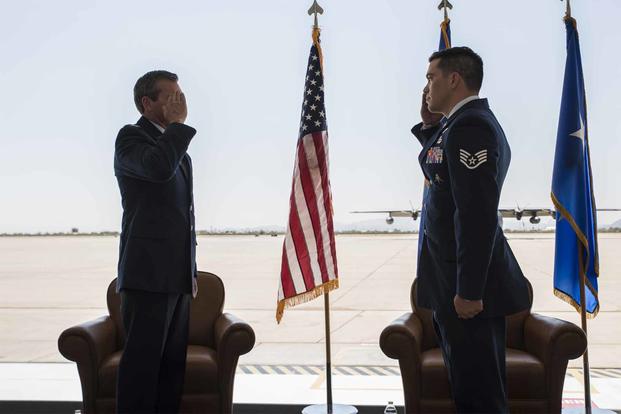 Per his awards citation, Brudnicki and the team improvised to use the Taliban's "own kill holes against them with decisive small-arms fire," Air Force Magazine reported. "At distances of less than 5 feet, he engaged relentlessly with personal weapons and hand grenades, despite their cover being damaged with a rocket that failed to detonate."
Amid the pitched battle, an Afghan soldier and civilian assisting the team were wounded; through the barrage of gunfire, Brudnicki ran into the open to help rescue the civilian, and also joined the firefight to stave off enemy fighters. This allowed "partner force commandos to remove the casualty from the courtyard," the citation said.
He cordoned off an area for the wounded to be treated until they were safe to transport, Air Force Magazine said.
In a similar clearing mission in Helmand's Sangin district that March, Fagan was attached to a Special Forces team moving in on Taliban forces to remove an improvised explosive device manufacturer.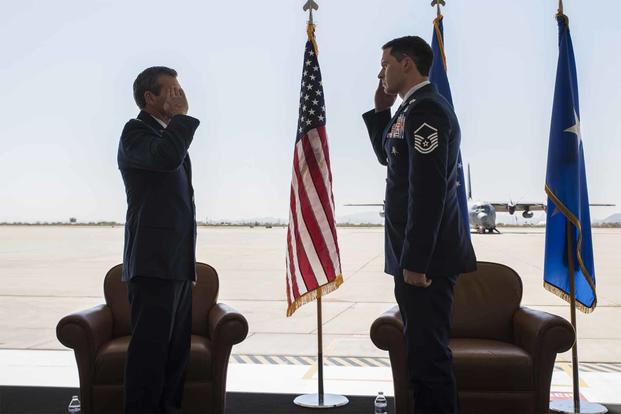 "We took a heavy IED attack, as well as small arms fire," Fagan said in the release.
During the firefight, an Afghan commando supporting the team was wounded.
"The heavy small-arms fire, coupled with rocket-propelled grenade blasts and multiple [IED] detonations pinned down the Afghan Special Forces team and hindered access to the critically wounded casualty," the citation said, according to Air Force Magazine.
Fagan relied on his training to remind him what he "was capable of," to treat the commando and repeatedly expose himself to the firefight -- all while coordinating a medical evacuation into the area.
"I knew what I was physically able to do, I knew I could treat that guy under fire in the dark," Fagan said in the release. That, and "training with other rotary wing platforms gave me the confidence to call in [the medevac] quickly," he said.
-- Oriana Pawlyk can be reached at oriana.pawlyk@military.com. Follow her on Twitter at @Oriana0214.
Related: Army Guard Pilots Get Distinguished Flying Cross for Engaging Taliban at Close Range