The new senior commander at Fort Hood, Texas, has ordered a training stand-down for all units as the first step in repairing the "erosion of trust" between soldiers and leaders that likely set the conditions for the disappearance and murder of Spc. Vanessa Guillen, a high-profile case that has attracted national scrutiny.
Just two weeks after taking over as the deputy commander of III Corps on Sept. 2, Maj. Gen. John Richardson IV has launched a yearlong effort to heal the base's deeply scarred image and begin rebuilding unit cohesion. The effort starts next week with Operation Phantom Action, a week-long training stand-down to give leaders time to start earning back the trust of their soldiers.
Read Next: Marines Weigh Closing Parris Island and San Diego to Open New Coed Boot Camp
Army Forces Command sent Richardson to replace Maj. Gen. Scott Efflandt as the senior commander at Hood until the current III Corps Commander, Lt. Gen. Pat White, returns next month. White has been deployed as the leader of Combined Joint Task Force-Operation Inherent Resolve, which oversees the fight against ISIS in Iraq and Syria.
Efflandt and other leaders at Hood are the subject of multiple investigations to determine the root reasons why the base has suffered 28 soldier deaths so far this year, including the tragic death of Guillen. The 20-year-old 3rd Cavalry Regiment soldier was allegedly murdered by a fellow male soldier. Her family maintains that he had sexually harassed her, but she was afraid to report it to her leaders.
Rebuilding Lost Trust
Richardson believes he already has insights into Fort Hood's problem and how to fix it.
"My assessment is that we do have some significant issues to tackle here at Fort Hood," he told Military.com. "I think, first and foremost, you've got to admit that you have a problem before you can start to fix it. ... We have had an erosion of trust between the soldiers and their leaders at echelon."
Soon after taking command Sept. 16, Richardson, along with 1st Cavalry Division commander Maj. Gen. Jeffery Broadwater, told brigade commanders that all leaders on Hood are going to return to the basics of building unit cohesion -- a skill they said has been lost in the years of back-to-back deployments to combat zones.
"I am a true believer that cohesive teams are what win battles at the lowest level; it's the platoon that wins wars," Richardson said. "My assessment was that it really had to do with people and the time that we are investing in people, and the impact that is having on our ability to build cohesive teams that are based off of trust.
"So, if you are talking to soldiers and they say, 'I don't trust my squad leader with important information or sensitive information about my life,' then you don't have that level of cohesion you desire in a military outfit," he added.
So far this year, Fort Hood has had 28 soldier deaths, including 10 ruled as accidents, eight as self-inflicted, two as illness, one killed in action and two that are pending or undetermined, according to Fort Hood numbers. There have also been five murders at Hood.
Overall, these numbers are comparable to posts of similar size, such as Fort Bragg, North Carolina; Fort Bliss, Texas; Fort Campbell, Kentucky; and Joint Base Lewis McChord, Washington, according to Army figures.
There were no murders at Hood in 2018 or 2019; two in 2017; and none in 2016. By comparison, Fort Campbell has had three murders this year; three in 2019; three in 2018; two in 2017; and three in 2016, according to Army numbers.
The Fort Hood area, however, has had the highest average of violent felonies -- to include violent aggravated assault, robbery and violent sex crimes -- between 2015 and 2019, compared to Bragg and Joint Base Lewis McChord, according to Army figures. Hood had 129 cases, Lewis McChord had 109, and Bragg had 90 per year during that time period.
But Fort Hood's problems became the focus of national attention when the remains of Guillen, who had been missing since April, were discovered near the base.
Army Spc. Aaron Robinson, who allegedly murdered Guillen on post, and 22-year-old Cecily Aguilar, a civilian and the estranged wife of a Fort Hood soldier, reportedly smuggled her body to a remote site in Bell County, where they allegedly mutilated and disposed of it. Robinson shot and killed himself June 30 when confronted by police, and Aguilar was charged with conspiracy to tamper with evidence.
Guillen's family claims that Vanessa told them Robinson sexually harassed her, but she never reported it. Army Criminal Investigation Command said in early July that it found no evidence of sexual harassment.
The case horrified the country and quickly ignited a public outcry. It has led to multiple lawmakers sponsoring new legislation to put an end to the long-standing epidemic of sexual assault and harassment in the military.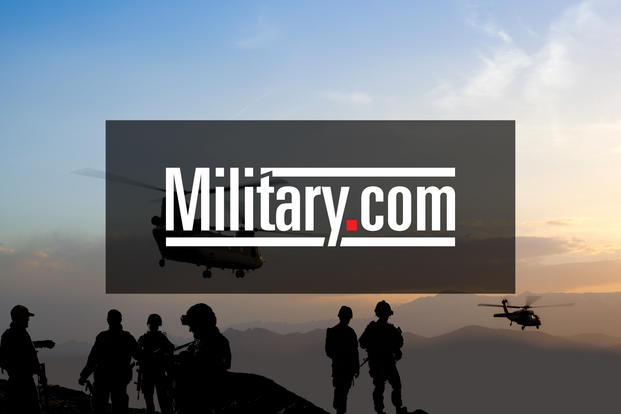 The Army has named Gen. John Murray, commanding general of Army Futures Command and one of the service's most senior commanders, to lead an in-depth investigation into the chain of command's actions related to Guillen.
The service also created an independent panel that traveled to Fort Hood in August to conduct a separate review of the command climate there.
The findings from the independent review will not be released for another month, but Richardson said that "they were able to provide me an initial ... indicator of what they think."
"All it did was confirm what we were already seeing, and that is, there is a trust deficit between the soldiers and the leaders," he said. "I think we already knew that and were moving out with Operation Phantom Action, but that just reinforced it for me."
A Year of Change
Richardson stressed that Phantom Action is the beginning of what will likely be a yearlong process. The first phase of the effort will begin with an "action week" that runs from Sept. 28 to Oct. 2 and is designed to create a sense of urgency to give leaders time to connect with soldiers.
"Next week is action week, so all the training that was planned has been cleared off the calendar," Richardson said. "We are reprioritizing because that is what commanders do. They prioritize and prioritize resources, so I am prioritizing for you that you are going to put your people first and I am going to provide you the resource of time to do it."
First on the list will be a directive that every leader will make contact with their soldiers' family members, he said.
"If they are married, it will be their spouse, and if they are not, their mom or dad. And they are going to say, 'Hey, I am Sgt. Richardson and I am Pvt. Thompson's squad leader, and I just wanted to call and let you know. ... I want you to please put my phone number into your contact, so if you ever have a question about his well-being or you know something that you think I should know, please don't hesitate to call me.'"
This is key to establishing a relationship triangle, Richardson said. In one corner, there is the first-line leader. The family is in another corner, the soldier's buddies are in the third corner, and the soldier is in the middle.
"That squad leader is responsible for creating a three-way conversation at a minimum between he and the family and he and the buddies," Richardson said. "Because somebody always knows a nugget about that individual, that maybe the squad leader doesn't. But if the squad leader knew, he or she could do something about it. ... But a lot of times, the soldier maybe tells the family member but doesn't tell the squad leader."
Tightening Up on Standards
Another focus will require leaders to start being more consistent about enforcing standards.
"It seems fundamental in the Army, but we have drifted away from that in our leadership culture right now," Richardson said.
Even small infractions, such as a soldier in the post exchange wearing an Army fitness uniform in the middle of the day, still need to be corrected, he said.
"We have been looking the other way on the little things and, when you look the other way on the little things, then the big things start happening and you have soldiers thinking my squad leader doesn't enforce standards, so why would I report that I have been sexually harassed because he is probably not going to do anything for me," Richardson said.
"We've got to break that mentality; we have to have our soldiers believe that their leaders -- at echelon -- squad leader, platoon leader, company commander, battalion commander, brigade commander and the deputy commanding general of the corps -- that ... they will take action if they know something is wrong."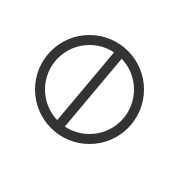 Leaders are also going to start having counseling sessions with their soldiers, a practice which was once commonly done in garrison life but fell out of practice when units were consumed with deploying, retraining and deploying to war zones over the past two decades, Richardson said.
"We are going to teach counseling skills because squad leaders -- they are like, what, 23 years old -- this is their first leadership job, and they have never had to do formal counseling," he explained.
Counseling sessions should be conversational and designed to mentor soldiers to help them set goals, and "if they've got personal issues, how to get them the help that they need," Richardson said.
Return to Life in Garrison
Some who held commands before the 9/11 attacks agree that young leaders have trouble adapting to a prolonged garrison environment, said Henry "Butch" Kievenaar, a retired Army colonel who served as the chief of staff for III Corps and Hood from 2012 to 2014.
"We had great combat leaders at all echelons, who had never served any time in garrison, and garrison is different than combat for a number of reasons," he told Military.com.
When units are deployed, they tend to bond quicker because everyone is together all the time, said Kievenaar, who retired in 2015 after a 30-year career that included multiple combat deployments to Iraq and Afghanistan, as well as Operation Desert Storm.
"When you are living with them 24/7, it is much easier to understand your soldiers," he said. "You've got a singular mission focus."
In a constant garrison setting, it's a challenge for leaders to remember that they have to stay involved with their soldiers' lives during off-duty hours, he explained.
"It's tough for young leaders to understand that, even when soldiers are not at work, they are your responsibility," Kievenaar said, adding that "it requires more hands-on leadership," especially on weekends.
"If you are coming in checking on your soldiers and seeing what is going on ... it tells them you care, and it gives you an understanding of what is going on when you are not around."
Richardson said the brigade commanders understand where he is going with his new approach, but he worries about his battalion commanders.
"I am seeing a challenge with the battalion commanders; they hear it, but they are struggling to visualize what we are talking about because they haven't ever experienced it," he said. "They haven't experienced the traditional garrison life, and all they have known is this constant churn of deploy, redeploy, deploy, redeploy, which has kind of gotten us to where we are right now.
"So, what I am having to do is do a lot of hands-on coaching with battalion commanders because ... battalion commanders are critical to this process."
It's for this reason that Richardson believes that younger soldiers don't yet understand the purpose behind Operation Phantom Action.
"I have stopped soldiers walking down through the headquarters and say, 'Hey, do you know what we are doing next week?' And most of them know we are doing something, but they don't know why," he said. "They say, 'I know we are taking the training off the schedule, and we are doing some counseling stuff.'"
When Richardson asks them why, they won't know, or they'll say, "'because of all the things that have happened or because of everything that is in the paper,'" he said.
'This is About Fixing the Army'
"This is not going to work if leaders at echelon, starting with myself, aren't out on the ground making it happen," Richardson said. "This is going to require myself, the command sergeant major, the brigade commanders, the sergeants major, and battalion commanders out of the office and on the ground stopping soldiers and talking to them, asking these questions and finding out if the word is getting down, and if it's not -- taking the time to pull that chain of command in and really coach, teach and mentor them.
"I am not out to cut people's heads off. This is about fixing the Army, and we have to do it."
If he sounds sure of himself, it may be because this is not the first time Richardson has faced a problem like this in his career.
Eight years ago, he was at Fort Hood, serving as the commander of the 3rd Cavalry Regiment. The first 18 months of his command went smoothly, until two soldiers committed suicide and another was killed in downtown Killeen.
At that time, Gen. Mark Milley, the current chairman of the Joint Chiefs of Staff, was a lieutenant general serving as the III Corps Commander at Hood, Richardson remembers.
"He had me up on the rug here -- ironically, about 50 feet from where I am standing now -- and he said, 'Hey look, Colonel, you've got some serious problems in your organization. If you don't know your people and if you and your sergeant major can't fix this, I will find a colonel and a sergeant major that can,'" Richardson said.
After looking at the cases of all three of the soldiers who died, it was clear that the "red flags were there and we should have known, if we would have known our soldiers better," he said.
"I shut the regiment down for 30 days and took all the training off the calendar and said, 'We are not going back to the field until we know our soldiers,'" he added.
His leaders pushed back. "They were like, 'What do you mean we are not going to the field? We are on our way to National Training Center [for a predeployment exercise],'" Richardson said.
"And I was like, 'We are not going to NTC at the rate we are going. We are all going to be out of a job, and not to mention it's just the right thing to do. We don't know our soldiers,'" he recalled. "And many of the things I learned from that experience, I am applying right now."
-- Matthew Cox can be reached at matthew.cox@military.com.
Related: 'This All Could Have Been Prevented' - Inside the Disappearance and Death of Vanessa Guillen