Sturgill Simpson is entering his prime during his 42nd year on God's green Earth. He released a controversial hard rock album that laid waste to his reputation as a honky-tonk country-and-western singer, made a Japanese anime-style Netflix movie that used the album as its inspiration and soundtrack, and now he's taking his new sound on tour.
The Navy veteran also was scheduled to play a guy from the basket of deplorables hunted by elitists in the action picture "The Hunt" before it was banned last September. That movie now has a release date later this month.
In the interim, Simpson played a Cleveland police officer in the December movie release "Queen & Slim," and the film is available now on Blu-ray, DVD and Digital. He sets off the movie's plot when his character stops a young couple heading home after their first date, telling the driver (Daniel Kaluuya from "Get Out" and "Black Panther") that he failed to use his turn signal.
Turns out that Kaluuya's date (Jodie Turner-Smith) is an attorney, and she loudly protests when Simpson's cop makes Kaluuya exit the vehicle, open his trunk for a search, and then get on the ground with his hands on his head.
The lawyer decides she wants to record the encounter on her phone, the cop loses it, and things fall apart. Two formerly solid citizens on a date are now fugitives from the law, and Simpson's work in the movie is finished.
This role might seem a bit ironic, since Simpson is a man who's got issues with authority. Since we last checked in on his career, he's given a controversial interview to UPROXX where he trashes his record label, his first album and the producer who helped make the LPs that gave him such a following in the outlaw country world. Ironically (or not), UPROXX is owned by the very record company he trashed.
Back to the movie. The young folks go on the run and become national icons when video of their traffic stop goes viral. They travel through the South in an attempt to escape to Cuba, but the law is on their trail.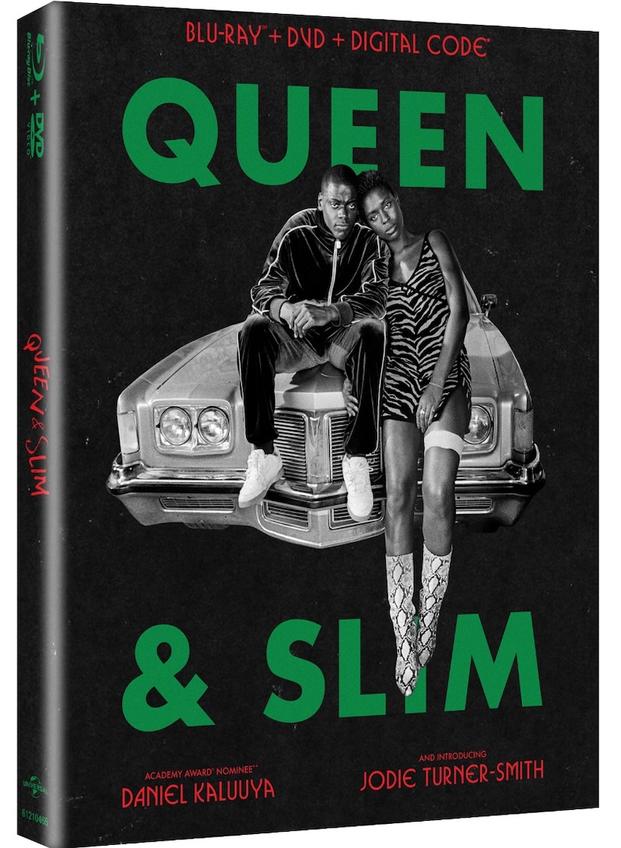 This, of course, is the basic plot of a hundred movies, but the difference here is that your B-movie plot is delivered by a team that features director Melina Matsoukas, best known for her Beyoncé film for "Lemonade," and writer Lena Waithe (the voice of the AT&T "more for your thing" commercials, but also the creator of the Showtime series "The Chi" and showrunner for the BET series "Boomerang"). This may be the first time that women of color have been in charge of telling this particular genre story, and they definitely inject their perspective here.
Sturgill's not going to earn any points with his "Blue Lives Matter" fans playing this kind of racist cop but, at this point, everyone should realize that our man's going to do exactly what he wants to do. He's got the acting chops to convey both the fear and the prejudice that this particular officer must possess in order to escalate a traffic stop into a tragedy.
Fans of the old Simpson might want to check out his cameo as a guitar-carrying zombie in "The Dead Don't Die," which stars Marine Corps veteran Adam Driver. Sturgill wrote and recorded a country-and-western title song that's playing on the radio throughout the film and, almost every time we hear it, a character mentions that we're listening to Sturgill Simpson.
Next up: We finally get to see Simpson in "The Hunt" later this month.