Trijicon Inc. recently unveiled a new range finder that can read wind conditions several hundred meters down range.
The Trijicon Ventus is the "world's first handheld device with advanced wind mapping and wind detection," according to a video on Trijicon's website.
"With the Trijicon Ventus, you can measure wind up to 500 yards away and range targets at 5,000 yards," the video states. "The Ventus is designed with a Doppler Lidar engine that can measure headwind, tailwind, crosswind and vertical wind components at six different distances in any weather condition."
Doppler Lidar (DL) operates in "the near-infrared and is sensitive to backscatter from atmospheric aerosol, which are assumed to be ideal tracers of atmospheric wind fields," according to the U.S. Department of Energy's Atmospheric Radiation Measurement (ARM) user facility website.
Related: Army's New Sighting System Could Lead to Reckless Shooting and Fratricide, Experts Say
"DL works by transmitting short pulses of infrared laser light into the atmosphere. Atmospheric aerosols scatter a small fraction of that light energy back to the transceiver, where it is collected and recorded as a time-resolved signal," ARM's website states. "From the delay between the outgoing pulse and the backscattered signal, the instrument infers the distance to the scattering volume."
Trijicon, maker of the Rifle Combat Optics used by the U.S. Army and Marine Corps, will show off its new Ventus next week at SHOT Show 2020 in Las Vegas.
"The Ventus is tested to U.S. military standards, which includes a temperature shock test, drop test and water immersion test," the video states. "There is nothing else like it on the market."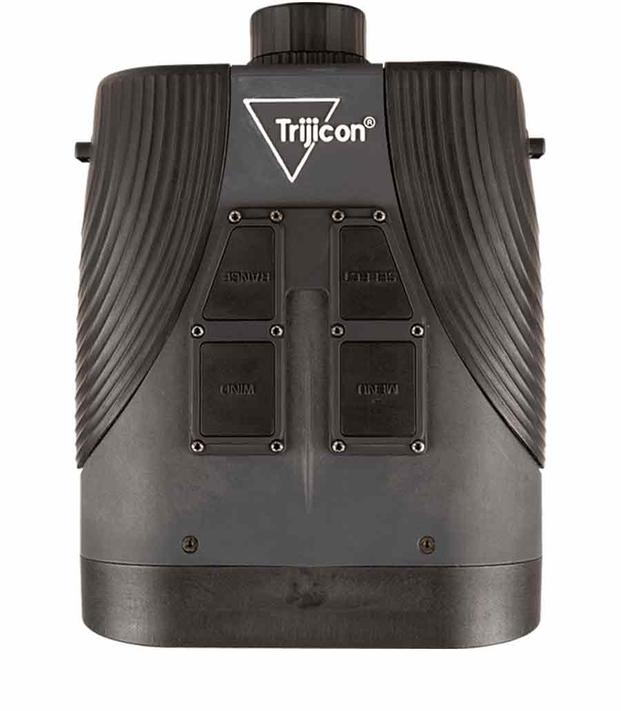 Trijicon plans to offer two versions of the new technology -- Ventus and Ventus X -- in the second half of 2020, according to its website.
Both models provide downrange wind reading and extreme ranging performance. The Ventus X adds "a state-of-the-art ballistics solver," which features an onboard sensor suite that captures range, wind, atmospheric temperature, stratospheric pressure and incline angle to provide shooters with improved first-round-hit probability, according to the website.
The Ventus X also communicates through a Bluetooth connection to the advanced Trijicon Ballistic application, an app designed to provide shooters with extra capabilities such as geo-location, wind maps, range tables and reticle holdover views, according to the website.
-- Matthew Cox can be reached at matthew.cox@military.com.
Read more: New Army Program Will Make Sure Prospective Battalion Commanders Are Fit to Lead