YOKOTA AIR BASE, Japan -- Japan-based Marine Corps aviators' antics -- including reading, hair grooming and letting go of aircraft controls while posing for in-flight photos -- are detailed in an accident report that sparked outrage among Japanese officials who recently learned of its contents.
The report says a pilot's inexperience conducting nighttime, in-air refueling and toxic leadership contributed to the midair collision of an F/A-18 Hornet and KC-130 air tanker late last year that killed six crewmembers from Marine Corps Air Station Iwakuni.
Investigators determined that Marine All-Weather Fighter Attack Squadron 242 suffered from "inadequate oversight of training and operations" and an "unprofessional command climate." Four Marine officers -- the unit's commander, its executive officer, its operations officer and its aviation safety officer -- were fired as a result.
The report, which said officers engaged in wrongful use of prescription and over-the-counter drugs, includes in-flight selfies taken by the squadron's aviators while performing antics like grooming facial hair with a switchblade comb and reading "The Great Santini" by Pat Conroy. It also quotes from an online chat group where Marine officers used inappropriate language to describe some of their colleagues.
Related: Marine Corps Finds Unprofessional Command Led to Fatal Midair Crash that Killed 6
Japanese Foreign Minister Toshimitsu Motegi told reporters Tuesday in Tokyo that the Japanese government first received the report Sept. 26.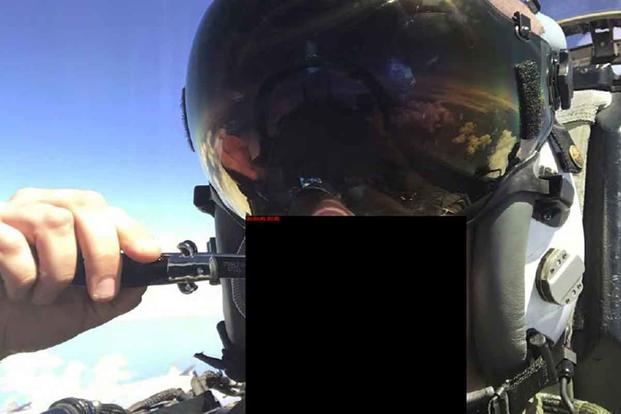 "Detailed examination showed that one of the causes of the accident was that rules violations had become normalized in the unit that caused the accident," he said.
Operating U.S. military aircraft safely is the "major premise" for U.S. forces to be stationed in Japan and "there must not be anything that would concern locals," he added.
Iwakuni Mayor Yoshihiko Fukuda, who showed journalists the report during a press conference at his city hall Tuesday, said he was extremely surprised and felt strong anger about the behavior.
"I hope each and every service member will think again about how much this has made Iwakuni residents uneasy and how much it will damage the trust they have in the U.S. forces," he said at the gathering.
Iwakuni city has repeatedly asked the Marines and the Japanese government to take preventative measures and educate service members about safety, Fukuda said, adding that the pilots' actions were "outrageous."
Iwakuni city officials were given a copy of the report Oct. 16, he said, but the Japanese government didn't point out any of the misbehaviors detailed in it.
The report also mentions a 2016 mishap involving the squadron near Kadena Air Base, Okinawa, in which a Hornet's fuel drogue struck and sheered off a portion of a KC-130J's fuel hose and drogue. No one was injured in the incident.
Motegi said U.S. military officials told him they are reviewing their programs and manuals because of the report.
Maj. Brian Block, a spokesman for III Marine Expeditionary Force on Okinawa, told Stars and Stripes in an email Thursday that aviation safety is a top priority for the Marine Corps.
"We rely on the professionalism and attention of all Marines to adhere to regulations and policies," he said. "The findings of the investigation reconfirm our need to constantly evaluate risks, identify unsafe conditions, and ensure internal controls are being followed.
"Investigating ourselves when mishaps and other events occur is vital to helping us identify issues that create unsafe conditions," Block added.
Read more: Marine Corps Revising Online Training After 'Nonsense' Scenario Draws Ridicule