A new integration between the Department of Veterans Affairs and Apple lets veterans easily access their VA health records from their iPhone.
Using the Health app, which is automatically installed on iPhones as part of Apple's package of applications, veterans can sign up to integrate their health records into the app's database.
The capability first rolled out late last month, although the VA did not officially announce it until Nov. 6.
"We have delivered Veterans an innovative new way to easily and securely access their health information," VA Secretary Robert Wilkie said in a news release. "Veterans deserve access to their health data at any time and in one place and, with Health Records on the Health app, VA has pushed the Veterans experience forward."
So how easy is it to use? Our test found that as long as you have your VA.gov log-in handy, the process is basically seamless.
To set it up, veterans will first need to open the "Health" app. Once inside, they should scroll down to "Access Your Records," and then tap "Get Started."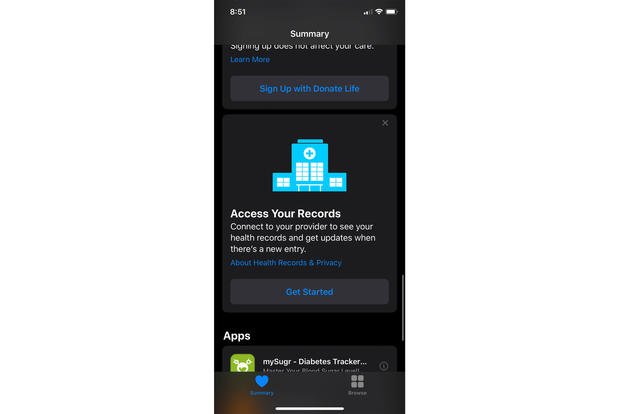 That will lead them to a search page. By searching "VA," they can pull up and then tap the "Dept. of Veterans Affairs (VA)" option, then tap "connect account."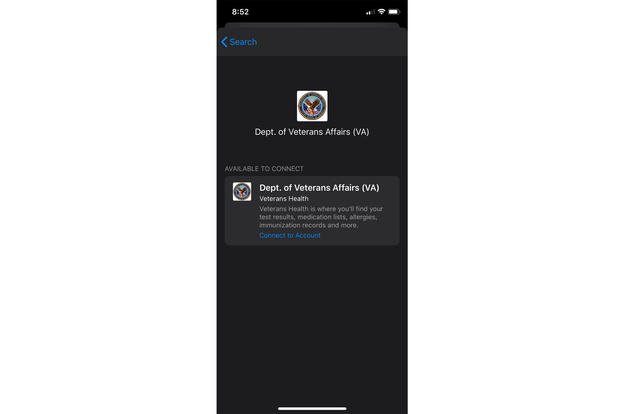 From there, it's as easy as signing into VA.gov and granting your iPhone permission to access the records. After the process is complete, all of the records in the online system will be viewable from the app.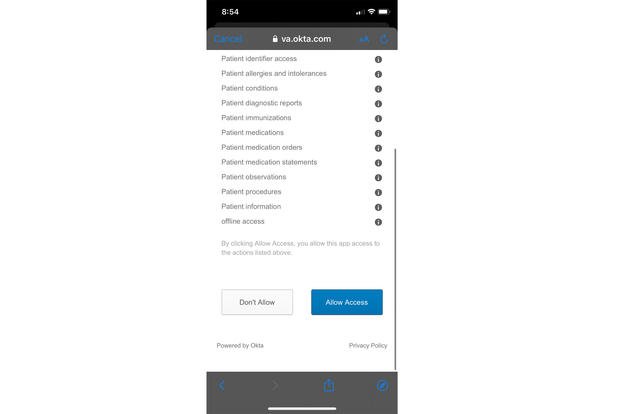 -- Amy Bushatz can be reached at amy.bushatz@military.com.
Stay on Top of Your Veteran Benefits
Military benefits are always changing. Keep up with everything from pay to health care by signing up for a free Military.com membership, which will send all the latest benefits straight to your inbox while giving you access to up-to-date pay charts and more.