FORT KNOX, Kentucky -- With less than 10,000 recruits to go, U.S. Army leaders are confident about meeting this year's recruiting goal. That's despite a shake-up earlier this year that forced the service to overhaul its marketing operation.
It's been nine months since the Army launched a massive new recruiting strategy after the service missed its recruiting goal last year by more than 6,000 soldiers. The service put about 700 new recruiters on the street and targeted 22 major cities in an attempt to reconnect with America's youth.
In the 22 cities alone, the Army has seen 11% recruiting growth over this time last year, according to U.S. Army Recruiting Command (USAREC) officials, who recently expressed confidence about meeting the recruiting goal by Sept. 30.
"I think we've got about 9,000 left that we have to contract to ship [by Sept. 30] for the 68,000 goal," USAREC Commander Maj. Gen. Frank Muth told Military.com recently. "And we have two and a half months left, and we are averaging 6,000 to 7,000 contracts a month."
Related content:
The positive prediction comes a little over a month after then-Army Secretary Mark Esper ordered that the Army Marketing and Research Group (AMRG) be "redesignated as the Office of the Chief Army Enterprise Marketing," according to a May 30 memo announcing drastic changes to the service's marketing effort.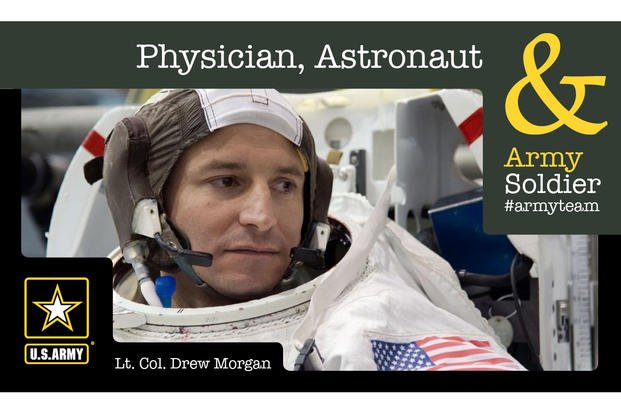 The Army is in the process of moving its marketing operation to Chicago after the service awarded a contract worth up to $4 billion in late November to DDB Chicago Inc., a subsidiary of DDB Worldwide. DDB beat out McCann Worldgroup, which had been the Army's ad firm for more than a decade.
"We weren't performing in marketing; we had a lot of challenges," Ryan McCarthy, who is now serving as acting secretary of the Army, told Military.com, describing the reasons for the marketing shake-up. "We didn't have the right talent mix, the right leadership. We didn't have the appropriate talent mix between uniform and civilians, as well as the types of marketing analysts."
The wholesale changeover came about nine months after the "Trump administration responded to an internal audit that found millions of dollars in 'ineffective marketing programs' during fiscal year 2016 by withholding [approximately] 50% of the AMRG's budget in its latest defense spending bill," Adweek reported.
"We took a very hard look at ourselves," McCarthy said. "We noticed we were having a challenge with quality and other issues. A lot of that is how you communicate to the American people -- your message to every demographic ... how do you communicate who you are?"
The new marketing operation is expected to be at initial operational capability this month, McCarthy said, but will not reach full operating capability until late fall.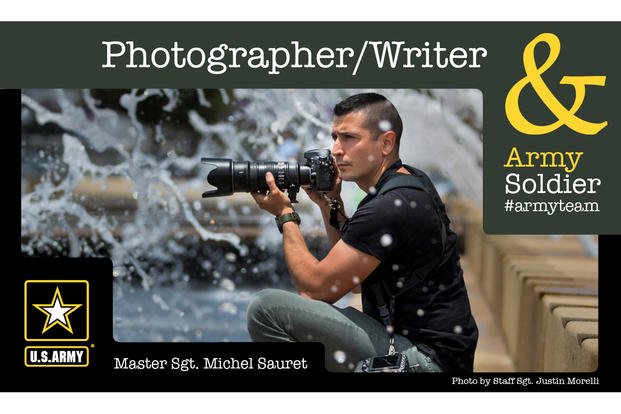 The gap in marketing support has been challenging, Muth admitted, but he added that Recruiting Command has turned to producing "short videos and memes to compensate."
"I think it has been pretty darn successful; we are getting what we call lift," he said. "And it could be a meme, it could be a 30-second video that's on Instagram or TikTok."
In most cases, a piece of marketing content has only one shot to make an impression on members of Generation Z, Muth said.
"Once they see something, they will not stop and look at it again. It's not like the days where you are forced to watch the TV commercials because now, heck, most people DVR it and burn past it anyway," he explained. "So, the point is you can sit there and spend millions of dollars on a commercial, the impression you are going to get from that individual will happen once and then, after that, they are going to swipe past it."
Last October, the Army launched a new marketing campaign dubbed "Warriors Wanted," which features short digital ads focused on the 75th Ranger Regiment and other combat-arms specialties.
"The Warriors Wanted is a good campaign, but we need to expand to include areas and [military occupational skills] in the Army that include medical, to include technical, and I always just say STEM because, if you roll it up in science, technology, engineering and math, that's half of the 150 Army MOSs," Muth said.
McCarthy said that aspects of the Warriors Wanted message "will continue to evolve over the next couple of years," but it will attempt to better present "opportunities for young men and women to pursue their potential -- get credentialed, get higher education and skills that could be transferable to a variety of different industries."
Warriors Wanted performed very well in Des Moines, Iowa, but "it doesn't work in New York City or Boston," according to Muth.
"It's just not what they are going after in terms of their career," he said. "They want some other type of trade that, when they get out of the Army, they can immediately apply it to a certified position in some type of job."
In addition to marketing, the Army will likely alter its recruiting strategy for fiscal 2020, potentially doubling the targeted cities -- compared to this year's 22 -- and approach them using a more flexible, prioritized system, Muth said.
"Prioritized meaning we prioritize where we need to focus so it could shift halfway through the year," he explained. "So, let's say we go into a city and we pour everything in there for three months and we are not getting any lift -- we come out.
"What I think you are going to find is a steady drumbeat that didn't exist before in those prioritized cities and then surge capacity kind of where ... as the market develops, we potentially go in there and increase it," he added.
Some of the original 22 cities may not remain as part of the new larger group of prioritized cities, Muth said, describing how cities like Dallas and Miami no longer need a heavy recruiting focus.
"I don't think I need to go into Dallas," he said. "I don't need to go down to Miami. I kill in Miami now. Why is that a prioritized city?"
McCarthy said he was encouraged by the Recruiting Command's projections but remains cautious.
"A lot could happen," he said, mentioning the disruptions Hurricane Florence caused last year to many states. "There is nothing you can do about that but, right now, under the current assumptions, we are on track."
Recruiting remains a "tough business" and conditions couldn't be worse, McCarthy said, pointing to the 3.6% unemployment rate.
"There is no historical benchmark with the all-volunteer force. Last time it was that low was 1969, and we had a draft," he said. "Ultimately, we still can recruit 68,000 people. That's more than any other service, and to maintain quality -- that's a testament to the effort and the energy that is being exhibited by the Army. We just want to get better and more efficient with the resources that we have."
-- Matthew Cox can be reached at matthew.cox@military.com.