The 1941 movie "Sergeant York" told the life story of one of our greatest World War I heroes and inspired Americans in the isolationist days before Japan attacked Pearl Harbor that December. The movie won Gary Cooper an Oscar for Best Actor and cemented Medal of Honor recipient Alvin York's legacy in American history.
TCM celebrated the 10th anniversary of its annual Film Festival in Los Angeles in early April as it also celebrates the network's own 25th anniversary. The festival debuted a new venue this year, the lovingly restored theater at American Legion Post 43.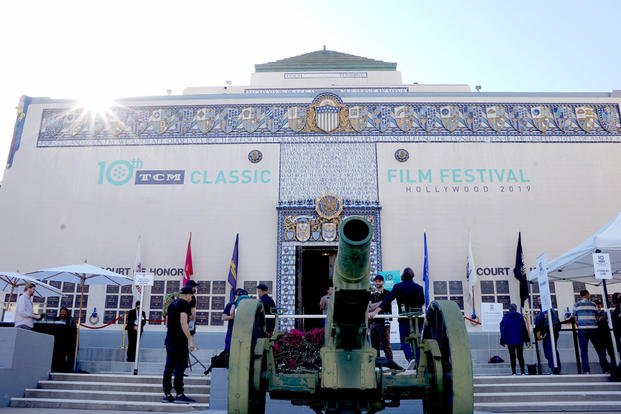 "Sergeant York" was the first movie TCM showed there, and it invited York's son Andrew Jackson York and grandson retired Army Col. Gerald York to Hollywood for an onstage interview with network host Dave Karger. Andrew has worked as a guide at the Sgt. Alvin C. York State Historic Park, and Gerald served in Vietnam as part of a 31-year career in the Army. Andrew is Gerald's uncle.
"Sergeant York" still resonates today as one of Hollywood's great war movies. Gary Cooper's performance stands as one of his finest roles, alongside "The Pride of the Yankees" and "High Noon" (which won him a second Best Actor Oscar in 1953).
Director Howard Hawks also used the movie to make an unapologetic plea for the United States to get involved in World War II. In the film, Alvin York enters the war as a pacifist and conscientious objector candidate and becomes a battle hero when confronted by the actions of a despicable enemy. No one predicted that Japan would attack the country when the film was released, so it's sometimes easy to forget that the movie was unapologetically making a case for war in 1941 to a doubtful nation.
Both Andrew and Gerald York took the time before the screening to speak with Military.com about Alvin York, the movie and how it all influenced their family.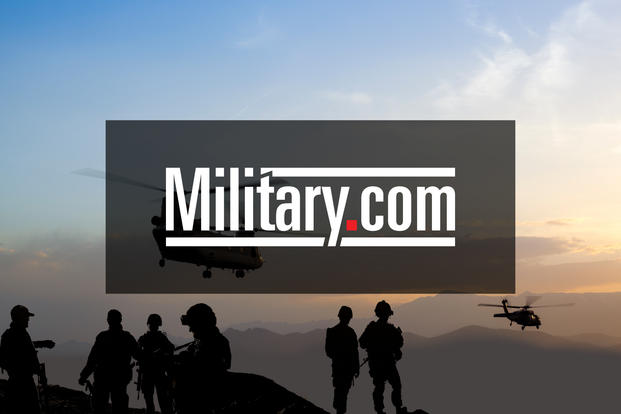 You were about 10 years old when "Sgt. York" came out. What was that experience like seeing the film at that age?
ANDREW: I was 11 years old in '41. I was born in '30. My father took us to Jamestown to a theater, and I think cost 20 cents or 15 cents to get in. You just don't think until later on, and you realize what it's all about, really what he'd done. The movie made it a little harder on you at school because they picked on you all the time, think you're better than everybody. We weren't.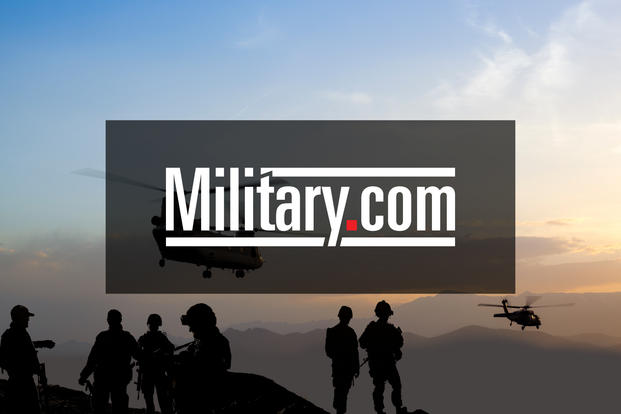 So, you didn't come out to California for any big Hollywood premieres?
ANDREW: I was at California when the Sergeant York tank came out, and that was in '83, I think. Irvine, California.
GERALD: That's the first time my grandmother flew on an airplane.
ANDREW: Yep.
GERALD: And the last time she flew.
ANDREW: First time I had flown, I guess.
GERALD: In 1983, they had the rollout of the Sergeant York DIVAD System, and they brought the whole family out. And my grandmother passed away the year after that.
RELATED: Grandson of Famed Sgt. York: Backwoods Home Prepared Him to Fight
So, what did your dad think about the movie when he saw it?
ANDREW: Well, he was there when they were making the movie. And he had control of whatever went in and would take out anything he wanted out of it.
There's a story that says that he wasn't gonna let 'em make a movie unless they got Gary Cooper to play him.
ANDREW: That's right. See, Gary was the only actor that really liked guns, and Daddy loved guns.
GERALD: We are still friends with Gary Cooper's daughter, who lives in New York. Recently, Andrew and I were out in Kansas City, and she brought the Oscar that Gary Cooper won for Sergeant York.
ANDREW: She was real nice, but she was married. I wished I could have brought her back home because I'm not married.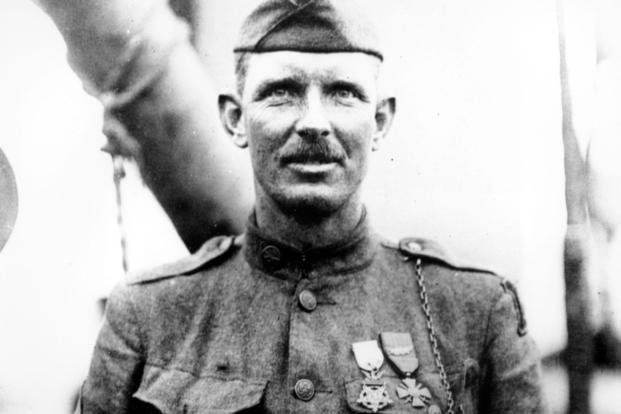 How old were you when you learned about your grandfather in the movie?
GERALD: I was probably fifth grade. I mean I always knew him, but I didn't really, I guess, connect him with something special, other than just being a fantastic grandfather.
ANDREW: You were born in '47, I think, weren't you?
GERALD: Yes. When I was in the fifth grade, the teacher asked me to come up and get an encyclopedia and look up my grandfather. And I really didn't know why would my grandfather be in the encyclopedia. Once I looked it up, she said, "Now, read to the class what you found." I guess I never connected it before.
We watched the film. My grandfather had a copy of the film there at his house, and we used to watch the film with him.
For our younger readers, we should point out that you used a projector.
GERALD: That's right. There was no DVD. It was reel-to-reel. 16 millimeter.
Your birthday puts you in-between World War II and the Korean War. Did you serve?
ANDREW: I was 18 years old in 1948. I got married and then, by the time 19 years old rolled around, we had one kid and then had another one another year or two later. The military said, "No, we can't take you." I wanted to go and serve at least two years, but they said I'd cost them too much money.
You were 18 in 1965?
GERALD: Yes, I was 17 when my grandfather passed away in 1964. I joined and served 31 years.
Did you get hassled at the beginning of your career because of your name?
GERALD: Only on the rifle range. I went through ROTC, so I was at summer camp at Fort Bragg. And, of course, everybody had to do push-ups and always stand in line. One day, we were standing in line, and a kid that knew me from college told the sergeant that he shouldn't give us a hard time because that's Sergeant's York grandson up there. The sergeant said, "I'd know if Sergeant York's grandson was here."
The sergeant came up and said, "Cadet!" and I said, "Yes, sir!" And he said, "Are you Gary Cooper's grandson?" And I said, "No, sergeant, I'm not." He said, "I didn't think so."
He went back and made the kid do push-ups. By this time, I'm turned around, trying to figure out what's going on. I see the kid that I know doing push-ups, and he's saying, "But I said he was Sergeant York's grandson." And the sergeant said, "I saw the movie; I know who Sergeant York was. Keep doing pushups."
Before I went to Vietnam, I went through a qualification course and qualified expert with a 45 and with an M16. When they were passing out their awards, the major stood in front of me. He had been telling everybody, "Oh, you did a great job, you got marksman, you did a great job. You only missed 10 or 15 or whatever." He got to me and he said, "Lieutenant, your grandfather wouldn't be proud." And I'm thinking, "Uh-oh, what did I do?" And he said, "You shot expert, but you missed one."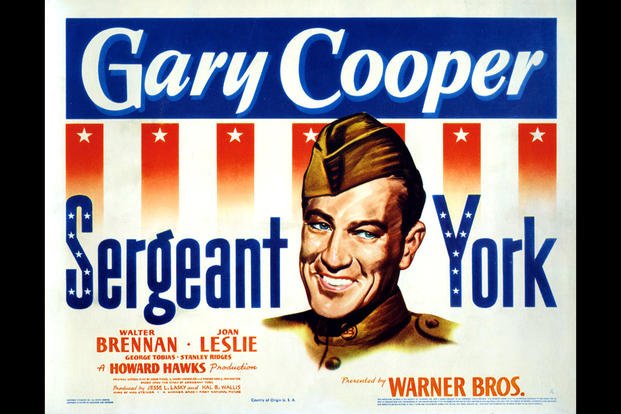 The movie came out in July 1941 at a time when people weren't convinced that we should be participating in the war in Europe. Some historians think Alvin York's story helped change people's minds and understand the necessity of the upcoming battle.
GERALD: My grandfather was, of course, not for war. His opinion changed in the '30s. If you read his writings and some of his speeches from the late '30s, he was for America getting involved because he saw what was going on in Europe.
[Charles] Lindbergh was on the other side and was against the U.S. getting involved. There was also a Senator [Gerald] Nye, who was against the U.S. getting involved. After the "Sergeant York" movie came out, Senator Nye even tried to prevent it from being shown because isolationists felt like it would tip the tide. And, of course, then Pearl Harbor happened in December and changed everything.
It was a movie of its time because a lot of families were going through exactly what my grandfather went through. They were having to say goodbye to relatives, having to make a decision whether to go to war or not.
People these days can see a lot of movies whenever they want, but that's not how things used to be. When you went into the military in the '60s, had the men seen "Sergeant York"?
GERALD: No. A lot of people didn't know I was related. I didn't fill it out on my form when I got into Vietnam. I was up on the Cambodian border on a four-man advisory team. The major found out from somebody else and kind of chewed me out because I didn't tell him. He was from Tennessee, so he knew about my grandfather's story.
And after that, I ran into several people because he told several people that knew the story or had seen the story, but I don't remember seeing it at all in Vietnam.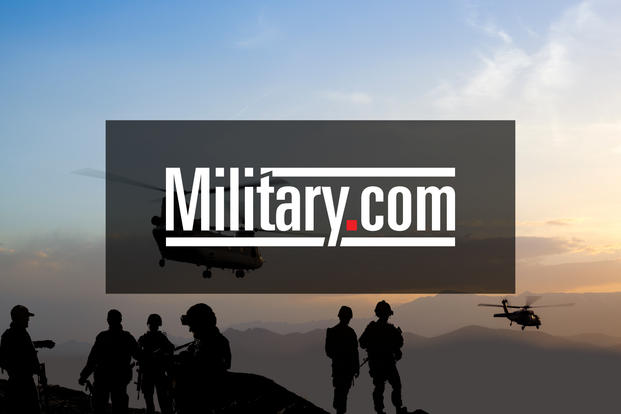 We're here at the Turner Classic Movie Festival. TCM shows the movie at least twice a year. They show a ton of classic war movies through the year and do big programming events for Memorial Day and Veterans Day. We almost take the opportunity to see these movies for granted.
I'm guessing that people who served in your generation may not have seen all those classic World War II and World War I movies when they joined.
GERALD: Correct. A lot of people hadn't and still haven't. In fact, we had a party for a couple that got married about two weeks ago. Someone was talking about our family, and one of the guys said, "You know, I never seen that movie, but I'm going to rent a copy because I want to see what everybody is talking about." So, it's hit or miss.
In Tennessee, a lot of people know. And surprisingly, up in the northeast, a lot of people seem to know. In fact, I attended a film showing in New York City this past year. They actually have a street on the Upper East Side in New York that they named after my grandfather in 1928. York Avenue is named after him.
My wife and I went up to a press conference a year ago, where they actually had a press conference announcing the 100th anniversary celebration of my grandfather's return to New York. That was May 22, 1919, so they've having an event on May 20-21 this year.
Keep Up With the Best in Military Entertainment
Whether you're looking for news and entertainment, thinking of joining the military or keeping up with military life and benefits, Military.com has you covered. Sign up for a free Military.com membership to have military news, updates and resources delivered directly to your inbox